Ram Introduces "Built to Serve" Editions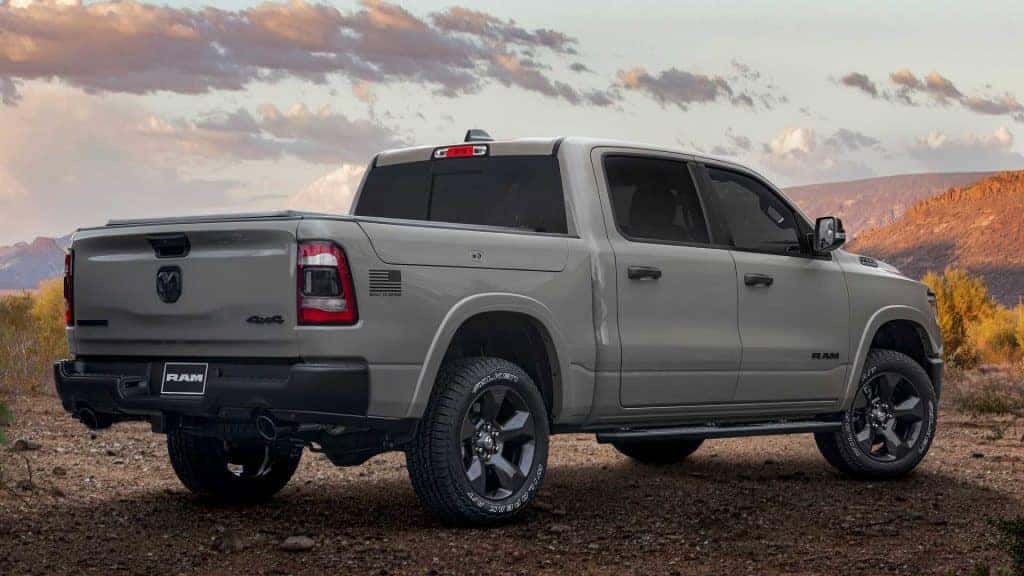 Ram celebrated the Veteran's Day holiday with the introduction of its "Built to Serve" series of trucks that honor the five branches of the U.S. Armed Forces. Ram decided to honor each branch with two specially selected paint colors, designed to match the spirit of each branch and its respective mission. "Ram wants to honor those who are serving or have served the United States with distinction," said Reid Bigland, Head of Ram Brand.

"For Ram truck owners, whether military or civilian, 'Built to Serve' is a maxim that they can be proud to stand behind. We also want to bring together Ram owners who are not currently serving to make a difference in their communities. We launched our Ram Nation volunteer organization in 2015 as a way to give our Ram truck owners a way to be involved when there's a need," Reidland added.
The first "Built to Serve" edition will roll out in November (2019) to coincide with Veteran's Day, while the remaining models are set to debut approximately every three months. Ram will eventually offer these "Built to Serve" pickups in limited numbers and the following colors:
Gator (1,000 units) and Diamond Black (1,000)
Ceramic Gray (1,000) and Patriot Blue (1,000)
Anvil (1,000) and Billet Silver (1,000)
Tank (1,000) and Flame Red (1,000)
Spitfire (500) and Bright White (500)
Unique interior and exterior features found on the "Built to Serve" Editions include a United States flag decal with the words Built to Serve underneath, 20-inch aluminum wheels with a Technical Gray finish, and body-color wheel flares. Other accents include an all-black grille, black wheel-to-wheel side steps, black bumpers, black badges, and black-bezel premium lighting. On the interior, these pickups feature complementary color stitching — Orange, Core Green, Light Diesel Gray, Light Ambassador Blue, and Light Frost.
Veterans and military members alike are encouraged to display their own patches — be they flags, regimental, name tapes etc — on each front seat's Built to Serve velcro panel. Additional panels can also be found on each front seat's inboard shoulder panel. There's also webbing on the seat-back panels that allow owners to attach additional equipment or accessories.

"Built to Serve" isn't just a slogan for Ram Trucks, as the truck maker also has the Built to Serve initiative, formed in 2015. The initiative serves as a way of organizing grassroots volunteer events, committed to recognizing the men and women who serve our nation and in turn our communities. A new 60-second ad celebrating the occasion encourages people to donate their time and volunteer across their community. Ram's goal is to reach 1.3 million cumulative volunteer hours by Veteran's Day, Nov 11, 2020.

To learn more about Ram's Built to Serve initiative, including its upcoming special edition pickups, follow Miami Lakes Ram on social media. Explore the existing Ram lineup at Miami Lakes AutoMall , schedule your test drive, and be sure to thank a veteran today!

Photo Source/Copyright: Ram
Previous Post Mopar is Taking the Ultimate Overlanding Ram Truck to SEMA Next Post Ram Wins "Truck of the Year" Honors Back-to-Back