New Ram? Here's How to Use the Air Suspension + Electronic Trailer Brake Controller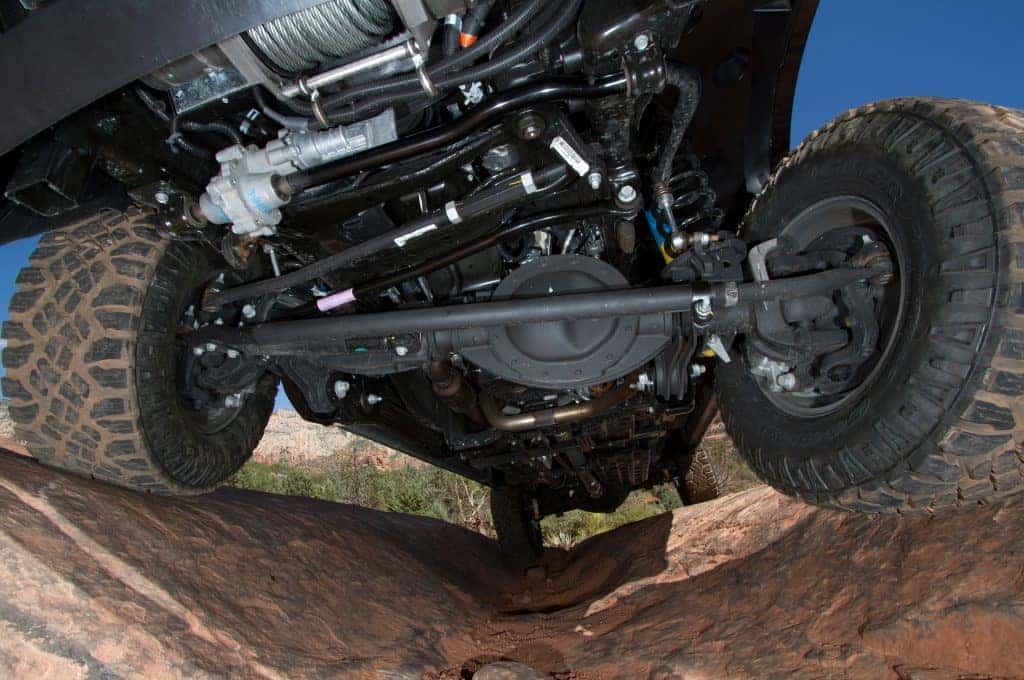 Photo source: Automobile Magazine
New Ram trucks have some pretty cool features to improve efficiency and driveability. Some features, like active grille shutters, are automatically controlled by the truck and other features, like the Active-Level four corner air suspension and electronic trailer brake controller, can be controlled by the driver.
But don't worry, just because those features are controlled by the driver doesn't mean they are hard to use. Nope, select new Ram trucks have convenient buttons on the dash that drivers can use to adjust the truck's suspension and control the brakes on a trailer that is being towed.
Active-Level Four Corner Air Suspension
Ram's available Active-Level four corner air suspension is pretty neat. Located on the dash to the right of the steering wheel, the controls allow a driver to raise or lower the truck's clearance to five different heights. This feature is helpful for people who like to sit up high and it also makes loading a truck bed easier.
As you can see in the video above, using the feature is as easy as pressing a button. Not only can you raise or lower the truck's clearance while in the vehicle, but the truck can also be lowered with the key fob when needed. The vehicle will then make an alarm noise while lowering the vehicle, and will stop when the suspension is completely lowered. Though a driver is in control of the system, the truck is equipped with smart sensors that will automatically lower the truck's height at highway speeds to help reduce drag and increase efficiency.
This is very simple technology that can make the world of a difference for Ram drivers.
Integrated Electronic Trailer Brake Controller
Another available feature that is located on the dashboard of select new Ram trims is a button to remotely control a trailer's brakes and braking pressure. Known as the integrated electronic trailer brake controller, drivers can set four different trailer settings and activate the electronic brakes on properly equipped trailers for greater stopping power.
The controller display is located next to the buttons for the Active-Level Four Corner Air Suspension. When towing a trailer, drivers can use the control lever to activate and adjust the force of the trailer's electric brakes uses independently of the truck's brakes.
This feature is excellent for new Ram drivers who will be using their truck to tow a lot because it makes the driving experience easier and safer.
* Interested in a new Ram truck with these awesome convenience features? Check out our entire inventory at Miami Lakes Ram here . *
Previous Post Miami Lakes Automall and FCA Dealers Shining Bright Next Post Clash of the Titans: 2017 Ram 3500 v. 2017 Ford F-350