New Ram 1500 Sublime Sport is Everything but Subtle
*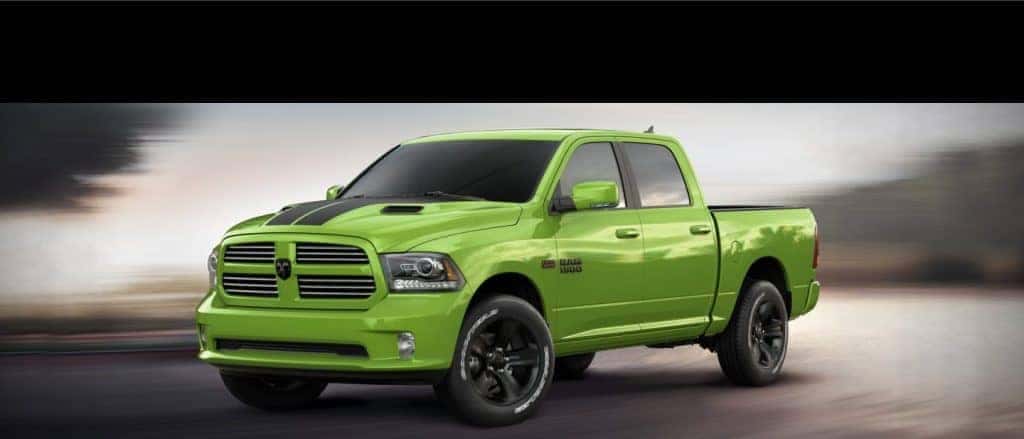 *
Ram never ceases to amaze us when it comes to unique colors. If you dare to be different and bright green is your favorite color, the new Ram 1500 Sublime Sport is for you. Don't wait, this color is being offered as a limited-edition color, so it won't be around forever. The bold and audacious color will be offered with the Ram 1500 Sport.
Apart from the bright chartreuse hue and matching body-color grills, the Ram 1500 Sublime Sport model comes with some other unique features. These features include:
* A black tailgate badge, a black performance hood, and the black ram's head grille badge. 
* 20- or 22-inch black aluminum tires. 
* Inside the truck are sport mesh seats that have stitching and other accents that matches the bright green exterior color. The stitching can be found throughout the entire interior cabin. The Ram logo is also embroidered into the headrests. 
* The door of the glove box has the lime green "Sport" badge

Keep up with us on Facebook and Twitter for all things Ram trucks and Ram news. We may not have this green monster yet, but we do have a large inventory of some really unique Ram trucks. Check out our inventory at Miami Lakes Ram here .
Photo source: Ram trucks
Previous Post Ram's Cool Interactive Experience at the Columbus Auto Show Next Post Two of South Florida's Closest Off-Roading Locations