Two Limited-Edition Ram Trucks, Mopar and Yellow Stinger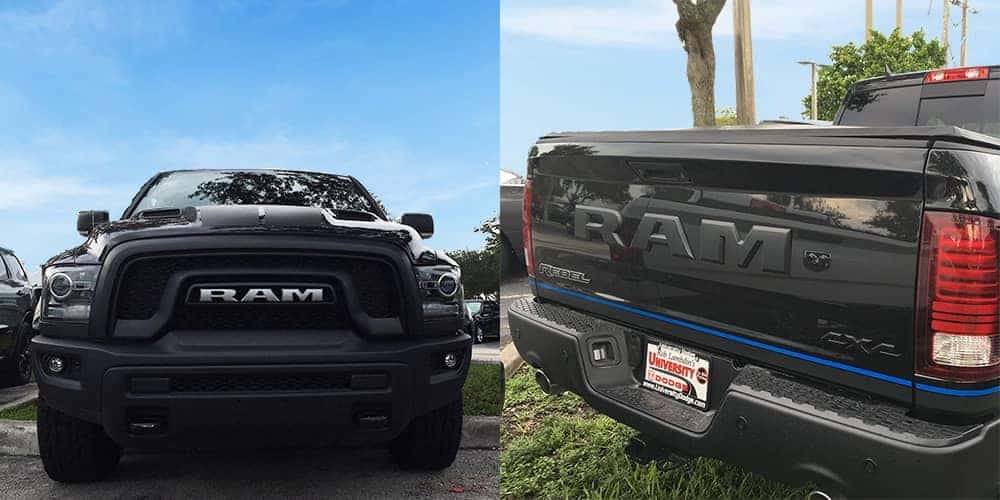 Introducing the limited-edition 2016 Ram Stinger Yellow 1500 Sport
The Ram 1500 Stinger Yellow Sport is is Ram's second yellow special-edition car introduced in 2016, however, the first special-edition truck color, 'Yellow Rose of Texas" is only available for purchase in Texas. The Yellow Stinger is modeled from the Rumble Bee , which was a Ram truck inspired by the Dodge Super Bee, a special trim that was seen exclusively on Dodge muscle cars from the past.
The Ram 1500 Yellow Stinger is only offered as a crew cab, but it is available as a 4X2 or 4X4. The brightly colored special-edition Ram 1500 is powered by a 5.7-liter Hemi V8 that produces 395 horsepower. * Each Stinger Yellow Sport is equipped with an 8.4 inch UConnect screen, and dark black leather upholstery with yellow accents. *
The car's exterior paint job is aggressive and sporty and is definitely an eye-catcher. The car's bright yellow paint is accented with matte black racing stripes that give the vehicle a unique racing appeal.
Ram only built 2,250 of these special-edition trucks, so if you are interested act fast. Pricing starts at $44,330.
Also, introducing the Limited-Edition '16 Mopar Ram Rebel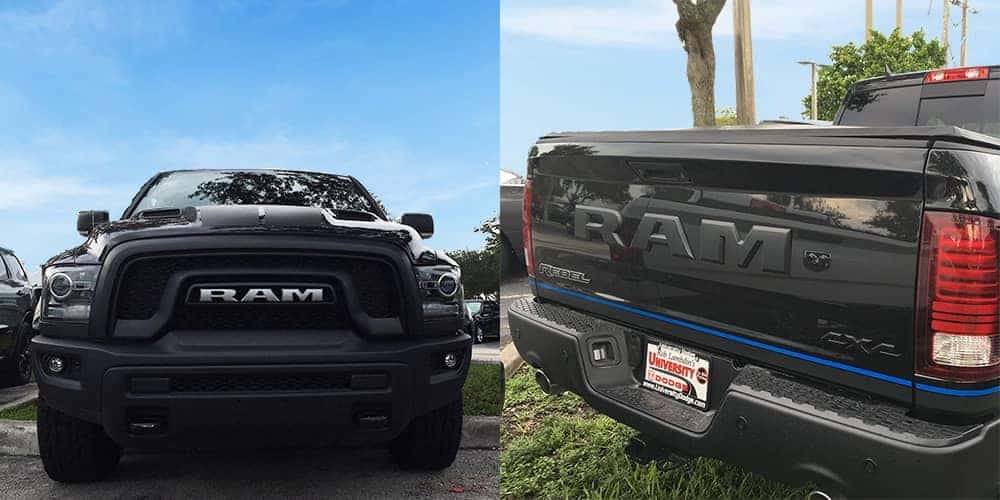 The '16 Mopar Ram Rebel basically takes the already awesome Ram Rebel and makes it even better with extra Mopar custom parts. While Mopar Custom Shops has made special-edition Dodge Challengers and Chargers in the past, this is the first time Mopar Custom Shops has made a special-edition truck available with a unique selection of Mopar parts.
Exterior features for the '16 Mopar Ram Rebel include two color options: Flame Red with Brilliant Black two-tone or Brilliant Black monotone, a sports performance hood with a matte black hood graphic, as well as 17-inch satin black wheels, a black front skid bumper, and more.
The engine in the '16 Mopar Ram Rebel is a 5.7 Liter Hemi V-8, which sounds as good as it performs. It will be coming to dealerships this summer, so act fast because Ram only plans to produce 500 of these models. The pricing for this model begins at $52,460.
Photo copyright above photo: ramtrucks.com
Photo copyright interior photo: Chloe Lykes / Miami Lakes Automall
Previous Post The 5 Best Years For A Used Ram 1500 Next Post Is Your Truck Lease Up Soon? Lucky You!