Meet the Juggernaut, A Custom-Made Ram 1500 TRX With A Huge Upgrade – Miami Lakes Automall Ram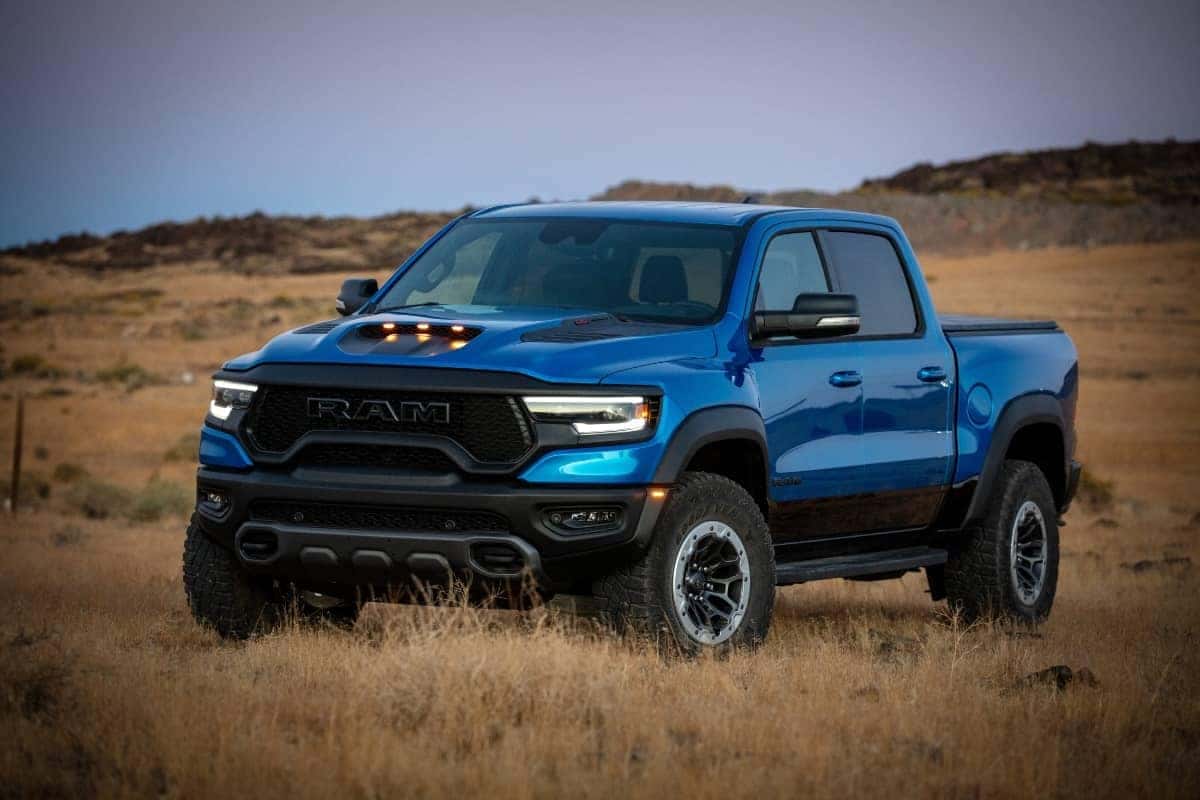 As if the Ram 1500 TRX couldn't get any more powerful, thanks to the automotive company Apocalypse 6×6, the 3-and-a-half-ton pickup truck has become even more fearsome. Apocalypse 6×6 is known for taking already powerful vehicles and upgrading them with more horsepower and capability. Known as the Texas Truck of the Year , the Ram 1500 TRX has been recognized for its impressive capability and performance. Now, it has gotten a bigger boost courtesy of Apocalypse 6×6. We'll take a look at the custom pickup truck and see what modifications have been made.
The Juggernaut is A Step-Up for the Ram 1500 TRX
The already powerful Ram 1500 TRX has gotten even better thanks to the automotive company Apocalypse 6X6. Focused on custom builds, Apocalypse 6×6 has taken the Ram 1500 TRX and upgraded it with a plethora of modifications. The first of these is obvious as the pickup truck has an extra rear axle which helps enhance traction. Thanks to this axle the TRX rides on a six-wheel drive system. The modified Ram 1500 TRX, also known as the Juggernaut, has also been upgraded with new 40-inch tires, an independent front suspension, locking differentials, and Dana 60 axles.
For its engine, the Juggernaut features a supercharged 6.2L Hemi V8 that has been upgraded to offer 850 horsepower. This engine has been modified to accommodate the TRX's heavier weight. This upgrade provides the Juggernaut with 20,000 pounds of towing capacity. Apocalypse 6×6 has also added a high-performance dual exhaust system that has been designed for hotter climates. This system has been modified to fit a 100-gallon auxiliary fuel tank should owners need the extra capacity. The super pickup also comes with several driving modes to help owners traverse the toughest of terrain. These modes include Sport, Drag Race, Baja, Rocks, and Mud.
Inside the modified Ram 1500 TRX, owners will note a leather upholstery with a 12-inch touchscreen. There's also a digital rearview camera, heated and cooled seats, and a panoramic sunroof. The Juggernaut also makes use of Ram's safety features which include blind spot monitoring and an eye-view camera system. Other features Apocalypse 6×6 added to the TRX include an electronic tonneau cover, steel bumpers, big wheel arches, and extra lights. We're not sure of the pricing for the Juggernaut, but given its capability and increased performance, it may run upwards of the standard MSRP of the Ram 1500 TRX which is $78,675 (plus destination fee). Still, it may be well worth the cost for such a powerful pickup.
Come Test Drive a Brand-New Ram at Miami Lakes Automall!
Are you excited about getting a new Ram 1500 TRX ? So are we! At * Miami Lakes Automall *, we're more than excited to help our customers find what they're looking for. Check out our new vehicle inventory or browse our quality pre-owned vehicles . We offer suggestions like auto financing to help make paying for a vehicle easier.
If you're in need of service, schedule an online service appointment with our expert technicians. Allow our professional techs to get started on all repairs or maintenance work. Stop by today and see what we can do for you right now.
Photo Credit: Apocalypse 6×6
Previous Post Is There an All-New Ram 2500 Power Wagon Rebel Trim on the Way? Next Post What to Expect from the All-New 2024 Ram 1500 EV