It's Official: The Ram Rebel TRX is Coming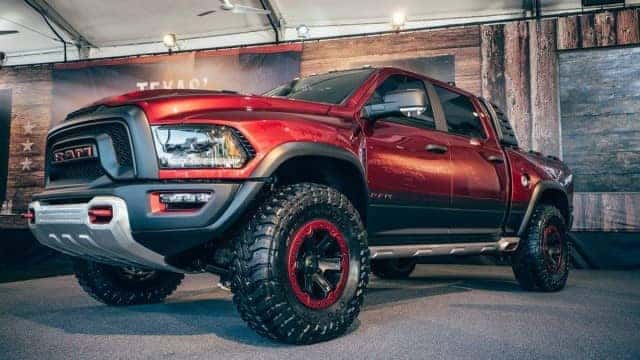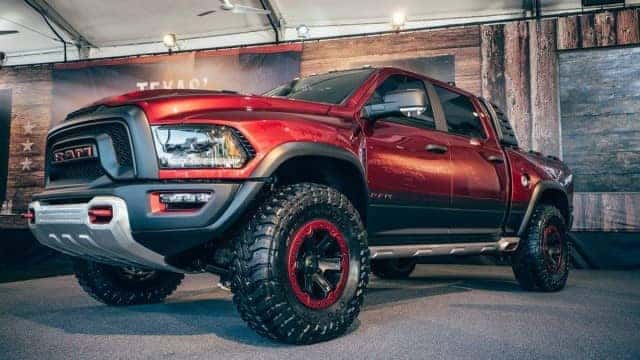 Ram is making a splash in the news with their recent press release announcing that the Ram Rebel TRX is approved for production. While the brand did not announce an official date, experts assume the Rebel TRX will be here in time for the 2021 model year. The Rebel TRX will arrive just in time to outshine the Ford Raptor, and will likely be powered by a 6.2-liter supercharger HEMI V8 with 575 horsepower.
Initially introduced as a concept pickup truck at the 2016 State Fair of Texas, the Rebel TRX quickly grew a cult following for its obvious prowess. With its additional six inches of track width, 37-inch tires, and custom-built coilovers with 13 inches of travel, the vehicle is as aggressive as it looks. Of course, the 575 horsepower certainly helps in that department.
In the three years since the concept debuted, the next-generation Ram 1500 launched, and with it launched plenty of accolades. Automotive insiders are certain that the Rebel TRX will be based on that platform rather than the older platform found on the last-generation-based concept of 2016. Given the Ram 1500's current interior design, impressive technology features, and incredible driving and handling, it's easy to think that the TRX is on its way to quash the Ford Raptor.
As for the engine choice, it's possible that the Hellcat-based engine is not the standard, but available as an upgrade. The standard may actually be the 5.7-liter eTorque HEMI V8 instead. Another factor that's going to help the Rebel TRX beat the Raptor? Ram pickups have a standard rear coil-sprung suspension that offers improved control and a smoother ride. The TRX could even feature a disconnecting sway bar like its distant relative, the Jeep Wrangler Rubicon.
Ram didn't provide an official launch date nor did the brand confirm any mechanical specifics, but the Rebel TRX is destined to be the first legitimate rival for the existing Ford Raptor. Ram is looking to stand out when it comes to high-speed desert off-roading and it's looking to the Rebel TRX to get the job done. More details about the Rebel TRX are sure to trickle in the coming months as we are sure Ram is looking to strike when it's hot and keep the conversation going.
Follow Miami Lakes Ram on social media to stay up to date with the latest Ram news. Visit Miami Lakes AutoMall and check out everything the Ram lineup has to offer.
Photo Source/Copyright: Car Connection
Previous Post Ram Unveils New Editions at the State Fair of Texas Next Post Ram Trucks is Ready to Finish 2019 With a Bang