Everything You Need to Know About the Newest Ram 2500 – Miami Lakes Automall Ram
If there is one thing that Ram knows a lot about, it's pickup trucks. Featuring three top-sellers in the competitive segment, Ram trucks have proven to be the real deal when compared with other pickups. The Ram truck brand has three different levels of power under its umbrella, from the light duty 1500, the medium duty 2500, and the heavy duty 3500 – Ram has all of its pickup truck bases covered. For a brand that is just starting to come out of the wood work in a more serious way, Ram is giving other automotive manufactures a run for their money. Most recently, Ram introduced the latest 2016 Ram 2500 model. While this isn't a new generation for the heavy-duty hauler, it certainly is a noteworthy addition to the Ram truck lineup.
A Brief History of the Ram Truck Tradition
The first generation of the Ram pickup truck came to market back in 1981. When it was still a new offering in the segment, the full-size pickup was manufactured by Chrysler Group, and known as the Dodge Ram pickup. The Ram name was first used on a redesigned Ram truck in 1981, after the re badging of the Dodge D Series pickup truck lineup. The Ram name came from the hood ornament that adorned Dodge vehicles starting in 1933, and has been a symbol of the heavy-duty pickup trucks ever since. Chrysler officially established Ram Trucks as a division of the company in 2010, opting for the simplicity of the Ram name, over the previously used "Dodge Ram" designation.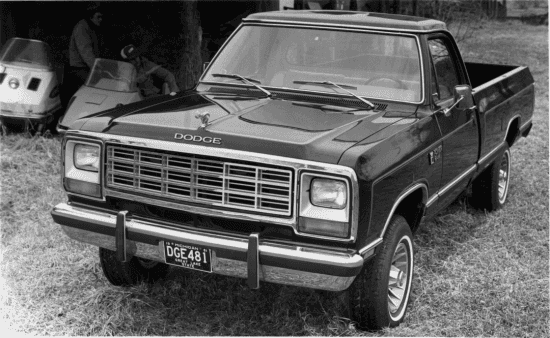 Since coming to market, Ram trucks have been honored with Motor Trend's Truck of the Year award multiple times. This prestigious recognition is bestowed upon one pickup truck each year, and the Ram pickup has earned it several times since it won for the first time back in 1994. On top of Motor Trend's award, the Ram 2500 has also received the "Heavy Duty Truck of Texas" award, the "Off Road Truck of Texas" award, and many others.
The one thing that has kept the Ram truck tradition alive and well, is its innate ability to consistently outperform top automotive brands. While pickups from Chevy and Ford are decent in their own right, nothing can compare to the overall quality, power, and tradition that the Ram truck offers.
The Ram 2500: Heavy Duty Power at a Light Duty Price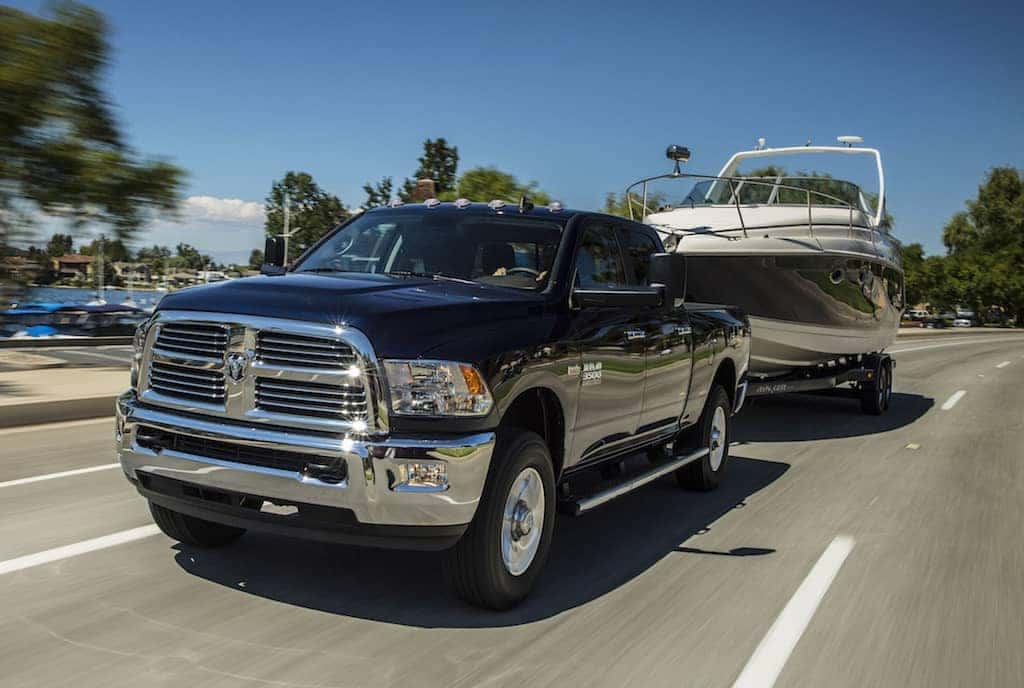 One of the best things about Ram's lineup of pickups, is that there is truly a truck for everyone. The Ram 2500 is the brand's mid-level pickup, offering heavy duty hauling and an exceptional overall performance. With a price tag starting at just $17,980, the 2016 Ram 2500 is as affordable as it is practical. The 2500 may start low, but the sky is the limit when it comes to how much this model can end up costing you in the end. With ten trim levels to choose from, driver's can opt for a simplistic workhorse, all the way to a luxury powerhouse. With the most expensive trim level of the new 2500 starting at $57,580, there is no telling exactly how much you may end up spending if you desire premium luxury and performance.
A pickup truck price tag that exceeds $60,000 may seem excessive, but it is one of the things we like best about Ram pickups. The 2016 Ram 2500 can essentially be whatever you want, or need it to be. Many automakers are creating trucks that are either cheap and powerless, or expensive and powerful. Ram squashed this industry-standard, by providing consumers with a pickup that is a powerful performer at even at its most basic level.
5 Things to Love About the Newest Ram 2500
As previously mentioned, price is a major motivator for us with the newest Ram 2500. The fact that consumers are literally put into the driver's seat when it comes to the amount they want to pay, is an exceptionally unique quality we find most appealing on the Ram 2500. Affordability and versatility aside, there are plenty of other Ram 2500 features that are worth a standing ovation. The 2016 version of the 2500 pickup is not a new generation, but Ram did lend the truck enough updates and refreshers to keep it relevant in the fast-paced segment.
Let's take a look at the five most interesting aspects of the newest Ram 2500 pickup. While not all of these traits are new for this model year, they do bring significant intrigue and value to the 2500. Without further adieu, we present you with five of our favorite things presented on the newest Ram 2500.
*Cargo View Camera: * Hauling items in the bed of a pickup truck is practical, and convenient. However, depending on what you are hauling, it can be nerve racking. The uncertainty of whether or not your items are staying where you placed them can be distracting to your ability to safely navigate the road. Ram pioneered this advanced technology to help change this dangerous driving habit. The cargo view camera is one of the coolest, most practical features we have seen on a pickup truck in years. This awesome feature comes standard on the higher-end trim levels of the 2500, and is a technology that was first introduced by Ram back in 2013. This intuitive camera system allows for the driver to keep an eye on their cargo box, without ever having to turn around.

*Intuitive Lighting: * The Ram 2500 incorporates more advanced lighting into the 2016 model. Offering automatic high beams and LED box lighting, you will be able to keep an eye on both the road ahead and the items you are hauling, with ease.

*Fuel Alternatives: * Ram has offered a compressed natural gas, or CNG, engine option for a few years now. While this technology is not new to the Ram 2500, it is an option that more trim levels are incorporating for 2016. The current automotive marketplace has a high demand for delivering fuel efficiency, and calls for manufacturers to make an effort to reduce their carbon footprint. Ram 2500 models equipped with a CNG engine accomplish both of these tasks with ease. The Ram 2500 is offered with a 5.7-liter V8 Hemi CNG engine that delivers plenty of power and great fuel ratings, on all trim levels

*New Laramie Limited Trim Level: * This addition to the Ram 2500 lineup is a unique take on the luxury Laramie model. Featuring a grille design that no other 2500 models wear, the Laramie Limited also includes unique tailgate trim, wheels, LED accent cargo lights, painted bumpers, and an all-black interior. This Ram 2500 model is a great example of what happens when luxury and power meet.
*Storage Solutions: * A pickup truck has always been a practical solution to hauling large items, but what about small ones? Ram created a solution to storing small important items, without cluttering the interior cabin of the 2500. It's class-exclusive RamBox Cargo Management System is the first of its kind in the pickup truck segment. Offering side storage for smaller items, the RamBox is lockable, lit for convenience, and is drainable in the event of heavy rain. Whether you are storing tools you need on the job, sports equipment for the kids, or even groceries – the RamBox Cargo Management System is a must. Aside from the side storage boxes, it also includes a cargo bed extender, a bed divider, bed rails with four tie-downs, and LED lighting.
The latest Ram 2500 model has a lot of great things going for it. However, reading about it, and experiencing it first hand, are two very different things. Be sure to stop by Miami Lakes Ram to check out everything the 2016 Ram 2500 offers, today.
Previous Post Ram 1500 EcoDiesel Wins Ward's Best Engine for 2016 Next Post 2016 Ram Heavy Duty Now Offered in 2500 Models