2023 Ram ProMaster Will Replace City Van – Miami Lakes Automall Ram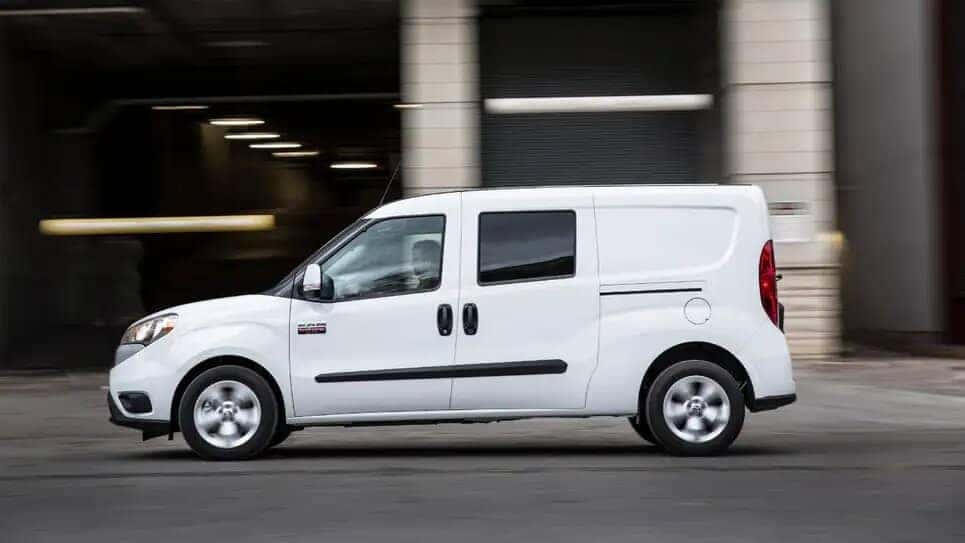 The Ram ProMaster City will be phased out in favor of the 2023 Ram ProMaster . Like many other automakers, Ram will be discontinuing sales of its smaller commercial van. Instead, the automaker will focus on its larger ProMaster van as well as an all-electric version . While the ProMaster City offered impressive fuel efficiency, Ram is working to ensure that its remaining commercial vans match that quality and standard. Not to mention electric vans will reduce the need for fuel altogether. We'll take a look at the upcoming 2023 Ram ProMaster and its EV equivalent and see what consumers can expect.
Ram Will Soon Phase Out ProMaster City Van
Ram will soon discontinue sales of its smaller ProMaster City van. The automaker will be replacing the commercial van with its larger ProMaster van. Ram also hopes to offer consumers an all-electric commercial van. This decision comes from the fact that sales of the smaller ProMaster City are dwindling. From 2016 to 2020 the automaker saw sales decline by as much as 5,000 units. While this may have been in part to the global pandemic and subsequent economic challenges, Ram sees this as the time to move beyond the smaller commercial van. There may be a smaller EV alternative in the future, but as of now, Ram has no plans in the works.
The 2023 Ram ProMaster has already had its debut. The all-new van has been redesigned with a new front end and better-illuminated headlights. There's also a more accessible roll-up door that makes loading and unloading cargo easier. Ram is offering more customization options so owners will have several choices between vehicle lengths, wheelbases, and roof heights. The ProMaster van will also utilize a 3.6L V6 engine that delivers 276 horsepower and 250lb-ft of torque.
Inside the 2023 ProMaster, owners will note an upgraded interior. The van will offer Uconnect 5 as its infotainment system and it will come with either a 7-inch or a 10-inch touchscreen. This touchscreen will feature a high-resolution backup camera, as well as a 360-degree surround view camera. The new van will also offer advanced safety features like parallel park assist, traffic sign recognition, and active driving assist. The 2023 Ram ProMaster is set to become available in the fall of 2022 while the battery-electric version will come later in 2023.
Come Test Drive a Brand-New Ram at Miami Lakes Automall!
Are you excited about getting a new Ram ? So are we! At * Miami Lakes Automall *, we're more than excited to help our customers find what they're looking for. Check out our new vehicle inventory or browse our quality pre-owned vehicles . We offer suggestions like auto financing to help make paying for a vehicle easier.
If you're in need of service, schedule an online service appointment with our expert technicians. Allow our professional techs to get started on all repairs or maintenance work. Stop by today and see what we can do for you right now.
Photo Credit: Ram
Previous Post Ram & Wolverine Partner For New 'Built for the Driven' Collection Next Post Ram Announces All-New Limited Elite Edition Trim for 2023 Ram 1500