2023 Ram 1500 Makes C&R 10Best Trucks List – Miami Lakes Automall Ram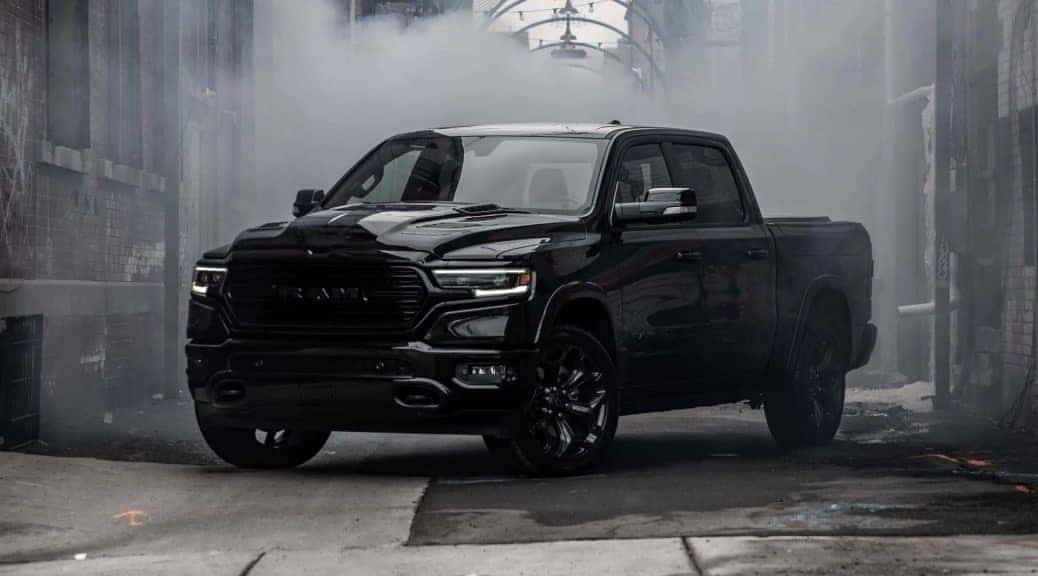 The 2023 Ram 1500 recently made the list of Car and Driver's 10Best Trucks and SUVs. This marks the fifth time the Ram 1500 has been selected by Car and Driver, demonstrating its persistent capability and versatility as a light-duty pickup truck. Operating as an automotive magazine, Car and Driver helps consumers by researching and reviewing different vehicles across various segments. In determining which vehicles have the best value, Car and Driver allows consumers to find the right vehicle for them. While Ram has introduced its first all-electric truck, the Ram 1500 BEV , its combustion engine truck continues to receive praise as one of the most dominating pickup trucks. We'll look at the 2023 Ram 1500 and see how it continues to be successful.
2023 Ram 1500 Is Once Again A 10Best Truck
The 2023 Ram 1500 was recently selected for Car and Driver's 10Best Trucks and SUVs list. This marks the fifth time the light-duty pickup truck has been chosen, and it's no surprise. For years the Ram 1500 has dominated the truck segment with its high capability and versatility. With a starting MSRP of $37,410 (plus destination fee), the 2023 Ram 1500 offers owners an experience beyond the average pickup truck. Unique trims like the TRX offer 702 horsepower and 650 lb-ft of torque, giving owners an unstoppable truck. The Ram 1500 TRX provides a 0-60 mph time of just 4.5 seconds and is designed for high performance and off-road capability.
Aside from solid performance, the 2023 Ram 1500 offers an impressive towing ability. Equipped with a 5.7L Hemi V8 engine, the Ram provides 12,750 pounds of towing capacity. Owners will have no trouble hauling and towing, especially with all the driver-assist features the Ram offers. Features like trailer reverse steering control let drivers steer their trailer where needed. It also enables them to reverse in a straight line. Additional trailering features include a digital rearview mirror with an LCD monitor and a 360-degree surround view camera that lets drivers see what's around their trailer.
The 2023 Ram 1500 also offers an impressive interior boasting one of the most excellent cabins in the segment. Owners will note the upscale materials and premium leather surfaces ladened throughout. Naturally, the luxury aspect increases the higher in trim one goes. Still, even without the top-of-the-line trim, the Ram 1500 offers a spacious and comfortable cabin with many cubby storage compartments. There's also a panoramic sunroof. A 12-inch touchscreen serves as the infotainment system. Safety features include blind-spot monitoring, rear cross-traffic alerts, adaptive cruise control, and more. All in all, it's as Car and Driver says, the 2023 Ram 1500 is one of the best pickup trucks available.
Come Test Drive a Brand-New Ram at Miami Lakes Automall!
Are you excited about getting a new Ram ? So are we! At * Miami Lakes Automall *, we're more than excited to help our customers find what they're looking for. Check out our new vehicle inventory or browse our quality pre-owned vehicles . We offer suggestions like auto financing to help make paying for a vehicle easier.
If you're in need of service, schedule an online service appointment with our expert technicians. Allow our professional techs to get started on all repairs or maintenance work. Stop by today and see what we can do for you right now.
Photo Credit: Ram
Previous Post 2024 Ram 1500 BEV Will Receive Range Extender Next Post Even With EVs, The Ram 1500 Is Not Going Anywhere