The 2023 Mitsubishi Outlander PHEV Receives a TSP Rating from the IIHS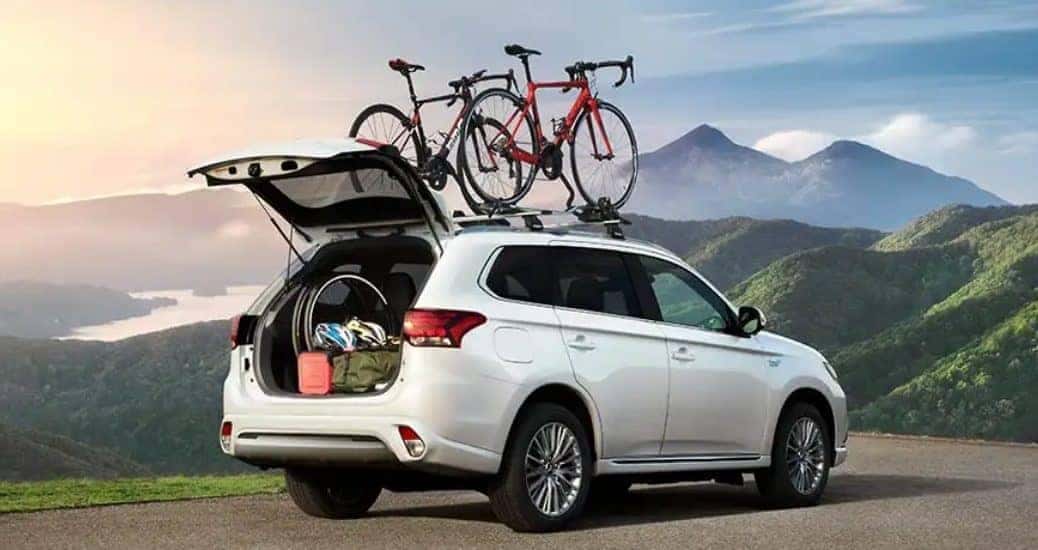 Sure, the futuristic designs of automobiles today are cool and all, but safety is still an important issue to take into account. Even the self-driving car tech floating in the background of the auto industry needs some fine-tuning. Mitsubishi Electric is already on that, looking into vehicle-to-everything (V2X) technology and how it can make autonomous vehicles safer. Still, Mitsubishi Motors is the one to look towards for what vehicles they have on the road and which ones are safe. Well, no need to wonder, because the Insurance Institute for Highway Safety (IIHS) will always be rating vehicles on their safety, and for May 2023, all-new 2023 Mitsubishi Outlander Plug-in Hybrid has been named a TOP SAFETY PICK (TSP).
A little odd that this award applies to models built after May 2023, seeing as how June literally just started, but the IIHS is known for being a little nit-picky. After all, the TSP award is very dependent on trim level and what safety features are included. For those who don't know of the IIHS, it's a well-known agency in the auto industry that rates the safety of vehicles available on the market today. These ratings are based on a series of tests that measure a vehicle's crashworthiness, or how well it will handle the impact of an auto incident, or how well it can mitigate an auto incident in the first place (think automatic advanced safety like forward-collision warning and emergency brake systems). It does this by putting each vehicle it tests through several crashworthiness tests – driver-side small overlap front, passenger-side small overlap front, moderate overlap front, each side, roof strength, and a head restraint test – and then grades each on a simple scale – "Poor", "Marginal", "Acceptable", or "Good". To receive a TSP award, a vehicle needs to receive a "Good" rating on each test.
In addition to the crash tests, IIHS also looks at the advanced safety features a vehicle offers, and rates them as "Basic", "Advanced", or "Superior". The Outlander PHEV received a "Good" rating for most of the tests, but an "Acceptable" rating in the updated side crashworthiness crash evaluation test. The IIHS also granted the TSP award to the Mitsubishi Outlander PHEV if consumers choose the trim with better than standard headlights. That tends to be the silver lining for most vehicles, so don't take it as a negative mark for the automaker. LED headlights aren't standard everywhere, but they sure do give drivers greater visibility…depending on whether or not they're on the receiving end of those lights.
"As the only mass-market plug-in hybrid electric vehicle to offer seating for seven and available DC fast charging, the Outlander Plug-in Hybrid is designed to provide protection for families…With an enviable suite of crash avoidance and safety features, as well as the sophisticated Super All-Wheel Control (S-AWC) system, this is a vehicle that blends safety and technology into one affordable package." – Mark Chaffin, CEO of MMNA
It's good to note that the 2023 Mitsubishi Outlander PHEV also offers plenty of advanced safety features, depending on the trim level. These include Forward Collision Mitigation (FCM), Predictive Forward Collision Warning (PFCW), Blind Spot Warning (BSW), Lane Change Assist (LCA), Lane Departure Warning and Prevention (LDW & LDP), Driver Attention Alert, Rear Automatic Emergency Braking, Rear Cross Traffic Alert, and more. MI-PILOT Assist integrates Adaptive Cruise Control (ACC) is also growing in popularity, a level of autonomous driving starting to pop up in vehicles on the market.
Want to get behind the wheel of a safe Mitsubishi Motors vehicle and go a little green? Look for the Mitsubishi Outlander PHEV at Miami Lakes Automall.
Photo Source/Copyright: Mitsubishi Media