Mitsubishi Motors Earns Third Place in 2019 J.D. Power CSI Study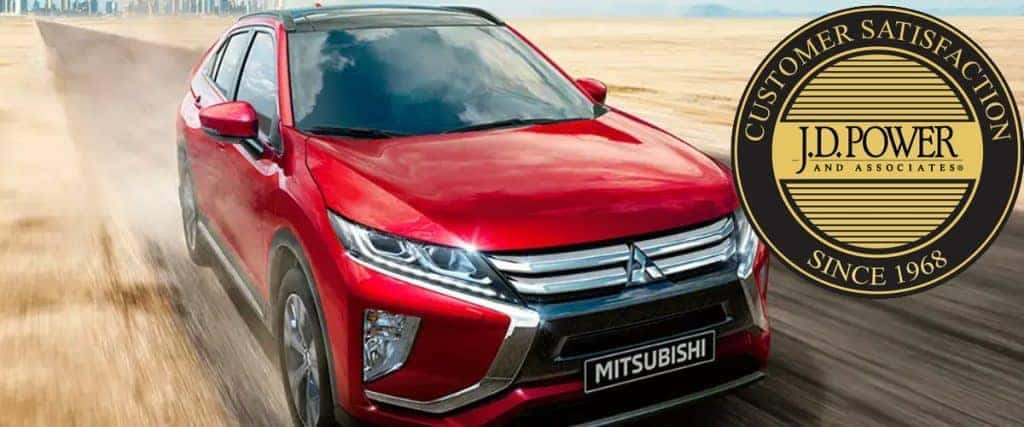 Customer satisfaction is a big deal in the auto industry, probably one of the largest affecting, too. In fact, it actually is – 77-percent of vehicle owners are most likely to promote their vehicle after one year of ownership? For better or for worse, the auto industry will thrive on word of mouth, and that's why they rely on big organizations like J.D. Power to back them up when it comes to being credible and providing customer satisfaction. Having recently finished collecting and analyzing the data from their 2019 Customer Satisfaction Index Study (CSI), also known as Customer Service Index Study, Mitsubishi Motors placed third among the mass market of popular vehicle brands.
What does this mean for Mitsubishi Motors? Among non-luxury brands, Mitsubishi has jumped from the 10th position amongst mass-market brand from 2018 to 2019, winning over large names like GMC, Toyota, Nissan, and Subaru. With a score of 846-out-of-1000 based on survey responses from consumers with vehicles one-to-three years of age, Mitsubishi jumped from the 21st to 12th position in the overall industry ranking. This makes Mitsubishi Motors the fastest-growing Asian brand in the U.S. for the second consecutive year.
"Customer satisfaction is a core value at Mitsubishi Motors, and our performance in the JD Power CSI Study over the last two years is a testament to our focus on it. We do this for one reason only: to give our customers the very best experience we can at every touch point with our company…This is a huge success for MMNA, and all credit is due to our tremendous dealer body and the service-aftersales teams at headquarters and in our regions." – Mark Chaffin, Chief Operating Officer for MMNA
Along with consumer satisfaction, Mitsubishi Motors also gets some benefits other benefits from the 2019 CSI Study. Here's how the CSI is conducted – surveys are typically sent out to owners of vehicles aged from 1-to-5 years old; this year it was for vehicles between 2016-2019, only three years old. The survey came with questions that would rate a customer experience with auto service at a franchised dealer or independent service facility for maintenance or repair work. These came down to five categories, each having a large impact on customer satisfaction: Service Initiation (20%), Vehicle Pick-Up (16%), Service Facility (17%), Service Quality (27%), and Service Advisor (20%).
At the end of the study, J.D. Power found that consumers were all about the digital age. Over the last five years, the generation that grew up with smartphones has quickly adapted to doing things online, like shopping. Kia caught on with this when Kia Motors partnered with Amazon , giving drivers of plug-in hybrids and electric vehicles an easy way to order and install a Level 2 charger. Now, dealerships will also want to follow the trend, with customer satisfaction being 75 points higher (on a 1,000-point scale) among customers who had an all-digital experience (internet and text messages) versus doing things over the phone.
Overall, J.D. Power made several key findings from the 2019 CSI Study. Although every generation since Gen Y has increased its preference for internet scheduling over the last five years, in-store engagement is still important and leads to a score 70 points higher when the salesman or advisor focuses on the consumer and their needs. As mentioned above, brand loyalty does play a large aspect when it comes to an automaker's success, with more than three-fourths of owners promoting their vehicle to their groups or communities. All-in-all, the satisfaction gap is closing, meaning franchised dealers are also getting better.
When you buy a new Mitsubishi from Miami Lakes Mitsubishi , know that you'll receive great service, even if you decide to take your repairs elsewhere. Mitsubishi Motors is third in customer satisfaction, and that's an honor all on its own.
Photo Source/Copyright: Mitsubishi and JD Power
Previous Post Mitsubishi Motors – A World of SUVs and Plug-ins Next Post The Future of Mitsubishi Motors is Its Heritage