Get Fuel Efficiency and a Great Sound System with the Mitsubishi Mirage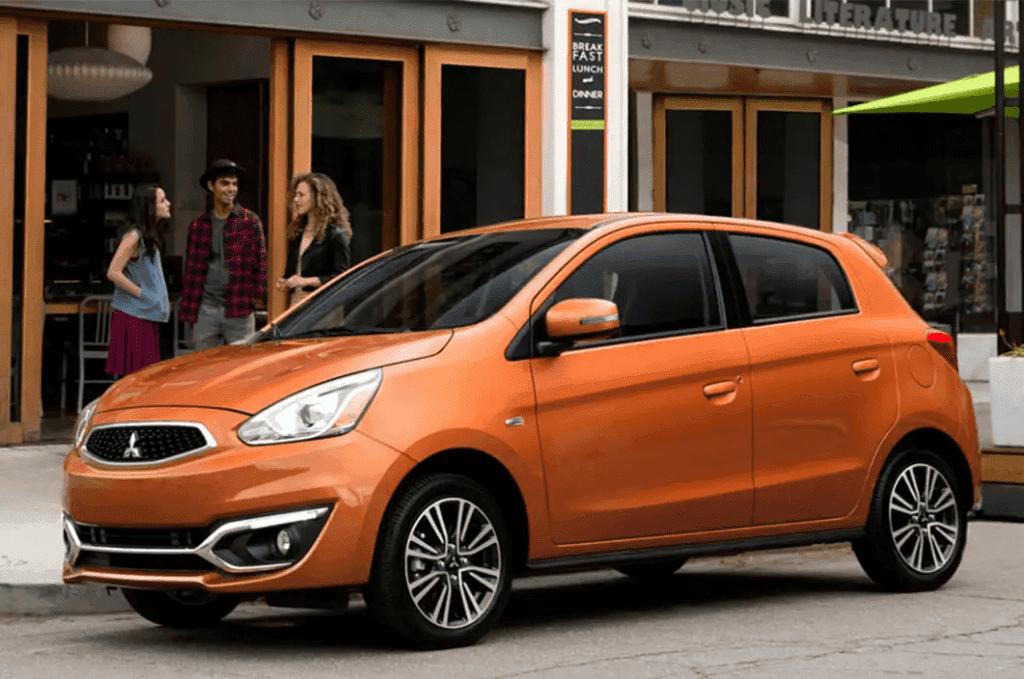 When it comes to getting a new vehicle, consumers tend to look for a variety of things. When it comes to a fuel-efficient vehicle at a good price, that can be even a greater challenge, with SUVs and crossovers currently dominating the auto market. Even automakers like Mitsubishi Motors have more large vehicles than they know what to do with, but as luck would have it, Mitsubishi also has a subcompact vehicle that's top-of-the-line. According to fueleconomy.gov and the U.S. Environmental Protection Agency (EPA), the 2019 Mitsubishi Mirage the most fuel efficient, gasoline-powered vehicle in America and can save consumers more money than the competition.
"Mitsubishi proves efficiency comes in all shapes and sizes, from the affordable Mirage up to the World's Best-Selling Plug-In Hybrid SUV5, the Mitsubishi Outlander PHEV…Efficiency is at the heart of our engineering philosophy, whether it's building vehicles that offer industry-leading fuel efficiency, our rally-proven Super All-Wheel Control AWD system or our exclusive plug-in hybrid technology that allows three different charge modes. We make affordable vehicles available for all consumers looking to reduce their annual transportation costs, while at the same time reducing their carbon footprint. Everything we engineer, build and sell is a testament to that effort." – said Mark Chaffin, chief operating officer, MMNA.
The 2019 Mitsubishi Mirage hatchback is sporting some great fuel economy numbers. The Mirage can offer consumers 36 mpg in the city and 43 mpg on the highway. Although made up of five trims (ES, RF, LE, SE, and GT), they all use the same powertrain throughout their lineup, a 1.2-liter DOHC inline three-cylinder engine, optimized by Mitsubishi Motors Innovative Valve timing Electronic Control (MIVEC) technology. The 2019 Mitsubishi Mirage has a starting MSRP of $13,795 (plus destination fee) if okay with a five-speed manual transmission. I consumers prefer an automatic continuously variable transmission (CVT), the price increases by $1200. Not too bad.
Speaking of saving money, according to the U.S. Environmental Protection Agency (EPA), consumers will spend on average about $900 a year on the 2019 Mitsubishi Mirage, based on driving 15,000 miles a year at the current price of gasoline (May 2019). That's almost $2,000 less to keep the tank filled over a five-year period when compared to the average cost of the competition. Cost of ownership is low and so is the price to buy a new Mitsubishi Mirage.
If that new trim, RF, flew by, don't worry about it. Although new, Mitsubishi didn't really make a big fuss. For some reason, the 2019 Mitsubishi Mirage RF is the same as the base trim, but it comes with a Rockford Fosgate premium audio system with a 300-watt ecoPUNCH amplifier and subwoofers, along with a Rockford Fosgate Limited Edition badge. It's basically made for consumers who want to jam out without paying for all the extra bells and whistles of the high-tier GT trim. It comes standard with a 7-inch touchscreen, Bluetooth® phone and audio streaming, a rearview camera, and steering wheel audio controls for increased functionality. If looking to get connected, all other trims aside from the base and RF come with a 6.5-inch smartphone link display audio (SDA) system with Apple CarPlay and Android Auto compatibility and a four-speaker sound system.
Looking for a fuel-efficient small car that can still compete with the best? Check out the 2019 Mitsubishi Mirage at Miami Lakes Mitsubishi .
Photo Source/Copyright: Mitsubishi
Previous Post Mitsubishi Teasing a New SVP Concept in the UK Next Post New Lane Hazard Warning Technology from Mitsubishi Electric