Two Kia Models Named Finalists for 2023 World Car Awards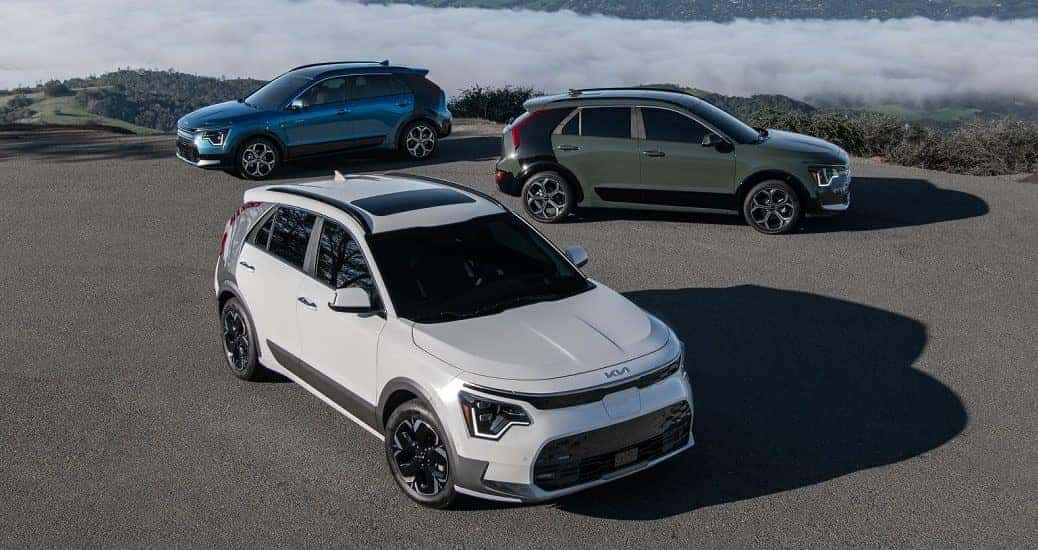 This year feels like it's just dragging on, doesn't it? It feels like it's time for another cataclysmic event to shake things up, but so far it's a snore. Maybe the world has finally calmed down, but there's one industry that's a busy as ever. With many automakers bouncing back from the semiconductor chip shortage, making partnerships and signing contracts throughout the year to insure their share of such a tiny but power component, awards shows have definitely picked up. Every month, every week, another automaker lands in the winner's circle, and in March 2023, two Kia models land amongst the best-of-the-best as finalists during the 2023 World Car Awards – the Kia Niro and Kia EV6.
The World Car Awards (WCA) has a single mission – to recognize, reward, and inspire automotive excellence, leadership, and innovation in a rapidly changing automotive industry on a global scale. Making sure this doesn't become a popularity contest, the judging panel is made up of 100+ global jurors that represent the most diverse group of automotive journalists in the world. Their collective reach is a global audience of 300 million consumers. With a long-standing commitment to balance and diversity, the WCA places a large focus on diversity and makes sure that no one region dominates the votes and outcome when it comes to putting together the jury panel. In addition, jurors must meet a list of qualifying criteria to become a member of the jury panel, and they can only take a seat for a one-year term.
Basically, the vetting of the jury is just as crucial as the selection of winners every year. To find the winners, jurors evaluate new or fully redesigned vehicles currently for sale in multiple markets on more than one continent every year. After putting so many vehicles through various test drives, the jurors vote to determine the winners of World Car Design, World Luxury Car, World Performance Car, World Urban Car, World Electric Vehicle, and World Car of the Year. The winners of each are not to be yet reported until April 5, 2023. Still, we can bask in the glow of getting some finalists in each category.
So, who's landed amongst the finalists? The one and only Kia Niro is a top three finalist in the World Car of the Year category. The world's first hybrid crossover, and ever-so-popular that it spawned a plug-in hybrid electric vehicle (PHEV) and battery-electric vehicle (BEV) variant, it's definitely a winner with its innovative features and user-friendly technology. Plus, that ventilation in the front seats really made it a winner amongst Florida fans with the scorching year-long heat.
Landing amongst the finalists for the World Performance Car category is surprising but great publicity for Kia when it comes to the Kia EV6. An ell-electric vehicle, and the first of its kind from the automaker, the EV6 had no gasoline predecessor. He EV6 GT, the high-performance trim of the model has already made history for BEVs, winning the 2022 European Car of the Year and the 2023 North American Utility Vehicle of the Year. Boasting an impressive 567 horsepower, long-range capability, a spacious interior, modern tech, and a sleek and sophisticated design definitely win awards for this BEV from Kia. Looking for more award-winning Kia vehicles? At Miami Lakes Automall , you can find them all.
Photo Source/Copyright: Kia Media
Previous Post Kia Officially Teases the Kia EV9 All-Electric SUV Next Post Kia Reveals Photos of EV9 All-Electric SUV