Three Best Attributes of the Kia Sedona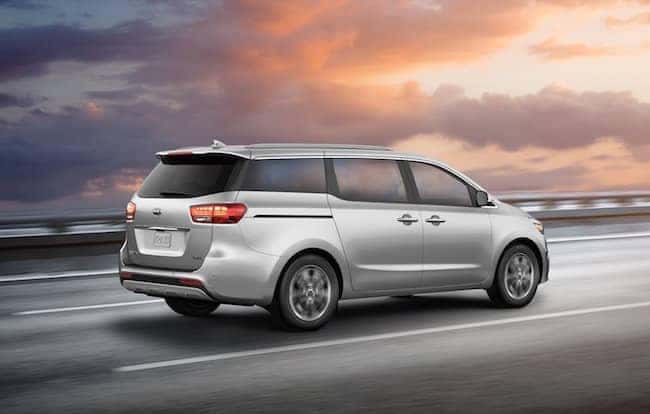 The Kia Sedona is undoubtedly the most impressive minivan currently on the market. We get it… minivans often carry a negative stigma that may turn some customers off. However, Kia's engineers have assured that their newest Sedona's only resemblance to rival minivans will be the classification.
_Check out the three best attributes of the van before you shop for the Kia Sedona in Miami … _
Design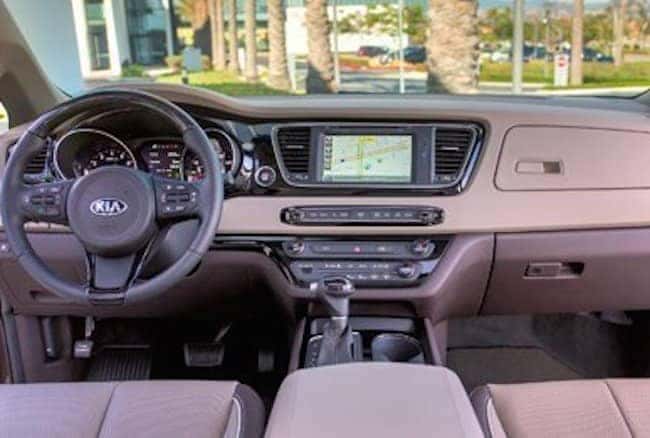 The vehicle has previously won accolades, taking home the Best New Car Design at the 2014 New York Auto Show. The 2016 model retains much of that award-winning design, including the roomy cockpit and First-Class Lounge Seating for the second-row passengers. Those back seats also include ultra-soft Nappa leather trim, reclining seats and armrests, and retractable footrests, providing your passengers ultimate comfort.
While the van can comfortably fit eight passengers, drivers can use the Slide-N-Stow seating to open up even more room in the back. The third row can easily be stowed under the floor, allowing you to store whatever you cargo you may need.
The outside of the van is just as stylish, highlighted by a "bold" front grille and an "unswept beltline." Engineers also included a number of features to help the vehicle stand out, like Projector LED Beam Headlights, 19-inch chrome wheel, and dark, wrap-around rear glass.
Features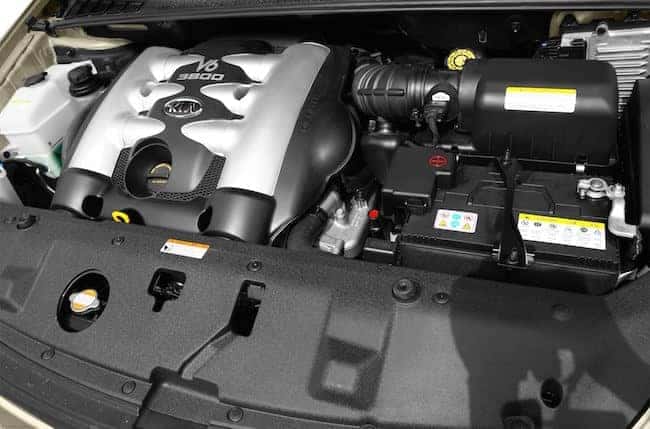 The Kia Sedona is fully equipped with the latest technological add-ons, assuring that you and your passengers will continually stay entertained. It starts with the UVO eServices infotainment system, which allows the driver to access radio, phone, and navigation via the sound of their voice. This system is supplemented by the impressive Infinity Premium Audio system.
Engineers have included a number of safety features to the minivan, highlighted by the Surround View Monitor. The camera gives you a 360-degree view of your vehicle, assuring you'll never run into a curb again. There's also Rear Alert technology (which lets you know when an object or vehicle has snuck behind you), Blind Sport Detection (alerts you when a driver is beside you), Forward Collision Warning System (anticipates and subsequently prevents accidents), and Lane Departure Warning System (assists you from swerving out of your lane).
That's not it for cool features. The Smart Power Liftgate allows you to access your trunk hands-free. The Power-Sliding Anti-Pinch Doors utilize built-in sensors to prevent any object from getting stuck in the door. Finally, the Yes Essential stain-resistant fabric assures that your seats will never get ruined by messy spills. Could the Sedona possibly include anything else?
Engine/Driving Experience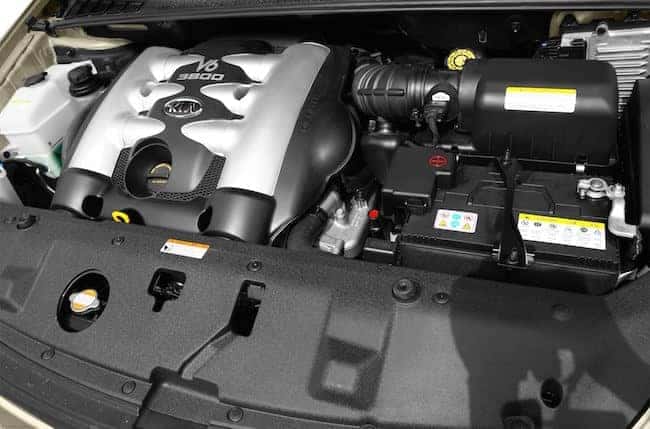 You normally don't expect much from a minivan's engine, but Kia has done their best to buck that trend. The 3.3-liter Lambda-II Gasoline Direct Injection V6 engine delivers an impressive 276 horsepower and 248 ft-lbs of torque. Engineers included the Amplitude Selected Dampers, rear strut reinforcement, and a high-strength chassis to improve handling and dynamics.
The system has been proven to work, as the vehicle was tested for 300 straight hours at red line, thus assuring long-lasting performance. To put it over the top, all of these systems work together to generate an impressive 3,500-pound towing capacity. All eye-popping specs for a minivan… although the Kia Sedona certainly isn't your traditional minivan.
What did we tell you? These are certainly not capabilities and specs that you'd expect from a traditional minivan, and the Sedona incredibly offers a whole lot more. Kia's looking to eliminate the negative perception of minivans, and it looks like their well on their way.
Previous Post Testimonial: Why the Kia Rio is a Great Starter's Car Next Post The 2016 Rio Features are Showcased in Kia's Clever New Commercial