Testimonial: Why the Kia Rio is a Great Starter's Car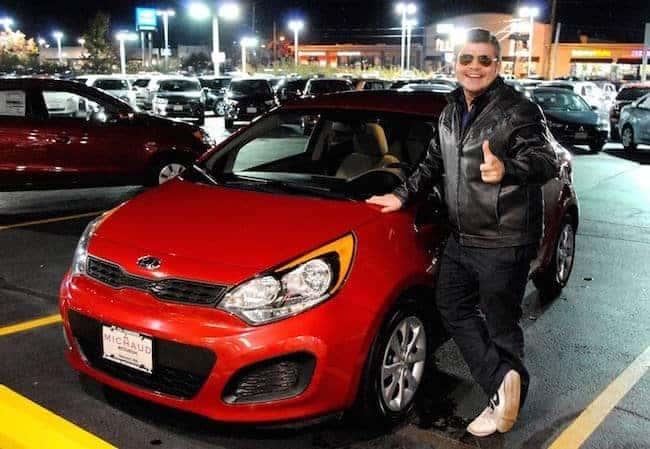 When New Hampshire radio host Tom Whalen got his first job, he immediately pursued a new car. The 25-year-old intended to put the vehicle in his name, so he was seeking a ride that was affordable. He also needed to travel a lot for work, so fuel economy was certainly a priority.
_When Tom got to a Kia dealer, he quickly found the perfect vehicle that fit all of his needs. To learn more about his logic and decision, continue reading after the break. We don't want to give away any spoilers, but let's just say you'll be itching to pursue a 2016 Kia Rio when you're finished… _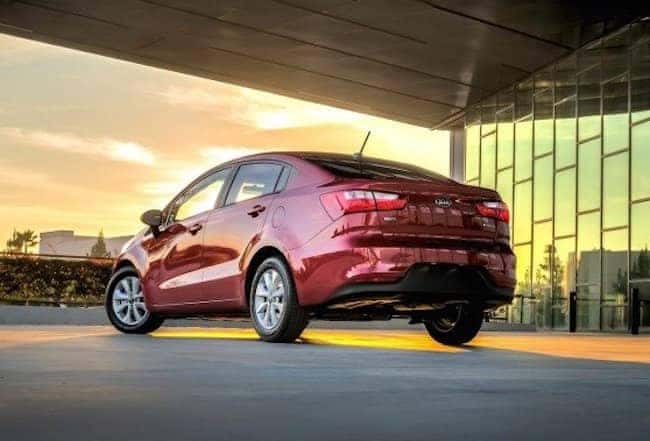 It was about an hour into his search of the Kia lot that Tom came across his future 2015 Kia Rio. While some consumers are drawn in by one particular attribute (like the $14,000 price tag), Tom was impressed with a variety of features.
"It was an inexpensive option," he explained. "It was good looking, especially for a subcompact car. It had good gas mileage, and I knew I was going to be driving a lot. There was a solid interior, a solid radio. It really met my standards in most areas."
Considering his lengthy commute, Tommy was most fond of the fuel economy. The specs are identical for both the 2015 and 2016 models: a 28 city mpg and a 37 highway mpg.
"Because I drive so much for work, I needed to be able to avoid constant fill ups," Whalen explained. "With other cars I've driven, I'm filling my tank four or five times a week. With the Kia Rio, it was two times a week."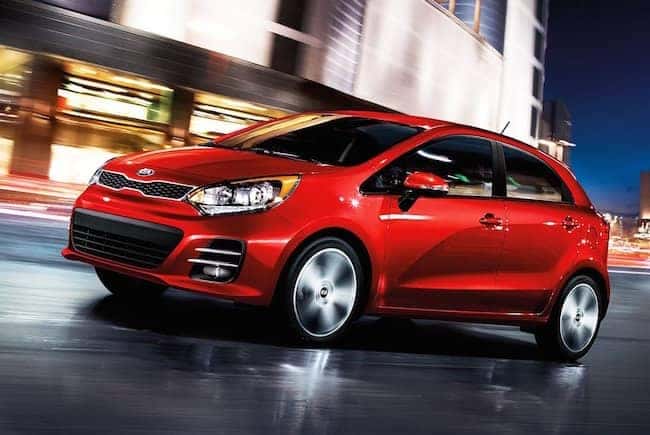 Tom was particularly impressed by the surprisingly powerful engine. The 1.6-liter Inline 4 16-valve engine offers 123 horsepower and 138 ft-lbs of torque.
"The engine was more powerful than I thought it would be," Tom explained. "When I was getting onto an onramp, I was able to push the pedal down and get to the speed I needed to be at. The car also maneuvered really well, no matter what speed I was doing. So if I was on the highway and I needed to speed up to pass somebody, I could easily do that with the engine and handling."
Following his experience with the 2015 Rio, would Tom consider purchasing another of the brand's vehicles in the future?
"I would definitely buy another Kia," he said. "They're well-made cars, I never had a single problem with the engine. I never had a problem with anything, so they're clearly engineered well. It was reliable, dependable, it didn't cost much. I saved money on gas. There's really no reasons why I wouldn't go after another Kia."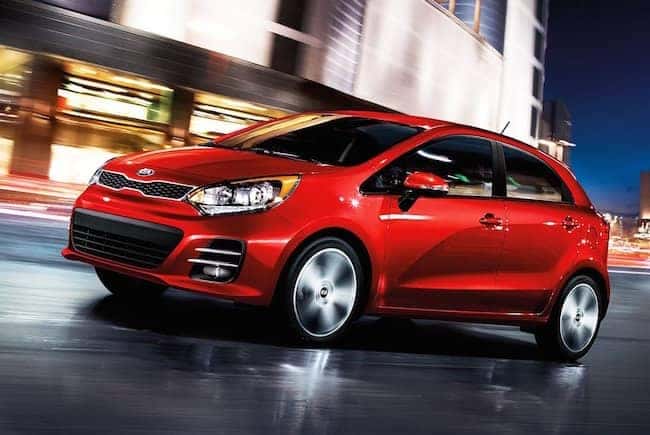 All of Tom's reasoning makes plenty of sense. The Kia isn't only an affordable ride that can save you money via the great fuel economy. It's also a well-designed and dependable ride, and many drivers quickly come to appreciate the small (but powerful) engine.
While Whalen pursued the vehicle as a starter car, there's no doubt that the 2016 Kia Rio will appeal to any driver, new or old.
Previous Post Kia Unveils Two Awesome Sedona Concepts Next Post Three Best Attributes of the Kia Sedona