Safety Features From Kia You'll Love – Miami Lakes Automall Kia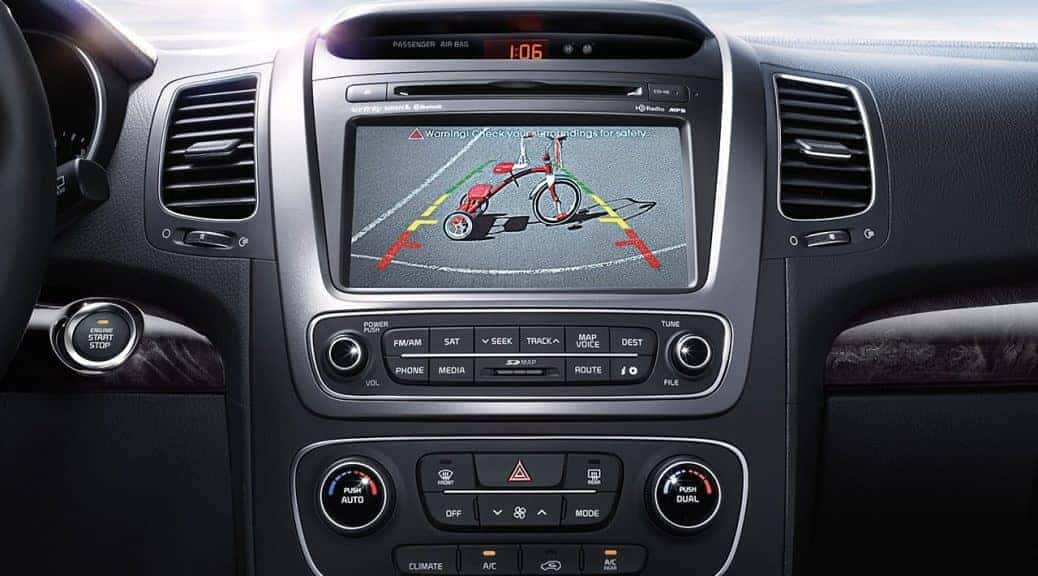 One of Kia's main purposes when they design a vehicle is that it offers you a well-rounded assortment of safety features. They do this because they want you to feel safe and confident that your Kia can protect you in the unfortunate event of an accident. It's their high level of commitment to safety that helped their 2013 model line earn top ratings from the NHTSA.
Here at Miami Lakes Kia, we are proud to be one of the more reputable Kia dealerships in the area due to our unique approach to service. Simply, our goal is to help you learn more about Kia's vehicles, because we know once you learn more you'll see what we do: that Kia makes some of most reputable and safest vehicles on the road.
To learn more about Kia's safety offerings, here is a look at some of their more innovative features; and how these features benefit you.
Advanced Airbags with an Advanced Sensor System
When you buy a new Kia vehicle, it will come equipped with dual front airbags, front-seat-mounted side airbags and side-curtain airbags for both the second and first row seating. To manage these airbags, Kia equipped each of their vehicles with the advanced sensor system, which measures the severity of a collision and deploys the airbags accordingly.
Advanced Vehicle Safety Management System
This system is available on models such as the 2015 Kia K900 and encompasses some of Kia's most innovative offerings, which include electronic stability control, a driver's alert system and seatbelt mechanisms. Combined, this all-inclusive system gives you the best in handling, safety performance and alerts to help you make safer decisions on the road.
Active Systems
Kia's active systems include unique features like Hill Start Assist Control. With this feature, it prevents your Kia from rolling backwards on a hill by maintaining braking while you move your foot from the brake to the gas pedal. It's innovative additions like this that has made Kia the gold standard in vehicle safety.
To learn more about all these amazing features and to experience them in person, feel free to visit us at Miami Lakes Kia. Our helpful sales staff will be delighted to help you discover why Kia is one of the most reputable brands available.
Previous Post LeBron James to be Kia's Spokesman for K900 Next Post 5 Car Insurance Saving Tips for Kia Owners