Nine Kia Models Named on Car and Driver 2022 Editors' Choice Awards List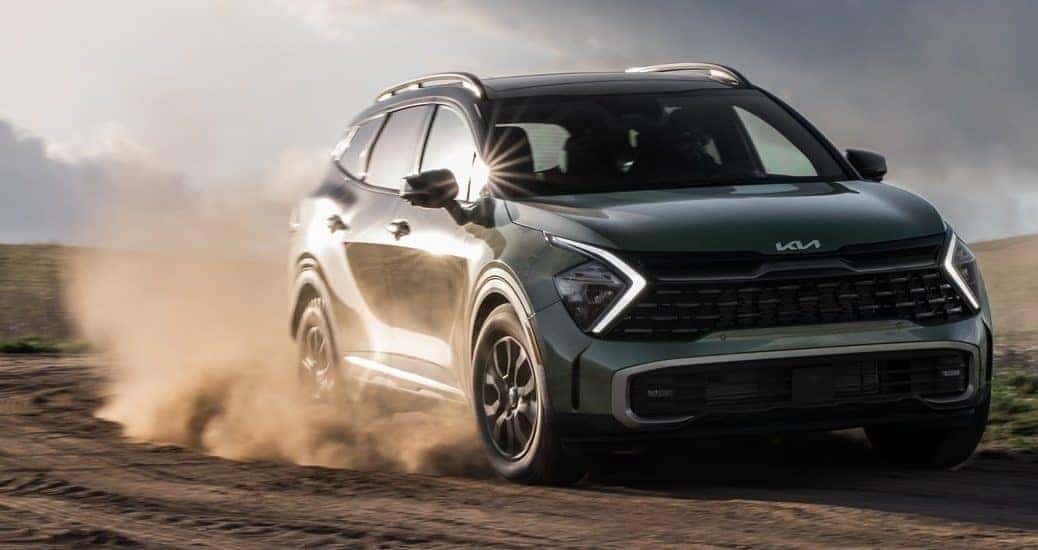 Buying a new car, and more importantly, the right car, can be a daunting experience for a new consumer entering the auto market. Luckily, some of the pressure and stress can be taken away by the many automotive journalists and publications that post reviews and "Best of" lists to clear out the clutter and discuss some of the best vehicles on the market today. Buying the right car for 2022 gets even easier when a big name like Car and Driver publish their 2022 Editors' Choice awards list of winners. This year, nine models by Kia earned a Car and Driver Editors' Choice Award for its respective car segment.
"Kia has been coming on strong in recent years, building more and more vehicles that are showing up well in our testing…Their inclusion on our Editors' Choice list is confirmation that they're members of the automotive honor roll—no small achievement." – Rich Ceppos, director, Car and Driver Buyer's Guide
Scouring through reviews, comprehensive test data, and extensive on-road evaluations, the editors at Car and Driver pick the top new cars, trucks, SUVs, minivans, and electric vehicles (EVs) for sale every year. After scoring each vehicle, driving them for hundreds of thousands of miles through a rigorous testing regimen, the best and brightest make it to the list. Another annual list, the 2022 Car and Driver 10Best happened in January 2023, and also named two Kia models – the Kia Telluride SUV and Kia EV6 – and so these two automatically get an Editors' Choice badge tor making one of the publication's most prestigious lists. For 2022, nearly 400 models available on the market today were measured up, and only 116 were left to represent a wide spectrum of great vehicles in these five car segments. According to Car and Driver , the vehicles that make the list not only excelled in their hours of testing, but each vehicle completely fulfills its intended mission and purpose while also delivering a great value to its consumers.
All 2023 models, the winners for Kia are the Sportage, Sorento, Carnival, Niro Hybrid and PHEV, K5, Soul, Rio, EV6, and Telluride. The Kia Telluride is actually a four-time winner, landing on the Car and Driver Editors' Choice Awards list multiple times. Once upon a time, Car and Driver only focused on regular passenger cars for this list before eventually expanding into five categories. Staying true to the original lists, there were Coupes, Convertibles, Hatchbacks, Sedans, and Wagons considered for the list. For the Subcompact Car , the Kia Rio won that segment with the Hyundai Accent. There were three winners for the Family Sedan , among them the Kia K5 sports car. That's an interesting surprise.
When it comes to Trucks, SUVs, and Vans, the Kia Soul took home one of the awards for Subcompact SUV. Known as the hip vehicle to drive for years, the boxy vehicle is still seen popping up on streets today. Taking home two awards for the Mid-Sized SUV segment are the Kia Sorento and Kia Telluride . In terms of minivans , Kia recently introduced the Kia Carnival as an entry for luxury cars, minivans, and multi-purpose vehicles (MPVs). Winning an award during the Car and Driver Editors' Choice Awards makes the Carnival more of an MVP, amirite? Then there's the Kia EV6 , winning an award for Electric SUV . Including the Kia Niro Hybrid and PHEV, that's all nine Kia models that won an award. If you want to find an award-winning Kia model, come to Miami Lakes Automall .
Photo Source/Copyright: Kia Media
Previous Post Kia Earns a TSP+ from IIHS for the 2023 Kia Telluride Next Post Kia Officially Teases the Kia EV9 All-Electric SUV