Kia Earns a TSP+ from IIHS for the 2023 Kia Telluride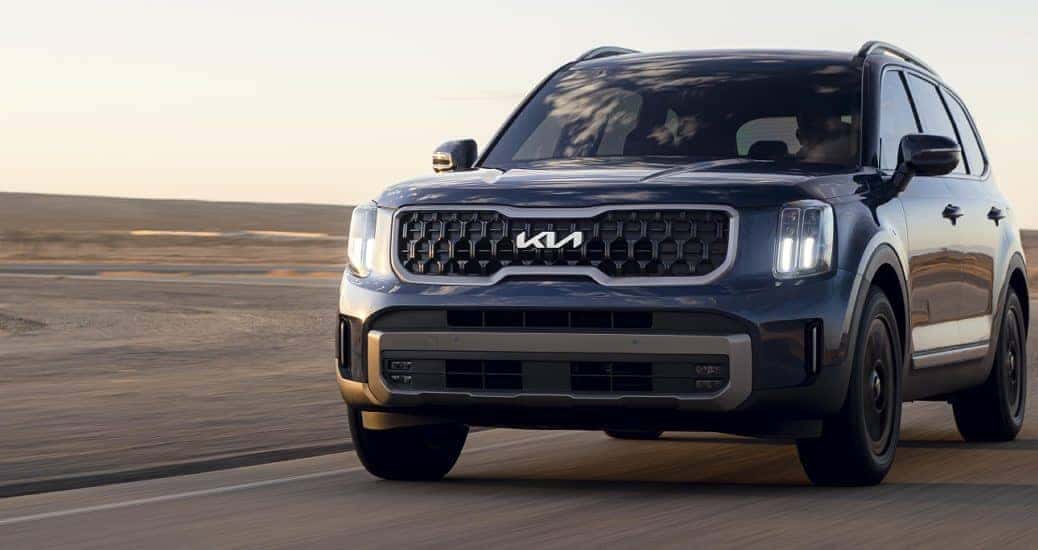 For the last few years, the Kia Corporation has gone through some various changes. It was around the time that Kia produced the Kia Stinger sports car and when the automaker was still known as "Kia Motors". The original name is still hidden in the new Kia logo , and its lineup continues to expand. Going in an all-electric direction, Kia is still focused on performance, but deriving it from a purely electric source. One, in an effort to reduce carbon emissions, but also because as cars evolve, the space left over from a missing engine can now be replaced with a CPU to turn a vehicle into a mobile and digital lounge. This also calls on the automaker to provide greater safety, and with an already impressive record, Kia once again earns a TOP SAFETY PICK+ (TSP+) rating from the Insurance Institute of Highway Safety (IIHS). This time, it's for the 2023 Kia Telluride SUV.
"Since its introduction in 2019, consumers have continually gravitated toward the Telluride because it checks all the right boxes…Our highly decorated Telluride has been lauded for design, performance, technology, and safety features, which is further emphasized as a result of the TOP SAFETY PICK+ award that reflects Kia's commitment to making safety a priority." – Steven Center, COO & EVP, Kia America
The IIHS is a well-known agency that rates the safety of vehicles available on the market based on a series of tests that measure a vehicle's crashworthiness. In laymen's terms, they test how well the car can handle an incident or impact, and do this by running the vehicle through seven crash tests to measure its crash avoidance and mitigation capabilities – driver-side small overlap front, passenger-side small overlap front, moderate overlap front, each side, roof strength, and a head restraint. Advanced safety features are also taken into account for crash mitigation. This year, the IIHS has become stricter with a tougher criteria for side crash protection, pedestrian crash prevention systems, and headlight ratings – roof strength, head restraint, and vehicle-to-vehicle front crash prevention evaluations tests have also been removed.
The rating system is still simple. Each test receives either a "Poor", "Marginal", "Acceptable", or "Good" grade. In order to earn the highest grade, a vehicle must a "Good" rating on all of these tests. This can get most vehicles a Top Safety Pick, but the advanced safety features change things up. With a rating of either "Basic", "Advanced", or "Superior", a vehicle's safety features will of course be the most scrutinized. To receive "Good" ratings on the crash tests and a "Superior" rating for advanced safety features result in a car receiving a TSP+ from the IIHS.
With great scores in all of the tests, the 2023 Kia Telluride received a TSP+ with a couple of requirements. Having previous earned a TOP SAFETY PICK for 2022, 2021, and 2020 when equipped with specific headlights, the new TSP+ upgrade follows the IIHS' enactment of strengthened requirements for its 2023 TSP and TSP+ awards. In other words, the largest SUV in the Kia lineup is as safe as SUVs come. Designed for a fresh look inside and out, the 2023 Kia Telluride also comes with a long list of technology features for safety and entertainment. You can find your safe and new Kia Telluride at Miami Lakes Automall .
Photo Source/Copyright: Kia Media
Previous Post Kia Earns Title of Highest Dependable Brand During 2023 J.D. Power Vehicle Dependability Study Next Post Nine Kia Models Named on Car and Driver 2022 Editors' Choice Awards List