What You Need to Know about Leasing a Car | Kia Kendall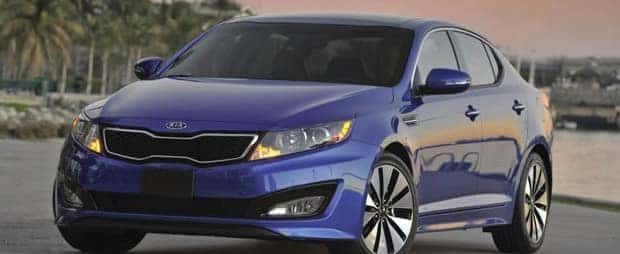 Many people went to the former Kia Kendall for leasing cars before it was shuttered and opened under a new dealership. Miami Lakes Kia has been a popular dealership for leasing cars for many years, and is pleased to continue to be. We welcome former customers of Kia Kendall to check out our dealership and see how we can help you with your leasing needs.
For those of you who have not yet experienced leasing a car, we encourage you to learn more about the process. When you lease a car, you do not pay to own it. Instead, you pay a monthly payment in exchange for driving it for a certain number of months. Because you are not actually buying the car, the monthly payment is generally much less than what you pay to finance a car.
Here's what you need to know about leasing a car:
Initial Payment
You may have to make a down payment when you lease a car, just as you would when you buy one. You may also have to make a security deposit or pay the first month ahead of time. The exact terms will depend upon the dealership, the car you are leasing and your personal credit history.
Number of Months in Lease
Most leases are set for a period of one to three years. The period for which you lease a car can have an impact on how much you pay upfront and each month. When you are negotiating the lease, you should explore how changing the number of months in the lease changes the amount you pay.
Monthly Payment
The bottom line for most people when they decide to lease is often how much they will pay every month. In most cases, leasing will result in a much lower monthly payment than buying. The better your credit history, the lower your interest rate and your monthly payment is likely to be.
Additional Charges
When you return your car at the end of the lease, you may owe additional charges. The most common scenario is that you go over the mileage limit for the lease term and have to pay a fee. You may also have to pay a fee if the vehicle is not in good condition.
Leasing a vehicle can be an excellent option for many people. If you are considering leasing, stop by Miami Lakes Kia to learn more about the vehicles we offer and lease terms we can offer you. If you previously leased a vehicle from Kia Kendall, we invite you to come into our dealership and give us a try.
Previous Post Kia Shows Off Redesigned Sorento Next Post Kia Brings Back Hamsters to Promote New Soul EV