Kia Unveils X-Men Themed Sorento – Miami Lakes Automall Kia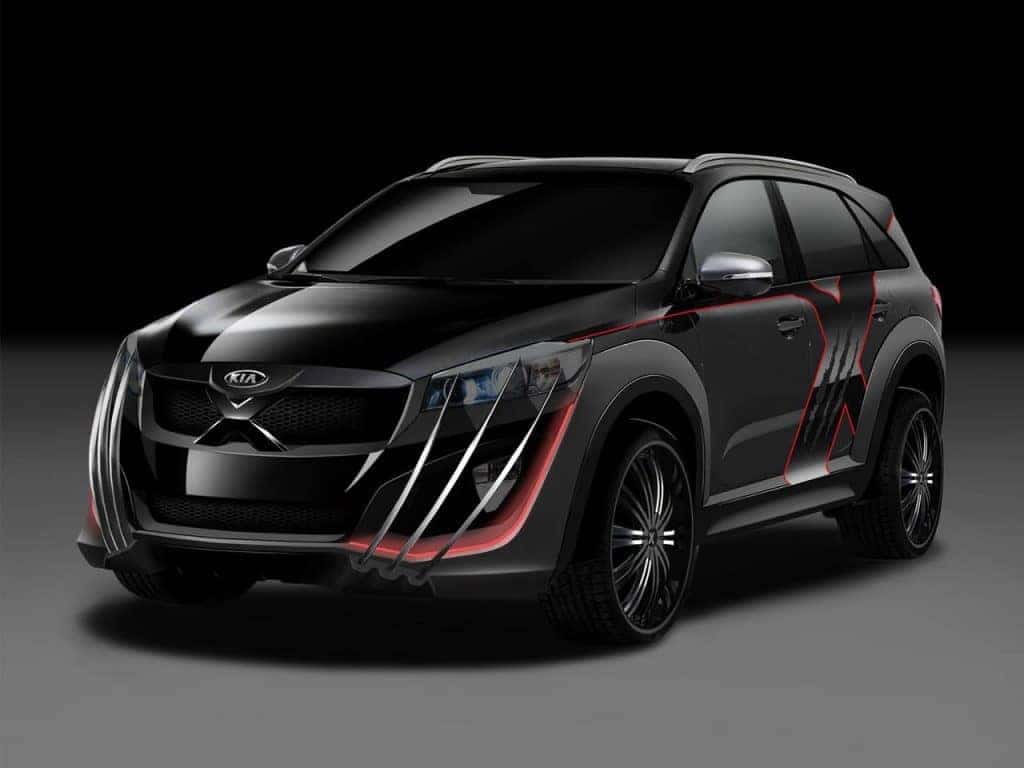 Whether it's on the big screen or in print, superheroes continue to captivate us. To help celebrate the release of X-Men: Days of Future Past, Kia partnered with Twentieth Century Fox to release a special edition of their Sorento model.
This concept model takes X-Men inspiration to a whole new level as you can see from its design. Fans of the series can visit Kia's Facebook page to vote on which of the four X-Men characters: Storm, Wolverine, Magneto or Mystique, inspired Kia's new design of the Sorento. Fans that guess the correct answer will have an opportunity to win a DVD copy of the movie X-Men: Days of Future Past.
Kia will also feature this model in a new video they will release in mid-December. The video features tennis sensation Rafael Nadal assisting the X-Men as they do battle with the Sentinels, who want to terrorize those visiting the 2015 Australian Open. The special edition Kia Sorento will play a pivotal role in the video, helping the X-Men and Nadal as they attack the vicious robotic villains.
While you won't be able to get your hands on this special edition model, don't let that detour you from visiting your local Kia dealership to learn more about the new Kia Sorento. This model has exceptional new features that will entice you.
New for this year's model is the enhanced interior. When you step inside, you'll discover the perfect blend of technological offerings and refined styling. To enhance your drives around Miami, Kia made the cabin quieter while also providing the same smooth handling that has made this model an excellent addition to many garages around the country.
Best of all, when you visit Miami Lakes Kia, you'll discover a staff that shares its love of Kia vehicles. This means you'll receive the answers you want from our professional staff while getting the opportunity to experience the refined styling and exceptional performance that is indicative of the Kia brand.
Previous Post 3 of Kia's Coolest Concepts Next Post 3 Reasons Kia Vehicles are Great for Seniors