Kia Telluride Lands on CarandDriver 10Best for 2022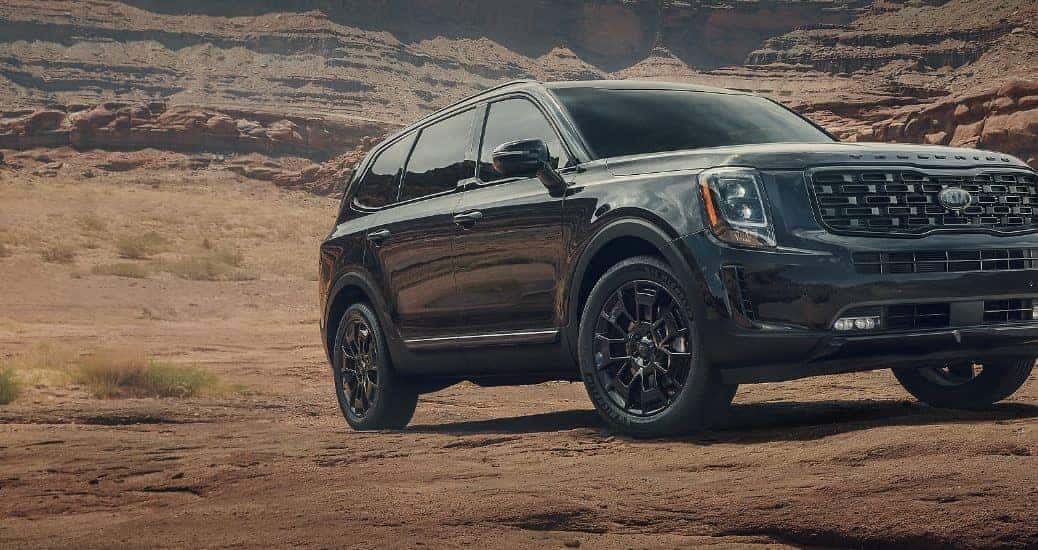 The Kia Telluride SUV is at it again. Said to be the largest SUV in the Kia Corp lineup, maybe even the industry, as soon as the Telluride was released, just about every automotive journalist was salivating over it. Initially designed to be a high-tech vehicle, the concept changed over time as Kia decided to put all the super futuristic features in its all-electric vehicles (EVs). Makes sense, and that's why the Telluride became more of a lifestyle piece. Kia Corp demonstrated this with five Telluride concepts during the 2018 Specialty Equipment Market Association (SEMA) Show. Still going strong, the Telluride won the "Triple Crown" of Automotive Awards last year in 2020 . Could it win the crown again this year, with its latest accolade, landing on the Car and Driver's 10Best list for 2022.
"The Kia Telluride remains one of our favorite SUVs on the market…It is a well-rounded top choice in its segment and is a benchmark family vehicle that never lets us down." – Sharon Silke Carty, Car and Driver editor in chief
Everyone should know the name, Car and Driver , but in case now, the 10 Best List is one of the biggest lists for consumers to find the best of the best. Only the smartest, most entertaining cars, trucks, SUVs, and vans available today make the list. They also need to be brand-spanking new or refreshed enough to be new. For 2022, the Telluride received minor design enhancements, such as new Kia badging, a slightly redesigned radiator grille, and more tech and safety features to the lineup.
Like last year, the competition was fierce. With 67 other vehicles – cars, trucks, SUVs, and vans – in the mix, and only 10 spots, it was going to be a massacre sooner or later. Expert judges from Car and Driver selected the ten winners based on value, mission fulfillment, and…road manners? Okay. Oh, and for those trying to work out a budget, the pricing for these winners has a starting price below $90,000.
When the Kia Telluride was first released in March 2019, it completely spearheaded sales. Selling over 5000 Telluride units, making a tenth of the automaker's total sales for that month (nearly 56k units), and by the end of 2019, sold over 56,000 Kia Telluride units. It was a Grand Slam for the model, and instantly caught fire, named a segment winner of the 2020 J.D. Power Automotive Performance Execution and Layout (APPEAL) Study™ in 2020. This year, 2021, the Telluride fever hasn't stopped, with an upsurge of 39-percent in year-to-date sales for 2021. Given the problems of 2020, that may not sound like a huge victory, but it goes to show consumers are still frolicking happily with this super large SUV.We're sure this will be just the first of many awards the Kia Telluride or any vehicle in the Kia lineup will receive. There is still the better part of a month left, plus December, and that's when we really start to round up all the winnings. Be sure to check back with us, and if you need a last-minute Thanksgiving Recipe, we've got you covered. Follow us on Miami Lakes Automall social media for more.
Photo Source/Copyright: Kia Media
Previous Post Kia Reveals EV9 Concept Next Post Kia Reveals All-New 2023 Kia Sportage Hybrid