Kia Motors Sees Rise in EV Sales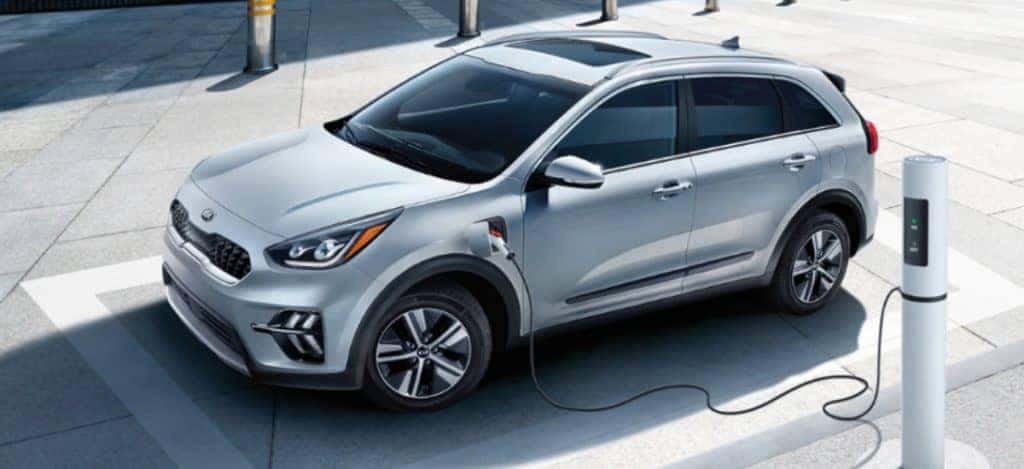 With all of Florida still under a stay-at-home order, and with an uncertainty of how long it will last, eventually, people are going to want to be able to go out or visit family and friends. With financial hardships and many industries seeing an all-time low, getting around won't be easy. Being able to travel long distances on a budget will be something of great value. Kia Motors is one automaker seeing this fact already becoming common overseas, with European sales for new hybrid and electric vehicles going strong in the first quarter of 2020, despite global crisis and disruption caused by the spread of the coronavirus.
"The first three months of 2020 have been challenging for the whole industry due to social distancing and lockdown measures adopted across many European markets…However, we have seen growing sales for Kia's range of hybrid and electric cars – every electrified model line we sell in Europe has seen sales growth this quarter. The arrival of new plug-in hybrid models, improved availability of EVs, and an expanded Ceed model family has also boosted our sales and market share this quarter." – Emilio Herrera, Chief Operating Officer for Kia Motors Europe
All-in-all, during the first quarter of 2020, Kia's market share has grown from 3.2 percent in the first quarter of 2019 to an all-time high of 3.7 percent. New electrified Kia models – hybrid, plug-in hybrid and electric vehicles – now account for nearly a fifth of all new Kia sales in Europe. With an automaker that claims to go all-electric in the coming years, Kia Motors already has a growing lineup of alternative fuel vehicles, and electric vehicles aren't the last stop.
The latest news about Kia Motors becoming an all-electric automaker has seemed to die down, but not before the automaker unveiled the all-electric Futuron concept in late 2019. Set to be the first all-electric vehicle in the lineup that didn't have an internal combustion engine model before it, the Kia Futuron may be a few years away, but not as far off as another alternative fuel source slowly gaining more attention – hydrogen fuel cells. This year, Kia Motors was originally supposed to release its first hydrogen fuel cell vehicles, following the footsteps of Hyundai Motor, in charge of the Hyundai Motor Group that Kia Motors is a part of.
Hydrogen fuel cells are definitely less practical than plug-in hybrid electric vehicles (PHEVs) and all-electric vehicles, but with the growing interest and popularity of alternative fuel vehicles worldwide, Kia Motors is already ahead of the competition with its wide selection of hybrid, PHEV, and electric vehicles (EVs). Making up the 2020 Kia Motors alternative fuel lineup are the Kia Niro, Kia Niro Plug-in, Kia Niro EV, Kia Optima Hybrid, and the Kia Optima Plug-in. With this wide selection between hybrid sedans and a hybrid crossover, there's a little something for all kinds of consumers.
Are you in the market for a hybrid or plug-in hybrid vehicle? Maybe going green with an all-electric? Contact us at Miami Lakes Automall and ask about how we can help you shop for a new Kia Motors vehicle during a time of social distancing.
Photo Source/Copyright: Kia.com
Previous Post Kia Motors Expands Community Efforts for Healthcare and Consumers Next Post Kia Motors Announces Two New Upcoming Electrified Vehicles