Kia Motors Donates Niro EV to MIT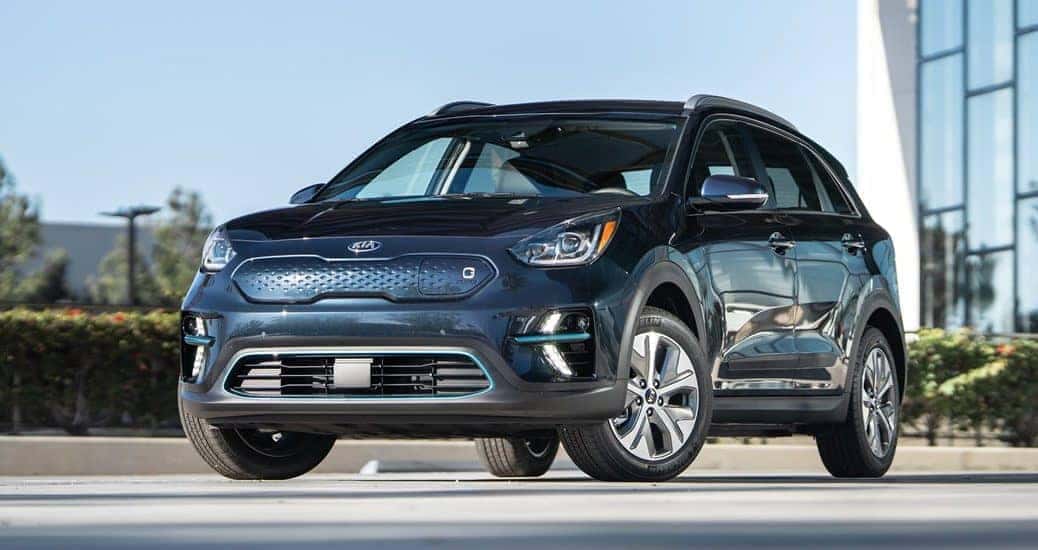 Earlier this year (2020), Kia Motors launched a new business strategy called "Plan S". This Plan S was supposed to help provide the outline of how Kia Motors will go on to become the next all-electric automaker . Announced in 2019, the automaker already has some EV concepts in the making, and recently revealed some new plans to help make electric vehicles more popular . Today, consumers are still holding on to their gasoline engine vehicles, wary about needing to find charging stations, but several automakers are working to make them more widespread on a global level. Kia Motors is also pushing the envelope with the recent donation by Kia Motors America of a 2020 Niro EV to the Massachusetts Institute of Technology (MIT) in an effort to raise awareness and increase adoption of alternative fuel and electric vehicles.
"Donating a Niro EV to MIT, one of the most revered institutions of higher learning in the country will raise the profile of alternative-use vehicles and draw attention to the important role these vehicles will play in the future of mobility…Kia is committed to a sustainable future and has invested $12 billion to develop autonomous and green technologies." – Russell Wager, director, marketing operations, Kia Motors America
The Niro EV donated to MIT will mainly be used by employees and other authorized individuals for university-related purposes, kind of like the golf carts some "privileged" folk are sometimes seen on when going between classes, except probably just on the streets that surround the campus. Some universities can get pretty big, and walking half a mile to class in ten minutes isn't fun. In addition to transportation, the Niro EV will also be used during MIT-sponsored events that will also be used to promote alternative energy or clean energy initiatives. Then, as another way to draw some attention, when not in use, the Kia Niro EV will be parked at MIT's Information Systems and Technology Department in various campus locations to garner more attention for alternative fuel vehicles as a normal part of everyday life.
That's another part of the slow adaptation to EVs. Aside from needing to charge up, anything that seems outside of the norm tends to get ostracized from society, and hybrid cars were the first to shake up the auto industry with plenty of remarks about driving a green car. Today, hybrid vehicles, plug-in hybrid electric vehicles (PHEVs), and electric vehicles are gaining traction, slowly but surely, especially in the U.S. The Kia Niro EV, part of the Niro series that really shook things up, is a perfect choice.
The first Niro to come out was in 2018, and was the world's first hybrid crossover. The sporty looking crossover was so popular, and for a hybrid at that, this was the first vehicle to come from Kia that didn't start out as a vehicle with an internal combustion engine prior to going green. The success was so great that Kia Motors quickly released the Niro Plug-in Hybrid, soon followed by the all-electric Kia Niro EV. A 201-horsepower electric motor sits under the hood, providing a miles-per-gallon equivalent (MPGe) of 123 MPGe in the city, 102 MPGe on the highway, and 112 MPGe combined. The Kia Niro EV has a total driving range of about 239 miles, give or take with regenerative braking. Oh, and the Niro EV is eligible for the full $7,500 tax credit, a sort of "Thank you" from the government for going green.
Kia Motors is determined to become the leader of EVs, and we're looking forward to the new concepts. Want to try out a Kia Niro EV for yourself? Contact us at Miami Lakes Automall about a test drive.
Photo Source/Copyright:
Previous Post 2021 Kia Sorento Wins German Golden Steering Wheel Award Next Post Hyundai and Kia Motors Work with NVIDIA on New AI System