Kia Motors Debuts "Tough Never Quits" with New "Yards Against Homelessness" Initiative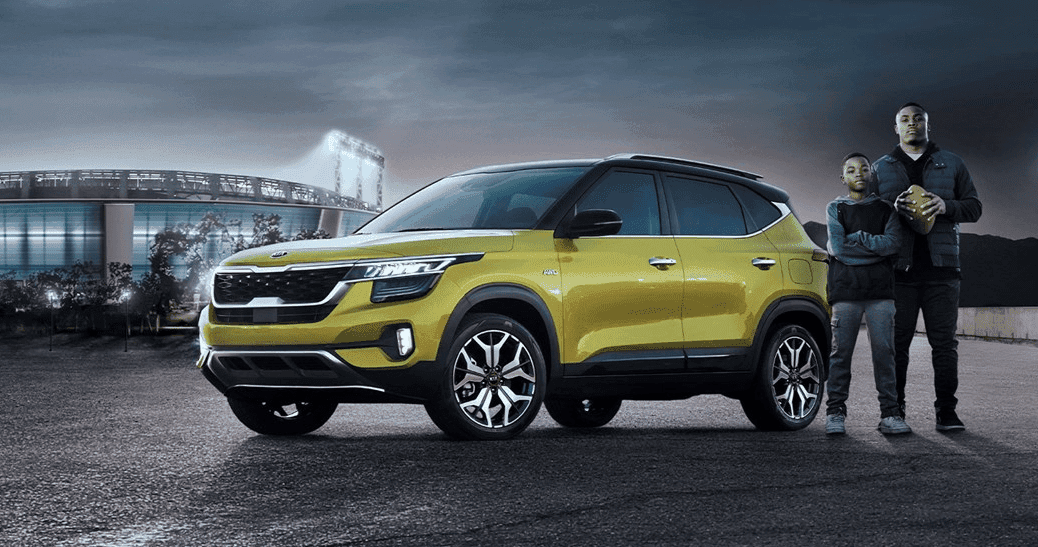 Last year, Kia Motors started the "Great Unknowns" Scholarship and advertised this new foundation during the Super Bowl. Aimed to help impoverished youth so that they may go to college and further their education, Kia Motors is continuing their payback to the community in 2020 with their "Yards Against Homelessness" Initiative. Kia Motors will donate $1,000 for every yard gained during the game to charity partners Covenant House, Positive Tomorrows, and StandUp For Kids. With a new motto, "Give it Everything", Kia Motors is focused on giving back, and is kicking off their new initiative with a heartfelt commercial starring NFL Offensive Rookie Running Back Josh Jacobs of the Las Vegas Raiders.
It's a nice ad. Most people wouldn't know that a rising star in the field was once homeless. Being a current rookie of the team, not much is known about his history aside from his early years, starting his football career in high school with the Titans and then committing to the University of Alabama to play college football. When it came to the 2019 NFL Draft, Oakland Raiders selected Jacobs in the first round. What a way to land on your feet!
The new commercial, "Tough Never Quits", stars Josh Jacobs driving the upcoming Kia Seltos, available for the 2021 model year here in the states. Jacobs is driving around his home state of Oklahoma, reflecting on his past and the tough times he's left behind – homelessness as a young boy. While driving, Jacobs sees another boy running, and in his mind, this boy becomes his younger self. He thinks back, as we all do from time-to-time, and asks, "Sometimes I wonder what I would tell my younger self if I ever saw him?"
Switching back to Jacobs in the car, he's talking as he drives, continuing, "I'd tell him, Josh, it's going to be hard growing up homeless…but you gotta believe in yourself." He's talking to a version of his younger self, now riding with him in the Seltos to a football field. The commercial ends with young Josh Jacobs walking out onto the field and current Josh Jacobs pulling down his helmet, a perfect mirror moment of the past meeting the future. It's also the perfect way to set the stage for the Yards Against Homelessness Initiative.
"An ongoing tenet of Kia's Give It Everything philosophy is to give back in meaningful ways, and we at Kia both admire and identify with Josh's tenacity and determination…The all-new Seltos is a powerful addition to Kia's roster of tough and ready SUVs, and the idea behind 'Tough Never Quits' perfectly encapsulates what both Josh and Kia are all about." – Russell Wager, director, marketing operations, Kia Motors America
Using this as a springboard to also advertise the Kia Motors product line, "Tough Never Quits" is also the centerpiece of a tiered-broadcast and online campaign showcasing the all-new Kia Seltos. The campaign will run on print, digital, social and outdoor advertising platforms. Connecting with the community even further, from January 29th through February 16th, Super Bowl viewers and people throughout the U.S. can help Kia and Josh Jacobs in the fight against youth homelessness by texting HOME to 41444 and making a donation.
How can you do your part? Join the discussion on Miami Lakes Kia social media .
Photo Source/Copyright: Kia Media
Previous Post Pictures of New 2021 Kia Sorento Leaked Next Post 2021 Kia Seltos Offers Great Options at a Great Price