Kia Seltos Coming to America After All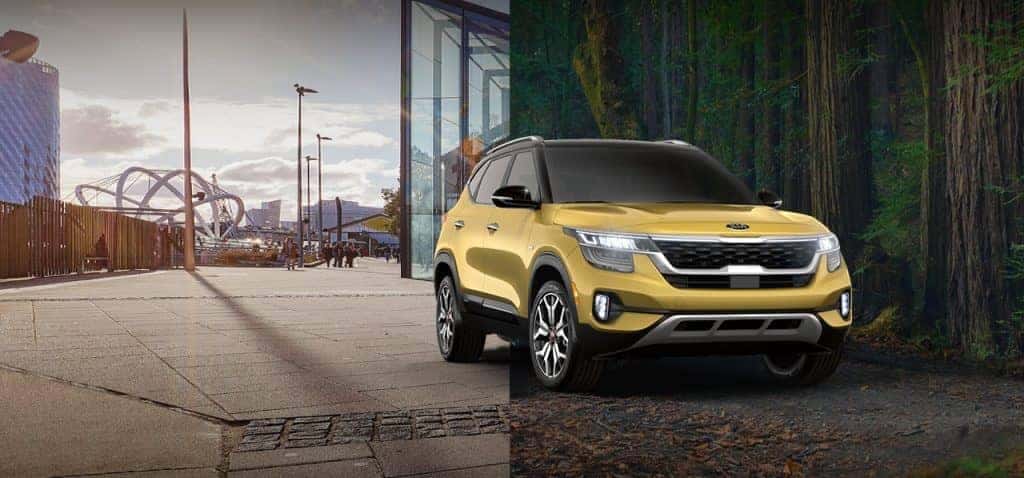 When the 2020 Kia Seltos first made its appearance overseas, it was unclear if the new crossover from Kia would make it to North America . After all, many automakers tend to release vehicles in their home country that are never made available in the North American market, or just not the U.S. There were a lot of interesting configurations and much more potential for the Seltos in the Indian market, and with the already large selection of SUVs and crossovers Kia Motors has in the U.S. market, it didn't seem necessary. Well, after the 2019 LA Auto Show commenced, Kia announced that yes, the Kia Seltos will be added to its growing lineup in the North American market. During the show, we also finally got a look at some of the U.S. specs.
2020 Kia Seltos U.S. Specs
Thankfully when vehicles come stateside, their lineup is trimmed down and configured to what those consumers look for. The 2020 Kia Seltos in the Indian market comes with a number of trims, eight in total, each with another variation depending on the engine choice and transmission. Consumers in America still get plenty of choices, but it's more standardized. The U.S. Kia Seltos will come in five trim levels with two engine options and the choice of a front- or all-wheel drivetrain.
The powertrain choices are of course different, now with a 2.0-liter four-cylinder engine as the standard, able to generate 146 horsepower and 132 lb-ft of torque. Standard on the 2020 Kia Seltos will also be a continuously variable transmission. The torque may seem like a smaller number in comparison with the Indian market Seltos, able to generate 184 lb-ft of torque with a 115-horsepower 1.5-liter diesel engine, but don't fret. A smaller, turbocharged 1.6-liter four-cylinder engine is the next option up on the 2020 Kia Seltos U.S. list of powertrains, and this little turbo can generate up to 175 hp and 195 lb-ft. It's also tied to a dual-clutch transmission.
Although consumers can choose a front- or all-wheel drivetrain, both versions ride on a MacPherson front setup. However, models with front-wheel-drive (FWD) will come with a torsion beam rear axle while all-wheel-drive (AWD) models get a multilink rear suspension. Speaking of what this crossover is riding on, consumers will have the option of 17- an 18-inch alloy wheels depending on the trim level selected. Inside, there seem to be a number of wonderful additions, such as a 10.25-inch touchscreen display, an infotainment system with drive-assistance technologies, and an 8-speaker Bose audio system – a first for Kia Motors. All 2020 Kia Seltos trims will also come with a flexible rear-seat setup that allows rear passengers to recline or fold the rear bench seat flat for added cargo space. It's nothing revolutionary but it's a perfect addition to this small crossover. Advanced safety features like blind-spot collision avoidance, forward collision-avoidance assist, and highway driving assist were mentioned during the initial reveal.
No pricing has been released as of yet, but some suspect the 2020/2021 Kia Seltos could be as affordable as $22,000. The 2020 Kia Seltos ran for about $ 13,577 (plus destination fee) when converted from ?969,000 so it's possible that such a competitive price could be awarded to this new crossover from Kia once it arrives in the states. Stay tuned with Miami Lakes Kia social media about the new Kia Seltos.
Photo Source/Copyright: Kia.com
Previous Post 2020 Kia Telluride Makes it to Finals in 2020 NACTOY Next Post Rendering Artists Share Vision of New Kia Sorento