Kia Lands on U.S. News & World Report 2023 Best SUV Brands List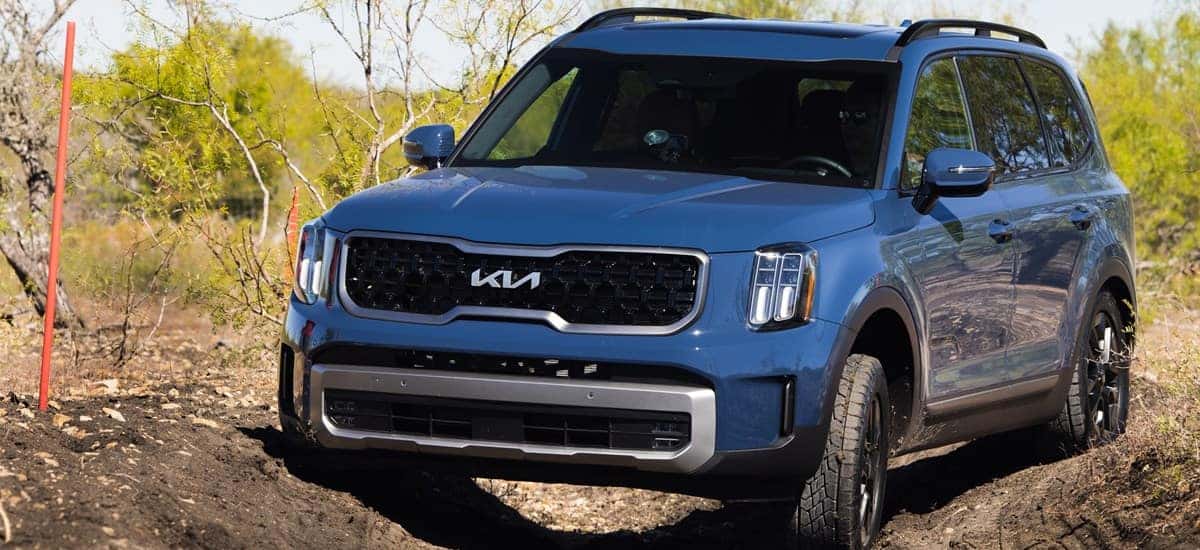 Kia America is doing great these days. With a growing line of all-electric vehicles – EV6, EV9, and the EV5 concept – the brand is also winning plenty of rewards. Currently holding the title of most awarded automaker for the J.D. Power Initial Quality Study (IQS), Kia and its many models win awards all-year-long. The most recent comes from U.S. News & World Report, naming Kia America on the 2023 Best SUV Brands list. 2023 has shined brightly on Kia, with its 2023 lineup winning numerous awards from the publication this year. That's probably why it made the list – the more the merrier, right?
"A top spot in our rankings is a testament to quality, and Kia stands out in some very competitive segments…Kia SUVs such as the family-friendly Telluride, as well as the Sportage Hybrid and EV6, earn ratings that are exceptional within each of their respective classes." – Jim Sharifi, managing editor of U.S. News Best Cars
This year marked the fourth consecutive year that the Kia Telluride was named "Best 3-Row SUV for Families, and it wasn't the only one. The 2023 Kia EV6 also made the list, named the "Best Electric Vehicle for Families" for 2023. Now that's a well-earned award for the first all-electric model by the automaker, and we're sure there are still many more awards to come for the growing battery-electric vehicle (BEV) lineup and SUVs. When it comes to the "Best SUV Brands" for 2023, the annual list looks at a couple of things when judging each vehicle – each most have the highest overall scores in safety, features, predicted reliability ratings, fuel economy ratings, and driving impressions across SUV lineups available on the market today.
If the publication U.S. News & World Report is a little foreign, let's give a quick summary of its history. Ongoing since 1993, the publication has become a global leader in data and information in the following areas: Education, Health, Money, Travel, Cars, and Civics. Covering national and international news in many industries, we tend to pay attention when car are involved. Every year, all the data collected is put together,and lists like the "Best 3-Row SUV for Families" come out. A reflection of what the top automotive critics find important for today's SUVs (especially for families), this list alone picks its winners based on feature availability, passenger and cargo volume, safety, and reliability ratings. So of course Kia would also land on the "Best SUV Brands" for 2023, known for its assortment of safety features on basically every model line the lineup.
Designed for the U.S. market, the Telluride flagship SUV has been a sales success since day one. In its very first release year, publications from all over awarded the Telluride for a number of reasons. Just take a look at all of the safety features the 2023 Kia Telluride offers: Intelligent Speed Limit Assist, Forward Collision Avoidance with Junction Turning, Navigation-based Smart Cruise Control with Curve, Highway Driving Assist 2, Forward Collision Avoidance with Junction Crossing, Lane Change Oncoming, Lane Change Side, and Evasive Steering Assist are all advanced safety features that consumers can find on the majority of the lineup. Forward Collision Warning (FCW), Forward Collision Avoidance Assist with Pedestrian Detection (FCA), High Beam Assist (HBA), Lane Departure Warning (LDW), Lane Keeping Assist (LKA), Blind Spot Collision-Avoidance Assist-Rear (BCA-R), a Blind Spot View Monitor, and more are offered to keep the driver and passengers safe. With a list that long, Kia America definitely earns the title of Best SUV Brand.
Want to find a safe SUV for your family? Find a new Kia SUV at Miami Lakes Automall today.
Photo Source/Copyright: Kia Media