Kia to Introduce Many Charging Stations for Soul EV – Miami Lakes Automall Kia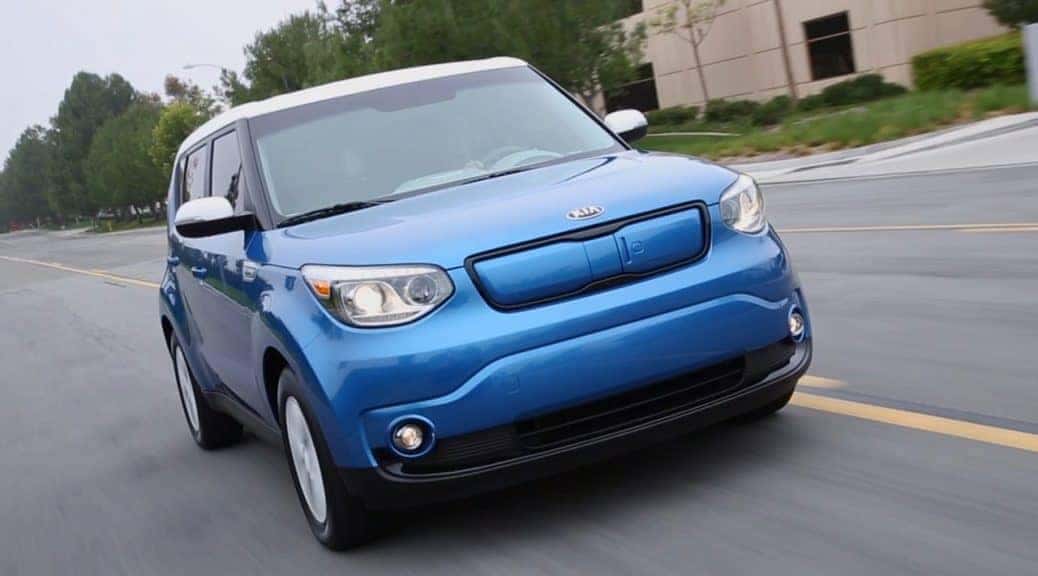 Kia South Miami dealerships have a lot to look forward to in the coming year. Not only will Kia be introducing its first electric vehicle with the Kia Soul EV, but it will also be making a big push to promote it.
Kia brought back its popular hamsters for an advertising campaign for the Soul EV, and now it has announced that
it will also partner with Greenlots and ABB to bring more fast charging stations to California. Greenlots said that East Coast stations will follow.
The partnership will add 17 fast chargers in California, bringing the total in the state to 198.
For now, the stations will only be available at select Kia dealerships in California for use by owners of the 2015 Kia Soul EV. However, many more dealerships will get the charging stations in 2015.
The fast chargers will be able to refill the 27 kwh lithium-ion polymer battery to about 80 percent life in just over a half hour. The fast charging capability will allow Soul EV owners to minimize disruptions to their service and drive further. A fully charged battery has a life of about 80 to 100 miles. EPA estimates say that most drivers travel only about 30 miles a day, so the range suits the needs of most drivers.
Soul EV owners won't be able to use the fast chargers for free. Pricing details haven't been released, but Kia has said that customers can purchase a Kia ChargeUp card to use the EZ-Charge network run by Greenlots. Prices are expected to be released later this month.
Pricing for the Soul EV itself is also expected to be released later this month. Industry officials expect prices to be in the high $20,000s to low $30,000s. However, a federal tax credit is available for $7,500, and state incentives might also be available. Consumers can also count on saving on the cost of gas.
Dealership locations in California will be announced around the time that the Soul EV goes on sale, which will be in the third quarter of this year. It will first go on sale in California, Oregon, Maryland, New Jersey and New York.
At Miami Lakes Kia, one of the top Kia South Miami dealerships, we can't wait to get the new Soul EV in stock, and we'll be eagerly anticipating the announcement of East Coast fast charging stations.
Previous Post Top 3 Reasons to Try the New 2015 Kia Sorento Next Post Why Kia is the Best Choice for Those on a Budget