Kia Forte Ranks Highest During 2022 J.D. Power IQS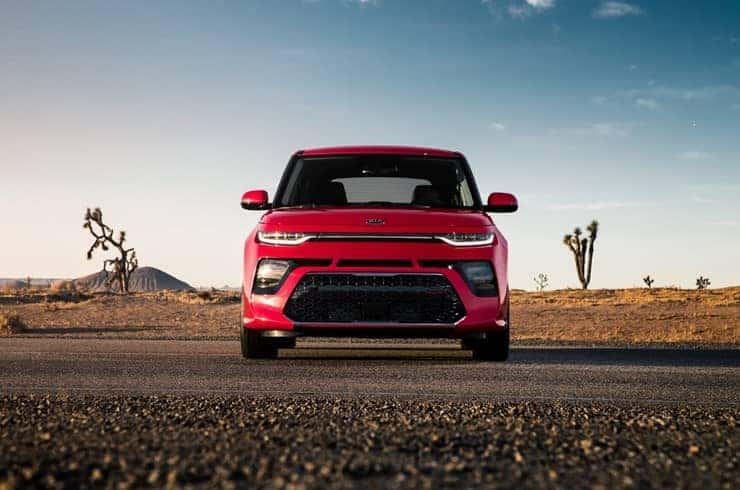 Every year, automotive journalists and publications drive, review, and evaluate the many new vehicles launched into the auto market. Not every consumer knows how to properly do the research about new cars, and with so many choices, a little help from a trusted name in the industry can go a long way. Kelley Blue Book, Cars.com, Edmunds, WardsAuto – all names automakers trust. One of the big power players is J.D. Power & Associates, conducting all sorts of studies throughout the year to rank a vehicle's technology and UX, reliability, resale value, and quality. Recently, the 2022 J.D. Power 2022 Initial Quality Study (IQS) concluded, and Kia Corp landed in many vehicle segments, with the Kia Forte capturing the highest rank for its vehicle segment.
When it comes to J.D. Power studies, the winners aren't just chosen by a group of jurors who have evaluated a handful of vehicles. Instead, the winners are chosen by real consumers. Now in its 36th year, the J.D. IQS followed the same formula. Surveys were sent out to owners and lessees of new model-year vehicles within 90 days of the owner or lessee buying or leasing that vehicle. The first 90 days are a large factor of how well a vehicle can hold up before looking at how well a vehicle retains its initial value – that's another study. For the IQS, J.D. Power received 84,165 survey responses from purchasers and lessees of new 2022 model-year vehicles to find the highest ranking vehicles. Conducted between February through May 2022, each survey was used to rank a vehicle on the following nine vehicle categories: infotainment; features, controls and displays; exterior; driving assistance; interior; powertrain; seats; driving experience; and climate.
Time and again, Kia Corp has ranked highly in J.D. Power studies, especially the IQS. Kia Corp was ranked as the highest brand during the 2020 J.D. Power IQS and won many segment awards during the 2021 J.D. Power IQS . Such success has spurned the automaker into growing past the mass-market vehicles and launch luxury models, like the Kia Carnival MPV . In fact, the Carnival, along with four other vehicles were highly ranked in their respective categories. The Kia Rio took the number two spot in the Small Car segment, the Kia K5 tied for second highest ranking for Midsize Cars, the Kia Telluride ranked second for Midsize SUVs, and the Kia Sportage also ranked second for Compact SUVs. The Kia Forte, an often overlooked Kia vehicle, was ranked highest in the Compact Car category, and for the fourth year-in-a-row. Now that's a high ranking vehicle!
"With so many Kia models ranking first or second in their respective segments, there's no doubt that quality, craftsmanship, and attention to detail are an integral part of every vehicle Kia builds – no matter the segment," – Sean Yoon, president & CEO, Kia North America and Kia America
189 models made it into the final results for high ranking vehicles, but to have so many earn the title from a single automaker is a great sign for Kia and prospective consumers. Want to find your own highly ranked Kia model? Find new Kia vehicles at Miami Lakes Automall any day.
Photo Source/Copyright: Kia
Previous Post HMG and Kia Extend Partnership with Michelin for Next-Gen EV Tire Next Post Record Sales for Kia Sportage in June 2022