Kia, Chrysler and Chevy Models Named on Ward's Best 10 Engines List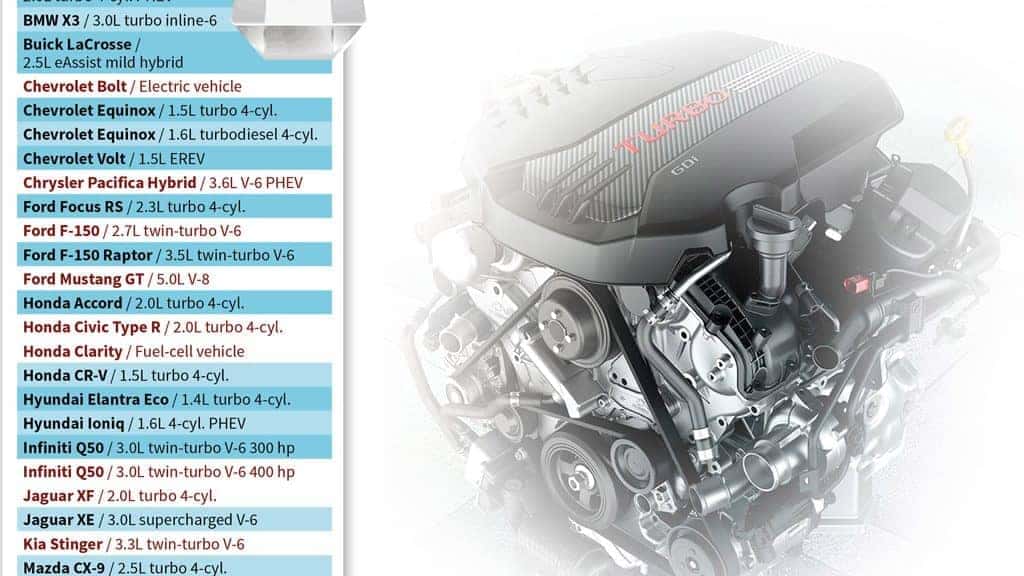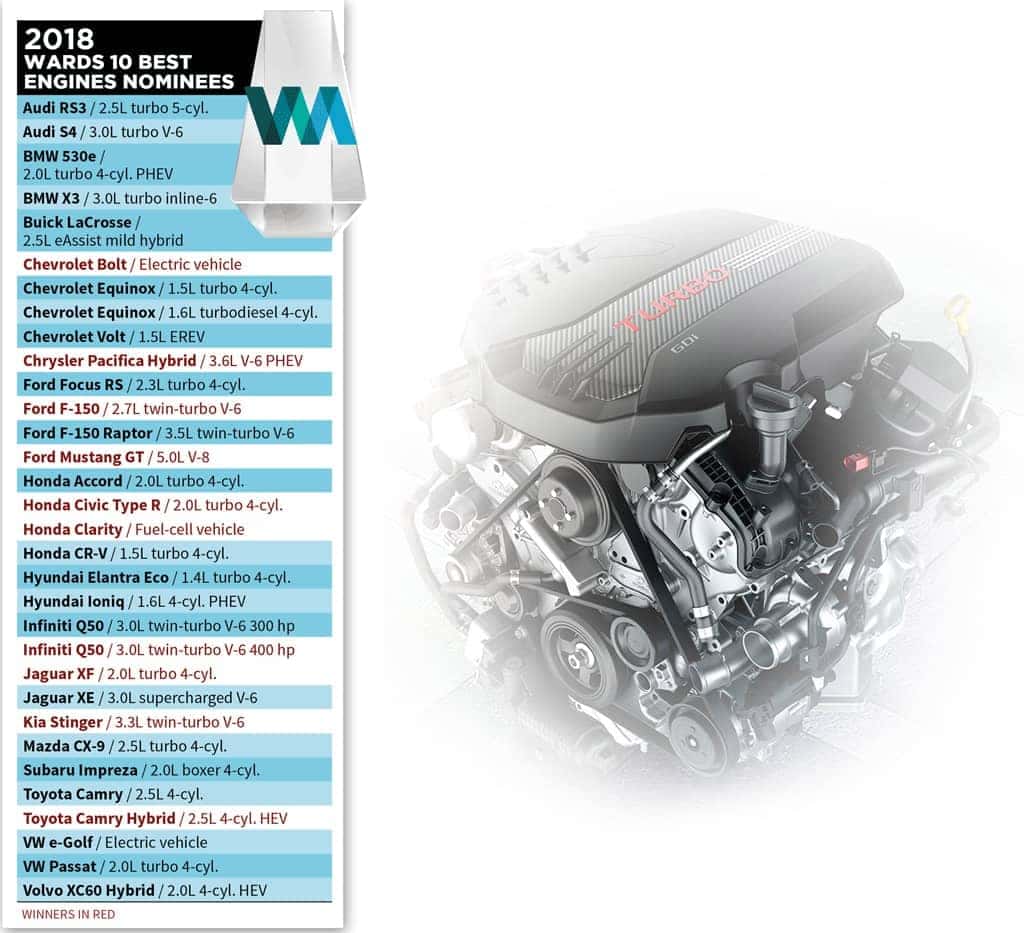 Three brands at Miami Lakes Automall were named on the 2017 Ward's 10 Best Engines list, and we're proud to say the Chevrolet Bolt EV, the Chrysler Pacifica Hybrid, and the Kia Stinger are both on the lot.
Ward's is an American organization that discusses news happening in the auto industry, ranging from the industry itself to notable engines, vehicle interiors, technology, and more. For more than 80 years, Ward's has been covering such news and holds its own awards, in the form of lists, where an auto brand, vehicle, or piece of tech may be named as one of Ward's "10 Best." Every year there's a list for several different categories, and recently, Ward's published its "10 Best Engines" list.
For the "10 Best Engines" list, _ WardsAuto _ editors chose the winners from 32 engines and electric hybrid systems, and the 2018 Chevrolet Bolt EV, 2018 Chrysler Pacifica Hybrid, and the 2018 Kia Stinger were all included on the list.
The 150-kW Electric Propulsion System in the Chevy Bolt EV has not only made it an incredible electric vehicle, but it is also the forefront of their autonomous driving program.
The 3.6-liter DOHC V6 eHybrid engine in the Pacifica Hybrid has made an already great minivan into one of alternative fuel. Although called the Pacifica Hybrid, it's actually a plug-in hybrid, able to charge and run the electric motor independently of the V6 internal combustion engine.
Under the hood of the Kia Stinger is a 3.3L Turbocharged DOHC V6 engine, and it stole the spotlight during the 2017 Detroit Auto Show.
* Just like it says on the list, these vehicles have some award winning engines in their powertrain. Like we said, we have the 2018 Kia Stinger , 2018 Chrysler Pacifica Hybrid, and even the 2018 Chevrolet Bolt EV on the lot. *
* Photo Source/Copyright: Kia.com and WardsAuto.com *
Previous Post New Looks for the 2019 Kia Sorento Next Post 2018 Kia Stinger Awarded Car of the Year by AutoGuide.com