2018 Kia Stinger Awarded Car of the Year by AutoGuide.com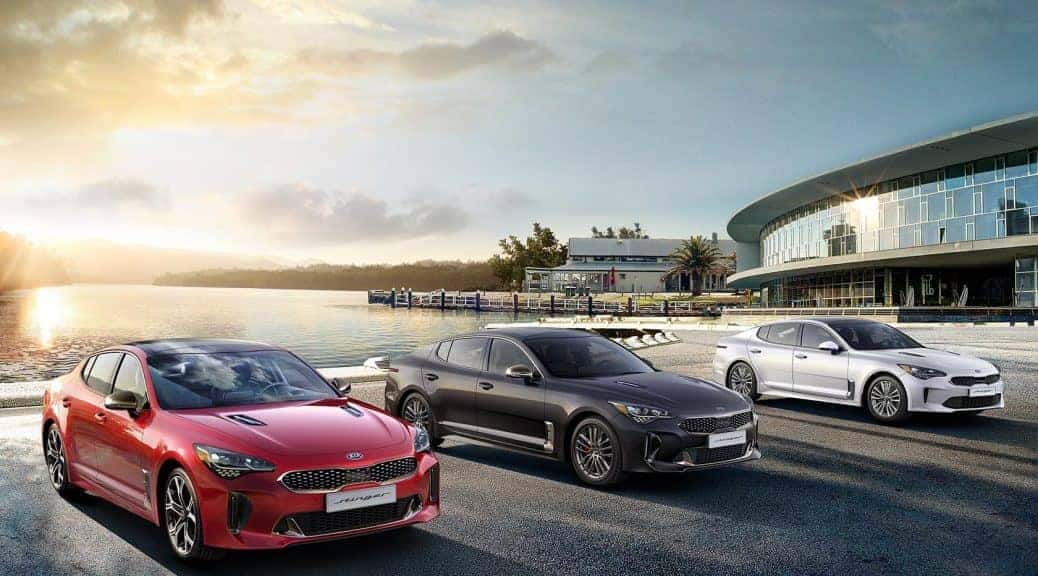 The Kia Stinger is really shaking up the auto industry. Having been recently released, it's getting looks wherever it goes, and it's surprised anyone who gets behind the steering wheel. Recently, AutoGuide tested several vehicles for the AutoGuide.com 2018 Car of the Year Award, and the 2018 Kia Stinger came out on top.
"It's the kind of disruptive car that will send its competitors kind of scrambling to keep up. Once you drive it, it really becomes obvious that this [the Kia Stinger] is something special. And this will change things for Kia as a brand and might even change things for the whole industry". – Jodi Lai, Editor-in-Chief at AutoGuide.com
Wow. Now that's a winning statement for any vehicle, and we're happy to hear it's about the Kia Stinger. Three staff members of AutoGuide got a chance to drive the Stinger, and collectively, they couldn't find anything wrong with it. Maybe it could benefit from more head room in the back, but aside from that, the power it delivers and the storage space it has available, makes it a vehicle set apart from the rest of the industry.
First off, the Kia Stinger doesn't look like any other Kia vehicle. Designed with German styling, it gets looks from passerby wherever it goes, maybe even a couple of photo ops. Second, there are two power choices, the 2.0-liter 4-cylinder and a V6. Either engine is a good choice and will give the vehicle more than acceptable power. Unlike other cars that fall flat, the Stinger is everything Kia said it would be. If looking to really get the car to perform as advertised, the V6 is the one you want to really bring out the personality of the Stinger.
The interior of the Stinger is rich in materials, feels roomy in the front, and the tech is very user-friendly. Unlike other vehicles where the infotainment system is a puzzle, the Kia Stinger's UVO eServices setup is very intuitive. Those who have driven it like it so much that AutoGuide.com readers agreed that the Kia Stinger was the winner for 2018, nabbing the 2018 Kia Stinger the 2018 AutoGuide.com Reader's Choice Car of the Year Award. It's not just the staff, it's also the consumer that wholeheartedly agrees that this is the new standard for sports cars.
* Kia can compete with the best and clearly rose to the top of AutoGuide's 2018 Car of the Year Awards this year. Is there really anything else that needs to be said? Hop on over to Miami Lakes Automall, and get there fast. We've been selling and leasing 2018 Kia Stinger trims as soon as we get them. It's that popular. *
* Photo Source/Copyright: Kia.com *
Previous Post Kia, Chrysler, and Chevy Models Named on Ward's Best 10 Engines List Next Post Kia Niro Plug-in Hybrid Added to the Lineup