Four Kia Models Land on Cars.com 2023 Best Value New Cars Report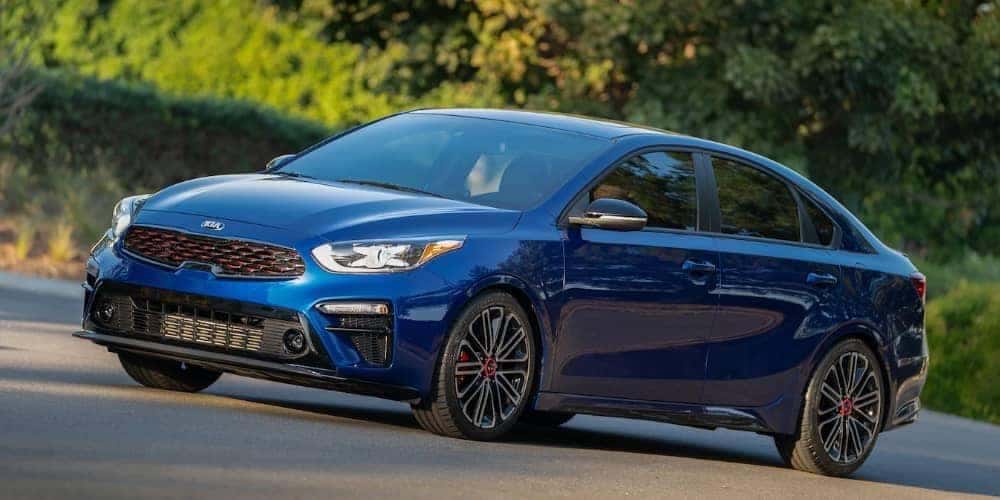 Every new year feels like the perfect time to make a change for the better. Whether a resolution to stay away from fast food, or buying a new car, change is good. With many consumers entering the market for a new vehicle, a poke in the right direction is always nice. With the many automotive sources online and in print that publish car reviews, "Best of" lists, and have award competitions, consumers have more information than ever to make an informed decision on the best car for them. Recently, Cars.com concluded its Cars.com's 2023 Best Value New Cars report, and continuing its already burning success when it comes to awards and lists, Kia took five of the 34 spots listed in the report.
"We expect affordability to be top of mind for consumers in 2023. Finding affordable vehicles that still offer impressive technology and safety features can be challenging for car shoppers…Cars.com's 2023 Best Value New Cars report will help shoppers find a quality vehicle within their budget including five options in small SUVs, sedans and plug-in hybrids from Kia." Jane Ulitskaya, Cars.com Editor
Before we get to the winners, what makes a vehicle a Best Value Finalist? Good question. As the technologies offered and those desired by consumers change every year, the auto market is catching up, and many must-have features tend to make the list for vehicles available today. These vary widely across a population of shoppers, each with their own wants and needs, but collectively, everyone wants some form of car connectivity and safety and driver-assist features. With the introduction of infotainment systems and virtual assistants, Apple CarPlay and Google Android Auto have become vehicle standards for many automakers in 2023, including advanced safety features, including a blind spot monitor, a forward-collision warning system with automatic emergency braking and pedestrian detection, and lane departure warning. That last one feels like it's already starting to die out – no one drives in a perfectly straight line, and a chime every time a driver gets even a little close to the dotted line gets annoying quickly.
Every car segment has a median price that is expected for its respective class, and Cars.com found the numbers start as low as $26k for passenger cars, $34k for small SUVs, $43k for small pickup trucks, and $60k for battery-electric vehicles (BEVs) and plug-in hybrid electric vehicles )PHEVs). The price of a vehicle is also taken into consideration the total cost of ownership. Following the upfront cost of a new vehicle, there are other factors to consider that will add to its overall cost in the long run. These include fuel efficiency, maintenance costs, and warranty coverage. EVs and PHEV shined this year thanks to the benefits of lower annual operating costs with less mechanical parts to cost issues, potential tax credits up to $7500 for select models, and let's not forget about the complimentary EV charging set up by Kia America and Electrify America in the past.
Now, the five Kia models that earned a spot on the list that highlights award-winning vehicles at an incredible value. In the cars segment, the 2023 Kia Rio S (with the technology package) is at the top of the list, with the 2023 Kia Forte LXS (with the technology package) in 4th place. Is it any surprise that the Kia Seltos made it to the small SUV list (third place)? For EVS and PHEVs, the 2023 Kia Niro Plug-in Hybrid EX (4th) and 2023 Kia Sportage Plug-in Hybrid X-Line (8th) were named. Want to find one of the most affordable new-car models by Kia? Find new Kia models at Miami Lakes Automall .
Photo Source/Copyright: Kia
Previous Post Kia America Donates $100,000 Towards Tornado Disaster Relief in Georgia Next Post Kia Wins Three Categories During Cars.com Best Cars of 2023 Competition