EV Vehicles Continue to Get More Charging Incentives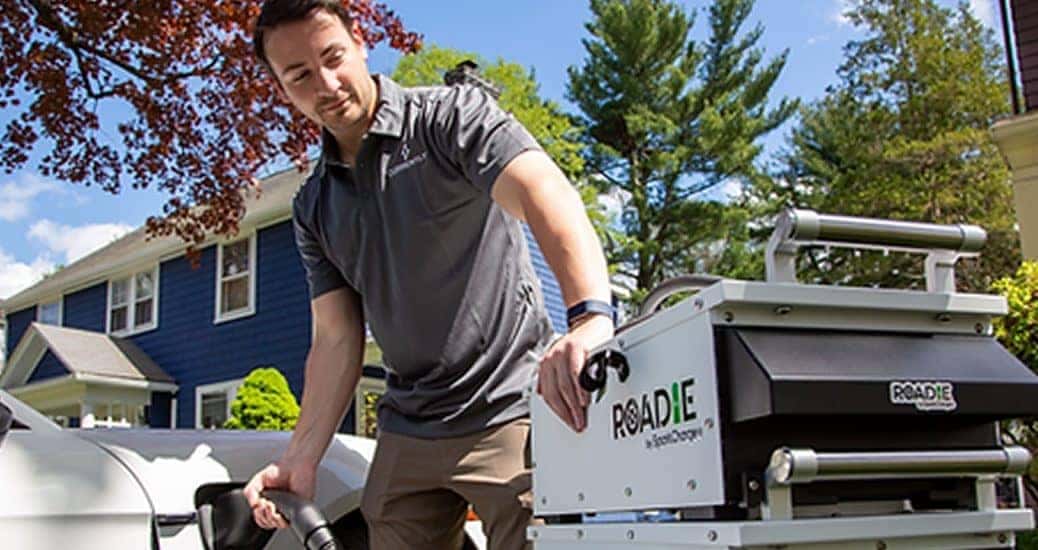 Now that the auto market is making the shift towards electric vehicles (EVs), many companies are starting to find ways to give consumers that extra push to go green. One of the major reasons many consumers were fearful of getting an all-electric vehicle, or even a plug-in hybrid electric vehicle (PHEV), was because electric charging stations seemed far and few in-between. Most charging stations were found within a shopping plaza or maybe a parking garage out of the way. Thanks to a new nationwide EV charging infrastructure bill signed in 2021, electric charging stations are going to start popping up all around America, and that should make it easier for consumers to make the switch. For those that don't want to hunt down an EV charging station in the meantime, there's always mobile charging delivery service Currently had a partnership with Kia America , and now with SparkCharge.
Kia America has been offering consumers huge incentives to make the change and go electric. In March 2022, Kia America partnered with Currently to offer Kia EV owners more convenience when charging up with a new subscription package – Currently technicians would travel to and charge up consumer vehicles up to three times every week for two months. With the convenience of the Currently App, all Kia EV owners needed to do was sign up, and they could set a time and location for a technician to come charge up their EV, virtually anywhere. It's a really nifty service, and especially helpful for keeping an EV charged at home or when out and about. It's all thanks to the Roadie charging system.
Never heard of Roadie? Making it big on ABC's Shark Tank during season 12, Roadie got billionaire shark Mark Cuban to invest in its product. With appropriate funding, SparkCharge became notorious with Roadie and has been working to implement its mobile EV charging strategy nationwide. A mobile charging system that doesn't rely on the proper infrastructure to provide DC fast charging capability, the EV charging delivery service has been steadily growing in popularity. At the moment, EV drivers only in Dallas, Los Angeles, San Francisco, and San Jose can take advantage of the deal with SparkCharge to receive a complimentary charge up to 80-percent or 100 miles of range. To find out if a consumer's EV is eligible, they can check at currently.app/team-4.
Kia America has been involved with Currently and other charging networks to give consumers more incentive to purchase a new EV model, especially the Kia EV6. In February, Kia America partnered with Electrify America to offer Kia EV6 owners 1,000 kilowatt-hours (kWh), free of charge, at any Electrify America station across the U.S. The largest DC charging network in the country, it shouldn't be a problem for consumers to find an Electrify America charging station. The Kia EV6 can a 10-80 percent charge (up to 217 miles range) in less than 18 minutes, and that means Kia EV6 owners can make use of the sweet deal with Electrify America to earn 3500 – 4000 miles of travel without spending a dime. Going electric is the new way to save money when buying a new vehicle, especially with the eligible $7,500 federal vehicle tax credit that the IRS gives EV owners for the same tax year that they purchase the vehicle. Looking to go green and enjoy the savings of an all-electric vehicle? Find your new EV at Miami Lakes Automall .
Photo Source/Copyright: Currently
Previous Post HMG and Kia Launch Second Half of ZER01NE Accelerator Program Next Post HMG and Kia Supernal Unveil eVOTL Aircraft