The 2015 Jeep Grand Cherokee SRT | Jeep Dealer in Miami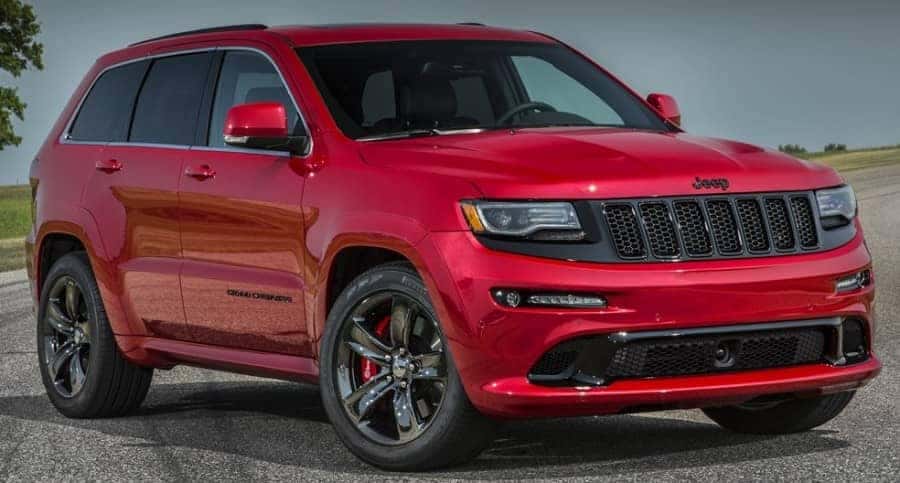 The Jeep Grand Cherokee SRT is the most powerful model available at your local Jeep dealer in Miami . It combines intense performance with swagger and luxury.
For 2015, it has received a few updates to enhance its capabilities and give it even more refinement. Check out what's new for this year's model.
Even More Power
The Grand Cherokee SRT has always been a robust vehicle with the muscle and stamina to take on just about any challenge you can think of.
This year, it gets a further boost from a tuning of its 6.4-liter HEMI V8, bringing it up to 475 horsepower and 470 lb-ft of torque. The engine is paired with an incredibly efficient 8-speed automatic transmission.
What does that mean in terms of capability? Behind the wheel of the SRT, you can hit 60 miles per hour in just 4.8 seconds. Though it might sport a heavy duty build, it can certainly move.
A quarter mile flies by in just over 13 seconds, and you can push the speedometer all the way up to 160 mph.
This beefed up version of the Grand Cherokee is also no slouch when it comes to handling. It's extremely responsive, and drivers can tailor that aspect of the experience with Jeep's Selec-Trac system.
And for all its speed, the SRT offers its handler plenty of control, coming to a complete stop from 60 mph in just 116 feet.
Quieter Ride
With the addition of active-noise canceling technology, Jeep has made the Grand Cherokee SRT's luxurious cabin even more relaxing.
The speakers limit environmental noise so you can enjoy the silence or take advantage of the crisp audio and jam out.
Special Edition
The 2015 Grand Cherokee SRT is being offered with a "Red Vapor" special edition package. It comes in a Redline Red Pearl, Brilliant Black Crystal, or Bright White finish.
The package adds $3995 to the SRT's base price, and it includes perks like 20-inch 5-spoke wheels and specialty badges and grille inserts.
2015 presents a great opportunity for buyers because this year's Grand Cherokee SRT's base price is almost exactly the same as last year's, but the model seen great enhancements.
Previous Post Why People Love the CJ-8 Scrambler Next Post 2015 Jeep Renegade vs. 2015 Chevrolet Trax