Why People Love the CJ-8 Scrambler | Jeep in Miami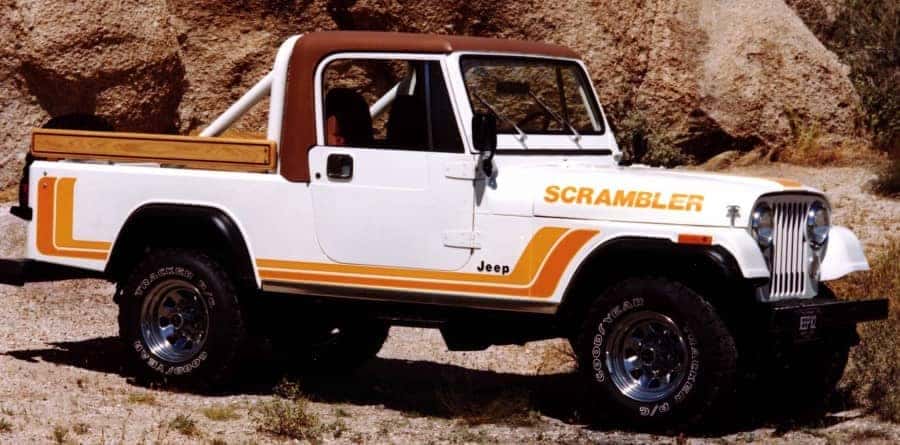 Though you won't find it at a Jeep in Miami these days, the Jeep CJ-8 Scrambler remains an American favorite. President Reagan even owned one.
Introduced in '81, the CJ-8 remained in production for only five years, making it a pretty rare find now. The Scrambler part of the name comes from a popular package that Jeep offered to enhance the CJ-8's exterior. It included unique wheels and graphics.
The CJ-8's capabilities and unique pickup design made it a stand-out model, but only after the fact. At the time it was sold, consumers weren't quite sure what to make of the it.
A number of units were purchased by the U.S. Postal Service, and overall, the model saw modest sales. It wasn't until after its retirement that people started to recognize its handiness.
So why are people so drawn to the CJ-8 now? Here are a few things that make this particular model a special kind of Jeep.
It's an Art
Parts for the CJ-8 remained readily available long after the end of its production run because most of them were interchangeable with other CJ models.
Due to its size and layout, people also found the CJ-8 extremely fun to modify. With its unusual design, the model offers a lot of different possibilities.
And even for those who want to go the more traditional route, restoring CJ-8s has also become a popular pastime.
Since only a limited number of units were made and the model has become so well-known, many people love to bring CJ-8s back to their original glory.
Great Ride
The longer wheelbase of the Scrambler gave it excellent balance, providing a steady stance and smooth ride feel.
And once drivers had experienced how well the CJ-8 performed, they couldn't help but also fall in love with all the extra space it offered in back.
Its capabilities and convenience have charmed many, and they play a big role in why the CJ-8 is still considered such a gem today.
President Approved
A sky blue CJ-8 Scrambler was one of Reagan's favorite vehicles. His wife gave it to him as a present, and it was heavily relied upon at their California ranch.
Reagan and his secret service agents used it to move around the extensive property, and it is even said that several dignitaries had the honor of riding in it.
You can still see the presidential Scrambler at the Reagan Ranch Center in Santa Barbara, where it's on display.
Previous Post The Next Gen Jeep Wrangler Will Be an 8-Speed Next Post What's New for the Jeep Grand Cherokee SRT in 2015?