The 2022 Jeep Wagoneer Takes its Talent to the 39th Atlanta International Auto Show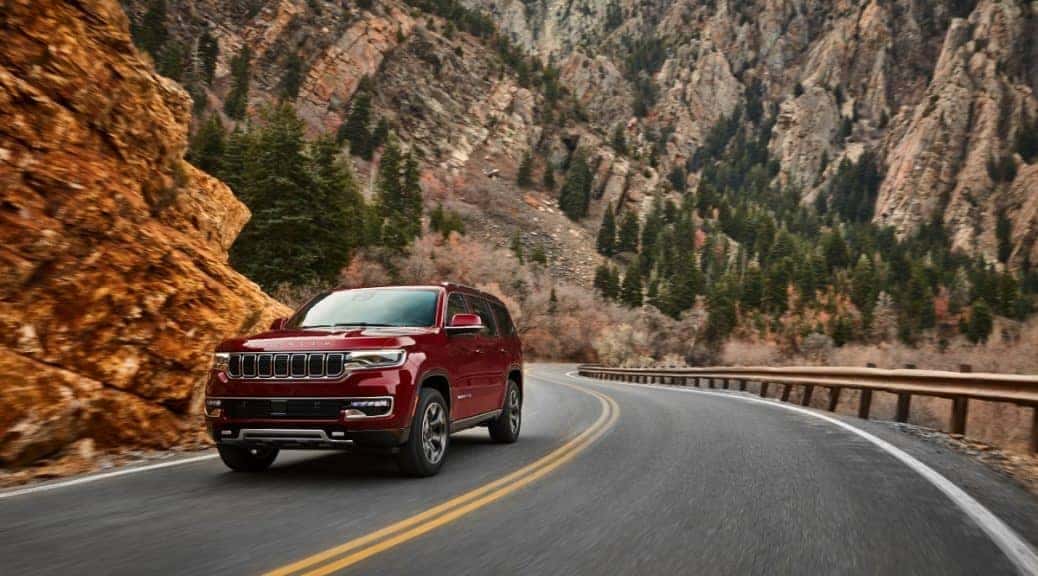 With vaccinations on the rise, it looks like the U.S. may be well on its way to putting the Coronavirus pandemic in the rearview mirror. Life is slowly returning to normal, with previously-canceled activities and entertainment making a comeback. Included in the ongoing comebacks are auto shows. Remember those? It turns out that the 39th Atlanta International Auto Show kicks off on April 14 (2021) at the Georgia World Congress Center and Jeep will be making its presence known with its hotly-anticipated 2022 Jeep Wagoneer model.
Initially unveiled by Jeep in March of 2021, the Wagoneer lineup includes the regular and extra-plush (i.e. top-tier luxury) Grand Wagoneer. For comparison, an alternative to the Wagoneer would be a Chevy Tahoe or Ford Expedition, while the Grand Wagoneer is destined to face off against the Cadillac Escalade and Lincoln Navigator. Yes, it's up to par — the Wagoneer sub-brand from Jeep has enough luxury to revolutionize its segment.
Performance is yet another area in which the all-new Wagoneer is expected to shine given the 5.7-liter V8 (392 horsepower and 404 lb-ft of torque) that rests under its hood, while the Grand Wagoneer is powered by an even larger 6.4-liter V8 with 471 horsepower and 455 lb-ft of torque. As the official photos show, the cabin of the Wagoneer models takes luxury up a notch with a standard digital instrument cluster, a second screen for infotainment, and an additional available third screen that displays climate settings. Buyers can splurge and go all the way with a fourth screen for the front passenger.
Both the 2022 Wagoneer and Grand Wagoneer go on sale this summer (2021). The Wagoneer has a starting MSRP of $57,995, while the Grand Wagoneer starts at $86,995. Figures exclude the destination fee. Production is currently underway at Stellantis' Warren Truck Assembly Plant in Michigan. Jeep is also counting on the Atlanta Auto Show to showcase its new three-row variant of its classic Jeep Grand Cherokee model — the 2021 Jeep Grand Cherokee L. As for the standard two-row Grand Cherokee, the automaker is expected to debut the model later this year (2021).
In the meantime, explore everything the Jeep lineup has to currently offer here atMiami Lakes Automall. Check out the all-new 2020 Jeep Gladiator , or the most-awarded SUV ever, the Grand Cherokee , at Miami Lakes Jeep. Follow Miami Lakes Jeep on social media for the latest Jeep news and offers, and be the first to know when the production variant of the Wagoneer is finally unveiled.
Photo Source/Copyright: Jeep
Previous Post Jeep Forges its Green Path Forward Next Post Jeep Grand Cherokee L vs Wagoneer: Which One's Right for You?