Stop Sleeping on the 2023 Jeep Gladiator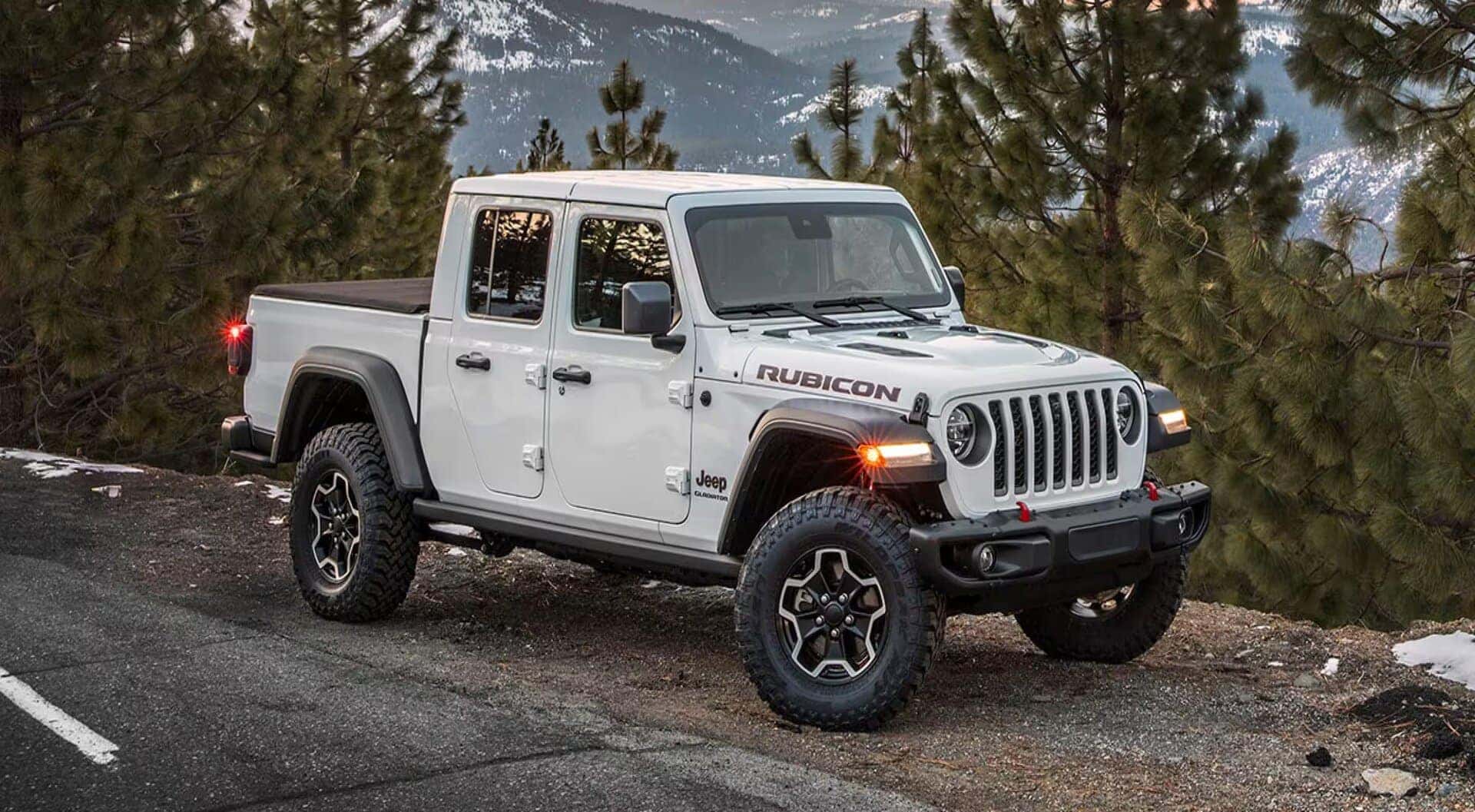 The Jeep family isn't known for impeccable fuel efficiency, but surprise, surprise, the 2023 Jeep Gladiator midsize pickup offers the best gas mileage in its class. 
So What's the Mileage for a 2023 Jeep Gladiator? 
For the 2023 model year, the Gladiator offers two engine options. According to the EPA, the 3.0-liter turbodiesel V6 engine can get up to 22 mpg in the city and up to 28 mpg on the highway. Meanwhile, the 3.6-liter V6 engine can reach an estimated 16 mpg in the city and up to 23 mpg on the highway. The 3.0-liter engine is the more fuel-efficient option for saving money on gas.
Which Engine is Optimal? 
Inside a standard Gladiator Sport trim is the 3.6-liter V6 engine, which boasts an impressive 285 horsepower and 260 lb-ft of torque. What's particularly great about this engine is that it can be paired with the available six-speed manual transmission, giving enthusiasts more control over their driving experience. Whether tackling rugged terrain or cruising around town, the Jeep Gladiator is born-ready. 
The Gladiator is quite the powerhouse with its gas-powered engine, towing up to 7,700 lbs, and the best-in-class gas towing capacity. Plus, it can carry a payload of up to 1,710 lbs, making it a versatile option for all kinds of tasks. However, if enthusiasts opt for the 3.0-liter EcoDiesel V6 engine, even more power awaits, with 260 horsepower and 442 lb-ft of torque. The V6 engine can be helpful when towing heavy loads or navigating rough terrain. Furthermore, the diesel engine can tow up to 6,500 lbs while still carrying a payload of up to 1,710 lbs.
What to Expect for the 2024 Model Year
The 2024 Jeep Gladiator may undergo a mid-cycle refresh, similar to the forthcoming Wrangler SUV. If this happens, the automaker may update its standard and optional engines. Some sources say the automaker may discontinue EcoDiesel since it already confronted discontinuation inside the Ram 1500 and the Jeep Wrangler.
If the diesel engine is indeed discontinued in the Gladiator, a hybrid setup might replace it. According to some reports, the Gladiator 4xe might get an EPA-estimated 49 MPGe and an all-electric range of 24 mpg, similar to the Wrangler 4xe. A hybrid engine could make the Gladiator even more fuel-efficient than it already is. Every Jeep will deliver a hybrid spin-off by 2025, so if there is no Gladiator 4xe by 2024, it's on its way down. 
Come Test Drive your Jeep Gladiator 
There's a Jeep Gladiator custom-made for your adventure here at Miami Lakes Automall. Here at Miami Lakes Automall, we have all buying, trading, and leasing options to meet your purchasing needs. Our new vehicle inventory or certified pre-owned vehicles speaks to the volume Miami Lakes Automall holds to fit your desires. However, if you already have a beautiful baby needing some fine-tuning, you've come to the right place, and our service department is unmatched. Our service experts at Miami Lakes Automall are warmer than a fresh cup of coffee. Miami Lakes Automall has been here since 1982. So please stop by today to drive the car of your dreams. 
Photo Source/Copyright: Jeep