Retractable Roofs – From Stadiums to Minivans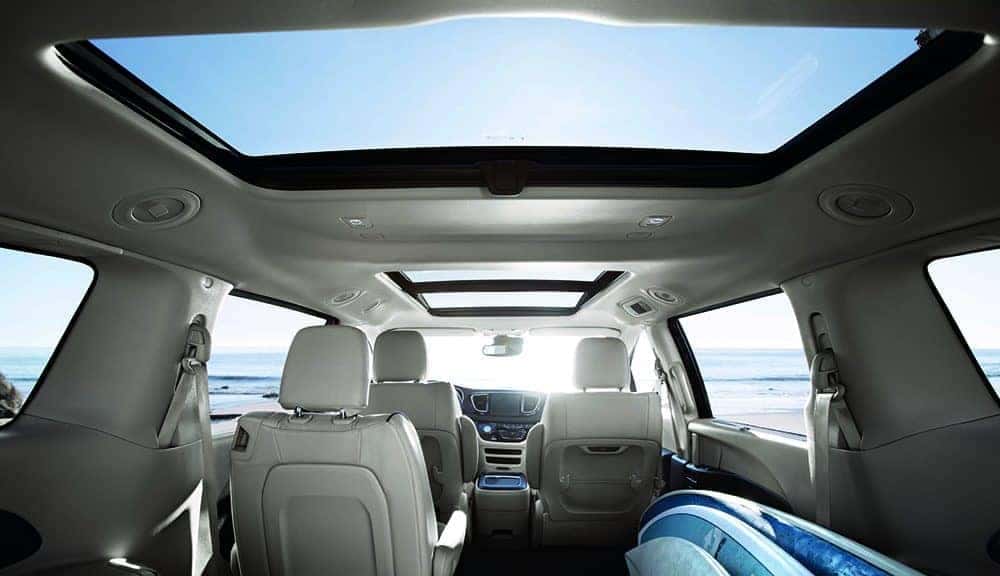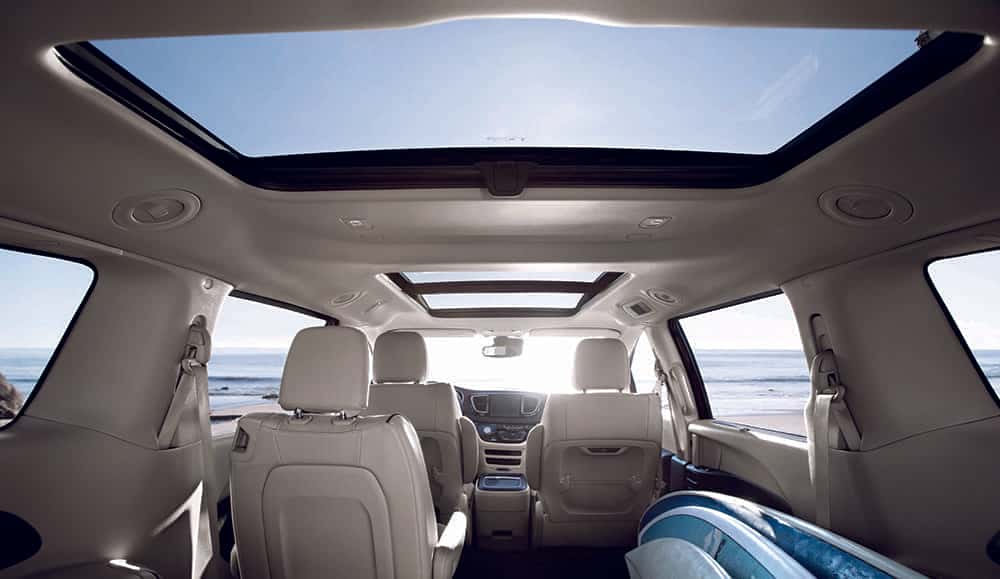 It's football season and we can't help but admire all of the stadiums that have retractable roofs — it's got to be one of the best stadium amenities. When the weather is nice, it's great to be able to open up the stadium and let the sun light the game and tan your face, but when the weather is not nice, open stadiums are total bummers. Snow, rain, cold temps can make long football games unbearable.
The same enjoyment of retractable roofs also applies to vehicles, too. There's nothing better than cruising around with an open top on your vehicle, especially on all of those perfect weather days in the winter and spring in South Florida, but of course, having a vehicle with no roof would be a miserable, and that's why vehicles with retractable roofs, like the Chrysler Pacifica, Jeep Grand Cherokee and Jeep Wrangler, are so much fun to own and drive.
To make sure families could have just as much fun as people that own small convertible coupes, Chrysler gave their new minivan, the Chrysler Pacifica , a huge retractable roof so everyone can enjoy the breeze. The glass panels extend to the third row seats and the roof can retract back to the second row.
The Jeep Wrangler/ Wrangler Unlimited are the ultimate vehicle for people who love to feel the breeze when driving around town. All Wrangler/ Wrangler Unlimited models have either a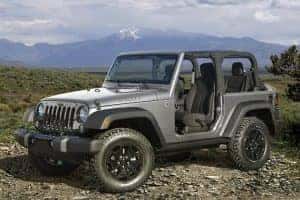 removable hardtop or soft-top and when it is not on the vehicle, it is so open. To make it feel even more airy, drivers can also remove the doors and some of the windows, too!
Similar to the Pacifica's retractable roof is the dual-pane retractable sunroof on the Jeep Grand Cherokee . When open, front and back seat passengers feel like they are riding around in a spacious and comfortable convertible.
* Want to check out one of those models and experience the enjoyment of driving in the open-air for yourself? Come by Miami Lakes Automall and check out all of our Jeep and Chrysler inventory. You can also view all of our inventory online here . *
Previous Post Spied 2018 Jeep Wrangler JL – What's Different? Next Post Is your Jeep Wrangler Tailgate Ready?