All New 2017 Jeep Compass v. Previous Jeep Compass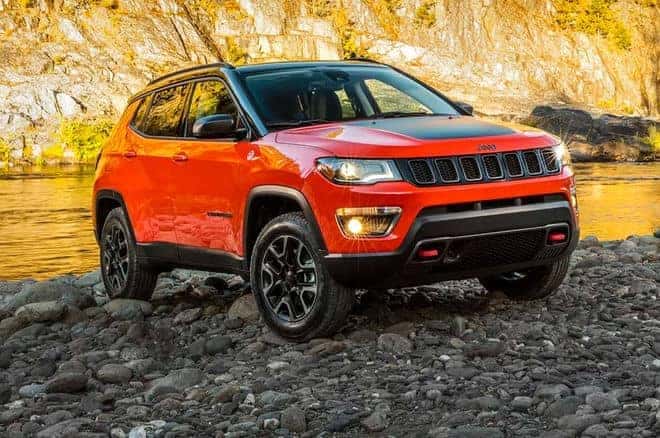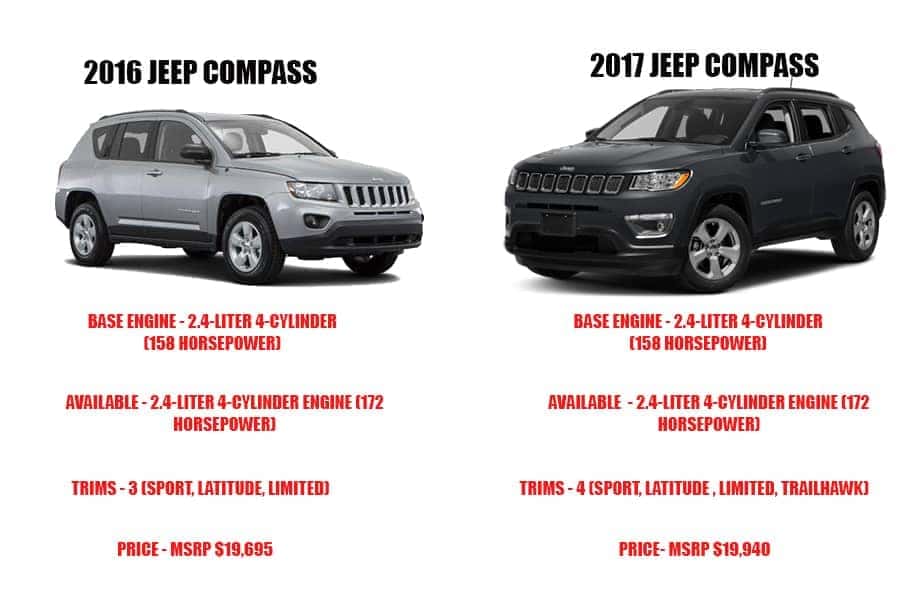 Have you seen the all new 2017 Jeep Compass, yet? It is VERY different than all previous model years. Basically the only thing that didn't change is affordability and engine options. Check out how the Jeep Compass has grown!
The two biggest changes to the previous generation and the all-new generation that debuted this year are huge (complete makeover and new Trailhawk trim). We love the previous generations, but there is no doubt the body style needed an update because the vehicle had barely changed since it was first introduced in 2007. With that being said, Jeep took the Compass and stretched out the body style making it longer, sleeker and more rounded as opposed to the previous years boxy style. The Jeep is still just as rugged and tough and every change made to the 2017 model was a great one.
The addition of the Trailhawk trim is huge for the Jeep Compass. In the past the Compass has been an awesome street vehicle, but didn't have to off-road capability of other Jeep models. That is no longer the case. The Trailhawk trim is very similar to the Renegade Trailhawk .
Jeep Compass Trailhawk
All Trailhawk trims are Trail Rated which means they come equipped to handle the off-road. Some unique off-road features of the Compass Trailhawk include tow hooks (two in the front and one in the rear), larger all-terrain wheels, 17-inch wheels and it comes standard with the stronger engine option. The Compass Trailhawk comes with Jeeps selec-terrain system which allows the driver to choose between driving modes including snow, mud, rock, sand and auto and comes with hill descent control.
Interested in the new Jeep Compass? Check it out the selection of Jeep Compass models and all Jeep models at Miami Lakes Jeep online here .
Previous Post There Are Four Jeep Trailhawk Models – Which is for You? Next Post Juventus Coming to Miami and David Trezeguet Coming to Miami Lakes Jeep