Miami Lakes Automall – Home to Seven Brands and a Rare Owl?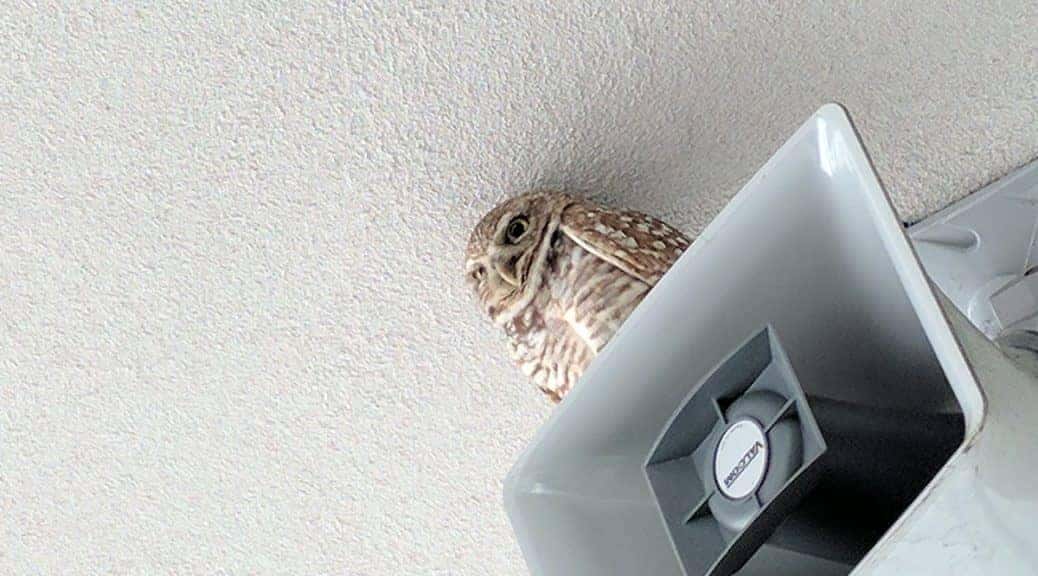 With seven car brands at one location, Miami Lakes Automall is popular among all types of car shoppers Whether you are looking for a sports car, SUV, or truck, Miami Lakes Automall has something for you, but a couple weeks ago, we discovered shoppers aren't the only people that love our store. We were lucky enough to be the home of a wise and rare animal, a burrowing owl.
A burrowing owl is a small owl with long legs that is generally found in grasslands or any other type of open and dry area, not Miami Lakes. So once we found out that he was a burrowing owl we realized this guy needed to find a new home. After a few days, Victor Mayoli, Director of Operations at Miami Lakes Automall began to get concerned and called animal control to come out and take a look.
To our surprise Animal Planet, the television channel dedicated to television programming about animals, came with animal control to collect footage of the rare animal. According to Animal Planet and the animal control group, Victor and Miami Lakes did the right thing by calling them.
Unfortunately, animal control wasn't able to catch the owl, however the owl did fly away and we hope it has found a better home in his natural habitat.
* If you want to take after the wise owl and check out our awesome inventory at Miami Lakes Automall you can do so here . *
Previous Post New Jeep Wrangler/ Wrangler Unlimited Trims: Chief, Smoky Mountain and Big Bear Next Post Ready to Shred? Get in the Jeep Wrangler and Go