Jeep Wrangler Wins Another Best Value Award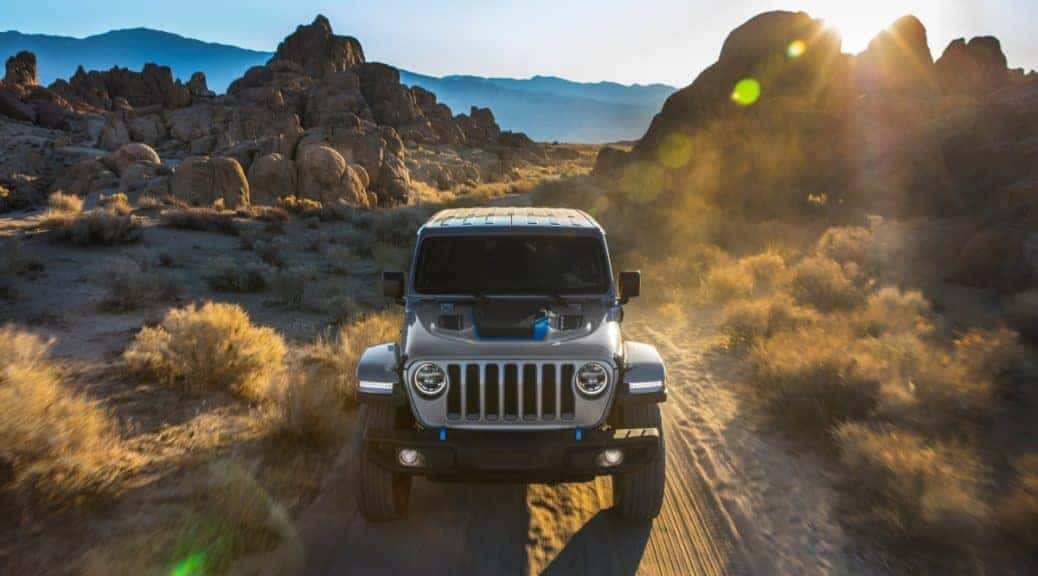 Although not a domestic recognition, the Jeep Wrangler continues to rack up accolades — the latest? The Jeep Wrangler was recognized by Vincentric with the Best Value in Canada award for the Compact SUV/Crossover segment. Vincentric is a U.S.-based company with more than a decade of automotive industry data experience under its belt. This marks the tenth consecutive year of its Best in Value Canada awards, with three of those going directly to the Jeep Wrangler. Vincentric picks its winners by scrutinizing vehicle data by segment, examining data ranging from insurance and repair costs to consumption costs, regular maintenance, and depreciation.
"Wrangler is an absolutely iconic vehicle and the best-selling Jeep model in Canada. Along with being the most capable and recognized vehicle in the world, Wrangler's success can also be attributed to its strong retained value and low cost of operation. Those are major factors in Canadians' vehicle buying decisions, which this Vincentric award highlights for a third time," said David Buckingham, President, and CEO, FCA Canada.
2021 Jeep Wrangler
80 years of 4×4 experience are no joke and the Jeep Wrangler is not only iconic but also world-renowned for its unmatched off-road capability. Standard features that help the Jeep Wrangler stand out to include its body-on-frame design, solid axles, electronic lockers, front and rear five-link suspension system, as well as the fact that it remains one of the few SUVs on the market with an available six-speed manual transmission. Technology features such as Apple CarPlay, Google Android Auto, as well as advanced safety features like Blind-Spot Monitoring, Rear Cross Path Detection, Adaptive Cruise Control, and Forward Collision Warning-Plus all work in tandem to further the model's appeal.
Powertrain options on the 2021 Jeep Wrangler include a standard 3.6-liter Pentastar V6 with Engine Stop-Start (ESS) and eTorque mild hybrid technology, an optional 2.0-liter turbocharged inline four-cylinder with ESS, and an available 3.0-liter EcoDiesel engine with ESS as well (available on four-door Wrangler vehicles only.)
4xe
New in terms of powertrain options, the 2021 Jeep Wrangler 4xe is the most technically advanced Jeep Wrangler to date, with its plug-in hybrid powertrain delivering new levels of performance, capability both on- and off-road, efficiency, and increased environmental responsibility. The 2021 Wrangler 4xe is powered by a turbocharged 2.0-liter four-cylinder engine that's paired with two electric motors and a hefty Torqueflite eight-speed automatic transmission. Commutes are nearly silent thanks to the Wrangler's hybrid powertrain, with its all-electric range of 31 miles and an overall range that exceeds 370 miles. Buyers can expect top-notch performance from their Wrangler 4xe and its 375 horsepower and 470 lb-ft of torque — the most on any production Wrangler to date!
"The Jeep Wrangler had the lowest maintenance costs of any Compact SUV/Crossover, which was a key factor in the Wrangler's third-time win in its segment. The Wrangler performed strongly for 2021 and proved its best-in-class value by outperforming 16 competitor vehicles," said Vincentric President David Wurster.
Explore the 2021 Jeep Wrangler here atMiami Lakes Automall, including the all-new 2021 Jeep Wrangler 4xe . Check out the latest Jeep inventory at Miami Lakes Jeep and schedule your test drive today! Follow Miami Lakes Jeep on social media to stay up to date on the latest Jeep news and offers.
urce/Copyright: Stellantis
Previous Post 2021 Jeep Wrangler 4xe Gets a Warm Welcome Next Post Common Off-roading Jeep Terms Every Jeeper Should Know