2021 Jeep Wrangler 4xe Gets a Warm Welcome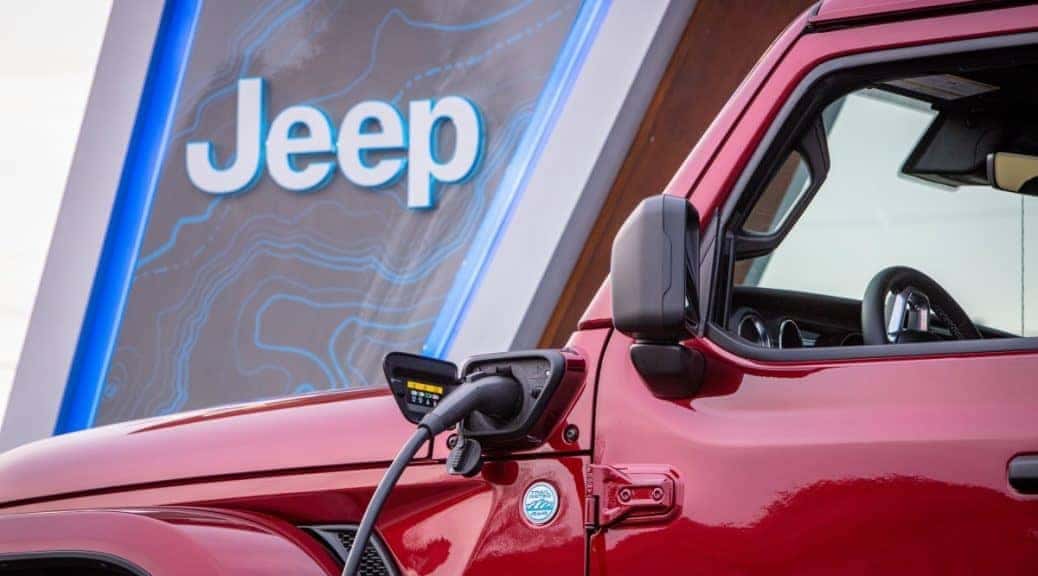 To the surprise of absolutely no one, the Jeep Wrangler 4xe received a warm welcome once it launched. While the popular Corvette C8 sits atop the list of fastest-selling vehicles for the month of April (2021), the all-new Wrangler 4xe hybrid came in a close second. Statistics indicate that the latest Wrangler took an average of only 10.5 days to sell, with an average price of $57,161. For comparison, the Corvette C8 took an average of 9.2 days to sell, but with a much heftier average price tag of $87,390.
The Wrangler 4xe marks the first time Jeep offers the iconic model with a hybrid powertrain. While die-hard off-roaders may be dubious about the electrification boom that's currently taking over the automotive industry, Jeep is merely just getting started as an all-electric variant is expected before the end of the decade. Ranked as a stepping stone, the Wrangler 4xe opens the door to the future of electric off-road mobility. Helped along by two electric motors, the Wrangler 4xe is powered by a 2.0-liter engine and offers 21 miles of all-electric mode. Assistance from traditional internal combustion kicks in once the battery is depleted.
Jeep Wrangler 4xe
Considered by automotive experts to be the most advanced powertrain ever developed in the history of the Jeep Wrangler, the Wrangler 4xe has an estimated 50 miles per gallon equivalent (MPGe). The 2021 Jeep Wrangler 4xe offers buyers unprecedented performance, an electric vehicle lifestyle, and unmatched benchmark off-road capability with its 375 horsepower and 0-60 mpg time of a speedy 6.0 seconds. Hybrid is the default mode for the SUV as it blends power from the 2.0-liter engine and electric motors, but there's a series of E Selec mode buttons that help drivers tailor the powertrain to best suit each adventure behind the wheel. Electric mode prioritizes all-electric operation until the battery is depleted, while the eSave function saves the battery charge by prioritizing propulsion directly from the engine.
Much remains to be seen as the automotive industry rides out the micro conductor shortage, but electrification is already here to make its mark. Executives expect to return to normalcy as the Coronavirus crisis dissipates. In the meantime, we can finally take Jeep's electrification efforts seriously as they break new ground.
The wait is over! Explore the all-new Jeep Wrangler 4xe at Miami Lakes AutoMall . See what all the buzz is about and schedule your test drive today! If you're not ready to make the switch, rest assured the Wrangler remains iconic in its original combustible form. Check out the latest Jeep inventory and pass by Miami Lakes Jeep! To stay up to date with the hottest Jeep news follow Miami Lakes Jeep on social media .
Photo Source/Copyright: Stellantis
Previous Post 2021 Jeep Grand Cherokee Highlights Next Post Jeep Wrangler Wins Another Best Value Award