Jeep Wrangler and Cherokee Top Cars.com's American-Made Index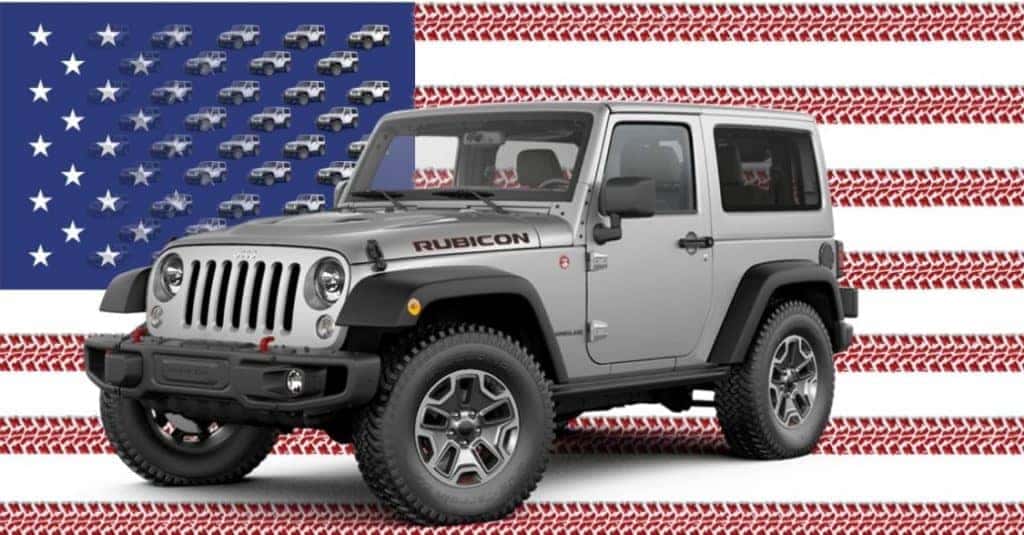 According to _ Cars.com _ 25 percent of survey respondents said they would only consider buying vehicles from American manufacturers, which is an increase of 12 percent from the prior year. With that being said, American made cars are still in huge demand and the manufacturers that sell "made in America" vehicles are in luck.
Each year, _ Cars.com _ conducts the "Most American Made Index" and for the last two years, Toyota and Honda vehicles topped the list, but this year, _ Cars.com _ changed up the study's criteria and two Jeep vehicles came out on top.
_ Cars.com _ decided to go back to the criteria they use in the the study and consider what determines and qualifies a vehicle is "American made." This year's criteria was based on assembly location, manufacturing location of the engine/transmission, and the percentage of domestic-made parts.
According to cars.com the Wrangler and Cherokee topped the American-Made Index. Both vehicles get engines and transmissions from American operations, they both are made up of 70 percent+ of parts that come from U.S. plants and they are all made at a Jeep plant in Toledo, Ohio.
So, if you are looking for a truly American-made car, you can't do better than the Jeep Cherokee or Jeep Wrangler. Good news for you, we have both of these vehicles in inventory at Miami Lakes Jeep. Check them out here.
Photo source: Jeep.com
Previous Post Juventus Coming to Miami and David Trezeguet Coming to Miami Lakes Jeep Next Post Jeep Wrangler Trailcat Concept Recently Spotted Driving Around