Jeep is One Step Closer to Getting a New Parent Company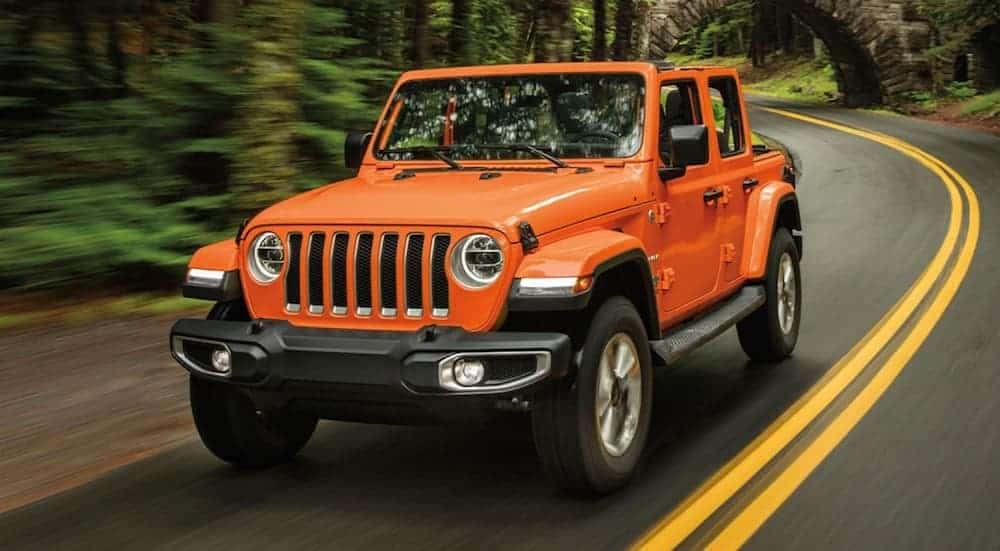 Fiat Chrysler Automobiles (FCA), the parent company of Jeep, is on the verge of finalizing a gargantuan merger with France's Peugeot parent company. The finalized merger will create the world's fourth-largest automaker: Stellantis. Now that PSA shareholders have taken a vote and approved the deal, FCA can consider its decade long search for a partner as coming to a close. Both General Motors and Volkswagen previously rejected FCA's attempts at a merger. Officials suggest that the merger between the two giants is bound to yield billions of dollars in annual savings as Stellantis begins to pool its resources and accelerate the development of electric cars and electric technology. Electric and autonomous vehicles are expected to revolutionize the auto industry in the coming decade.
Plenty of challenges remain for Stellantis, like facing an automotive industry that's kicking off 2021 with a double-digit decline in global car sales due to the ongoing pandemic. Stellantis could face significant pressure to chop some of the company's weaker brands in order to be deemed profitable in an industry that's currently in disarray. The idea is for the business to mix its conglomerate of brands, with some destined to be sales magnets, while other brands and models will remain as mostly regional.
The search for a partner willing to complete a merger began more than a decade ago when the late Sergio Marchionne was at the helm. This is not the first time that FIAT itself has merged with another automaker, as that's exactly how FCA was formed. When the Detroit-based carmaker Chrysler was facing bankruptcy, FIAT agreed to come to the rescue so that a federal bailout was also granted. Marchionne continued his efforts, even though the newly-formed FCA was subsequently repeatedly rejected by other car makers. By July 2018, Marchionne was dead and Mike Manley, his successor, looked like he'd located a potential merger partner. The initial deal with France's Renault fell apart, thus the search continued.
Months later, a new deal appeared to materialize, and this time it was with Renault's arch-rival, Peugeot. For years industry experts urged both automakers to find a way to join forces with another as each individual car maker has gaps in its respective lineup that the other can fill. The same can be said about the brands from a geographic standpoint. Peugeot itself has been looking for ways to reenter the U.S. market after a three-decade absence, but its strength in China is a true asset for FCA. Fiat Chrysler has only a modest presence in China, a growing market that's essential for overall growth.
Stellantis is expected to face a few challenges as a new automaker. Both Peugeot and FCA have lagged behind in the development of technologies, such as autonomous driving and electric vehicles, that are expected to completely overhaul the industry in the coming decade. Stellantis will be under pressure to catch up to other industry giants if it hopes to take the lead in the race to bring electric vehicles to market in the next decade.
Follow Miami Lakes Jeep on social media to stay up to date with the latest Jeep news, including imminent news on the ongoing merger. To learn more about what Jeep is currently offering, visit us atMiami Lakes Automalland explore the Jeep inventory . Whether you're itching for adventure behind the wheel of an iconic Jeep Wrangler , or need a serious commuter like the classic Jeep Grand Cherokee , you can rest assured that you'll find what you need here at Miami Lakes AutoMall. Schedule your test drive today!
Photo Source/Copyright: Jeep/FCA
Previous Post What We Know About the 2022 Jeep Grand Wagoneer Next Post Jeep Launches "The Road Ahead" as the Brand Looks to the Future