Duck, Duck, Jeep! Owners Get Creative With Their Jeep Vehicles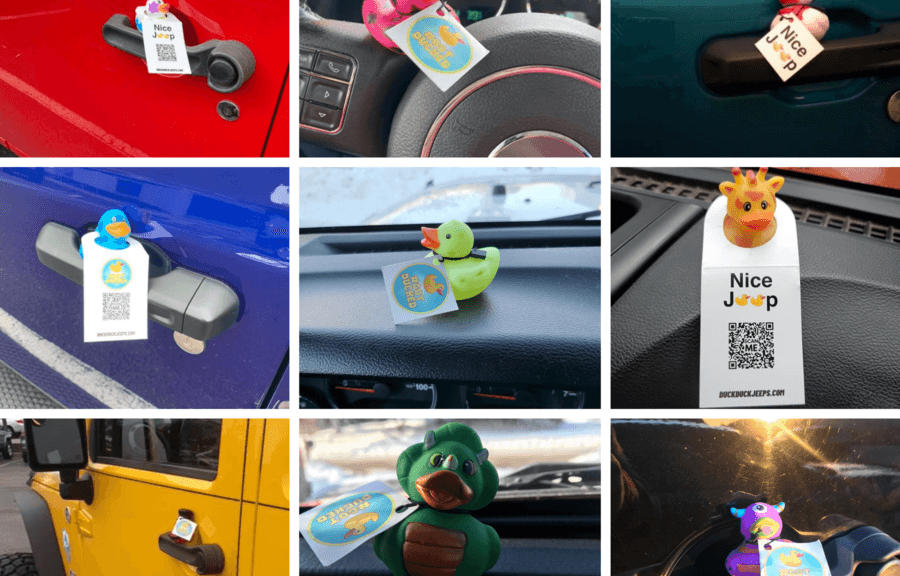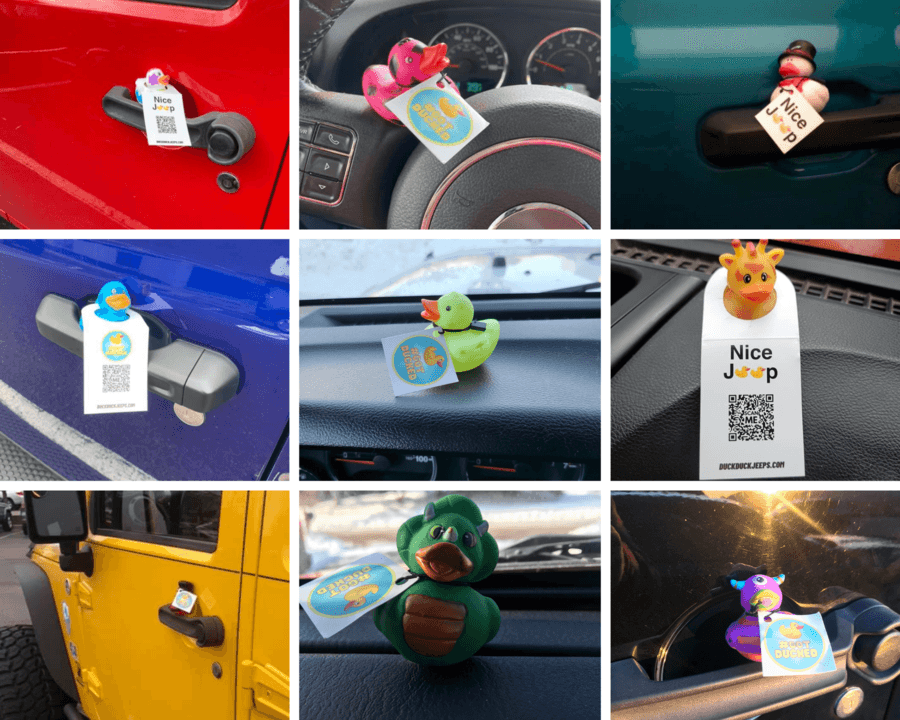 Looking at Jeep, drivers can drive any other vehicle owners to envy. Just look at the Jeep wave. The Jeep wave is more natural than riding a bike. When two Jeep owners cross paths, it's as if watching two family members embrace. Jeep's loyalty program, the Jeep Wave Program, is commemorating camaraderie. But seasons come and go, and muck like Summer fading to Fall, so has the Jeep Wave, with Jeep Ducking. The 2021 Jeep Ducking is the new craze systemic to sweep owners.
How One Small Gesture Brought A Wave of Rubber Duck Jeep Influencers Everywhere
Allison Parliament had no intentions of changing the world, but evolving the world is precisely what the Jeep celebrity did. So one day in June, Allison took a trip from Clanton, Alabama, to Ontario. Allison needed gas, so she stopped her 2018 Jeep Wrangler Sahara at the nearest gas station in a small Canadian town. Allison added a rubber ducky to the Jeep vehicle parked by her and the rest was history.
One Quacker to Change the World
Once Allison left the store, another beautiful Jeep lay in the parking lot. Allison inscribed "Nice Jeep" on the ducky and placed it on the stranger's vehicle, and the owner noticed. "(He) came out and laughed. Said, 'You need to put this on social media. We figured it would go around town, make a few people happy, and then fade out." -Allison
That was far from the case. Instead, the spontaneous moment became a social media sensation, with Allison gaining 10,000 followers on Facebook. The rubber duckies appeared on Wranglers , Liberties, and Cherokees populating the US, Canada, and Mexico. Eventually, the rubber ducky traveled to Germany, Japan, and over thirty other countries. Jeep took notice of the notoriety and incorporated the new Wrangler Rubicon with the hashtag Jeep Ducking. Jeep Ducking unraveled a global game that's prevailed beyond the Jeep, incorporating Subaru and classic cars.
"We don't cap it off at just Jeep, Everybody needs kindness and I think the last year has shown that we need more kindness than normal."-Allison
Ducks for Education
Allison observed the kindness she spread and wanted to go a lot deeper than that. So the Ducking creator created the non-profit "Ducky Grants," educators can apply for funds upward of $100 to buy supplies for the classroom, which often comes from the educator's own pockets.
"So many teachers give so much more than they have, we decided, why don't we turn what good we have into something better." – Allison
Ducky Grants sells t-shirts and decals, with all proceeds going to the grant program. With Allison making great preparations for the Duck Duck Jeep Invasion in Wetumpka, Alabama. The event serves a double motive: for the non-profit and reconstructing downtown, which was devastated by a tornado two years prior. The Duck Duck Jeep Invasion runs from October 17th through the 19th, and tickets are available through the Jeep Ducking Facebook page. The Invasion will raffle off a $10,000 1995 Wrangler CJ with several mods, including a lifted suspension, to add more heat to the Flames.
Are you Ready to Join in on the Jeep Fun?
For over 30 years , Miami Lakes Automall has served South Florida with all buying, trading, and leasing desires. Just take a look at our new vehicle inventory or our quality pre-owned vehicles . If you already have a beautiful baby in need of some fine-tuning, you've come to the right place. Our service experts can see owners with an online service appointment .
Don't hesitate to chat with our friendly service members available to you whenever you need them. We're here to assist you and provide answers to all your burning questions, especially those financial dilemmas. We've been here since 1982. Trust us; We've seen them all. So please stop by today. Your dream car is tired of driving around on your pillow. We look forward to providing the right service for everyone at Miami Lakes Automall!
Previous Post Jeep Chose McIntosh's Audio System Here's Why Next Post Jeep Gladiator Joins the Dual-Door Group