Customization is Key for the Jeep Wrangler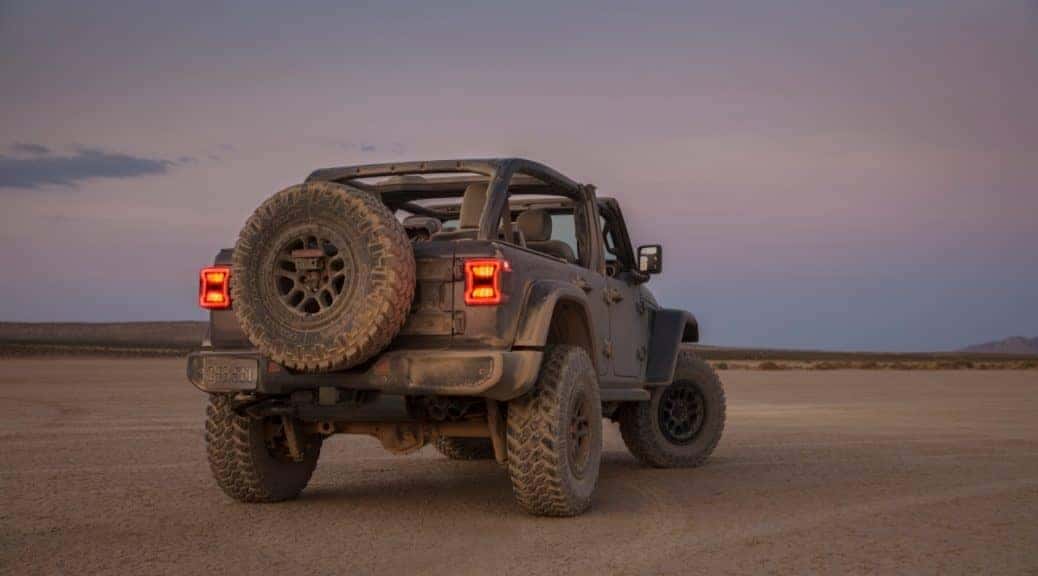 Jeep is easily one of the most beloved and recognized American brands. Since its inception, Jeep has been all about freedom and versatility. While both of those attributes are embedded in Jeep vehicles straight from the factory, the Jeep Wrangler model takes versatility to new heights with its predisposition to customization. Wrangler owners passionately attest that the best part of owning one is the customization process to make it their own. There are many different ways to customize a Wrangler — color schemes, themes, or even designing with the desired performance in mind. Let's take a look at a few customization options that really make a Jeep Wrangler one's own.
All-World Jeep Performance
Designed to be more than a pavement cruiser, the idea is to take the 2021 Jeep Wrangler off-road and there are numerous options to choose from when it comes to performance customizations. Popular upgrades include thorough lifts and larger tires. The lift will help the Wrangler traverse even the most treacherous terrain as it rides well above any of the debris that could damage the vehicle's underbody or chassis. Additionally, a lift adds stability in washed-out and muddy areas that are more difficult to traverse.
Bigger and better tires mean the Wrangler can remain stable and can handle anything it drives over. Other popular performance-oriented modifications include winches, rock sliders, skid plates, body armor, fog lights, and even light bars. Winches are considered off-roading "must-haves" because they provide Jeepers the opportunity to self-recover their vehicle if no one else is around by attaching the winch to a nearby solid object. Rock sliders work to prevent a Wrangler from getting stuck on a drop or ledge, while body armor and skid plates help protect and reduce the damage to the Wrangler as it traverses some of the more aggressive trails. Additional lights simply help Jeepers have better visibility when it comes to off-roading and even during recovery missions.
Make It Your Own
This is arguably one of the funner aspects of owning a Wrangler, bust aesthetic modifications are recommended after some careful planning. Mixing too many customization accents at once can make the Wrangler look disjointed. Professionals recommend working with a theme or color when adding new aesthetic touches to the Jeep Wrangler, including the use of vinyl graphics and complimentary colors. Customization themes for the Jeep Wrangler often stem from movies, television shows, characters, collectibles and many others.
Additionally, many interior accessories, including floor mats, seat covers, and wheel covers can be found to match the majority of themes. Other aesthetic touches that can be added to a Jeep Wrangler model include rims, roll bars, grab handles, tow hooks, seat covers, wheel covers, and even headlights that come in a variety of shades. Jeepers can also swap out their stock hood or upgrade the iconic seven-slot grille to make it even more unique.
Stop byMiami Lakes Automalland check out the latest 2021 Jeep Wrangler inventory . Whether you're looking to tread off the beaten path or conquer nothing but pavement, you can count on Miami Lakes Jeep to have you back with a vehicle that best suits your needs. Follow Miami Lakes Jeep on social media for the latest Jeep news and offers.
Photo Source/Copyright: Stellantis
Previous Post Jeep Debuts New Jeep Wrangler and Renegade Islander Special Editions Next Post The Jeep Wrangler Magneto Takes Center Stage at the 2021 Jeep Easter Safari