Police Can Now Buy an Armored Hellcat – Miami Lakes Automall Dodge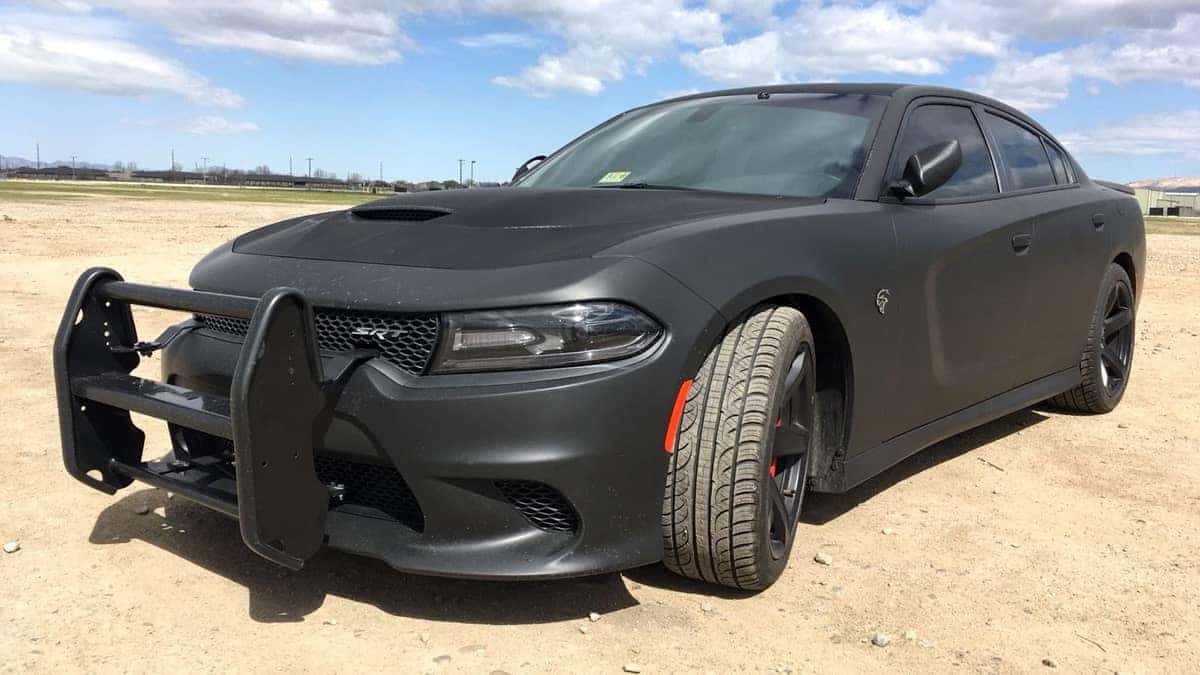 Photo credit: TopGear
For any police officer that has wanted to drive the Batmobile, the closest example of that remarkable, bulletproof car isn't a dream any longer. Impressive technology that can help save lives of police can be found in the armored Hellcat that's being made by International Armoring Corporation, a Utah based armoring business that produces high-quality, custom protective solutions. Their bulletproof protection is offered across every platform of vehicle from crossovers, coupes, sedans and vans to SUVs, trucks and hatchbacks; there's no vehicle they can't upgrade. What makes this company's touch on the Hellcat so incredible is the fact their armored protection can stop some serious heavy caliber rounds. These vehicles might become something that is adopted by police forces across the country.
What Kind of Unique Armor?
The Armormax company install the ultimate light-weight ballistic armoring material throughout the vehicles they equip. The armor produced by Armormax is capable of stopping up to B7 ballistic protection levels. Armormax has come up with their own rating system for varying levels of protection.
B4, B5, B6 and B7 are their various levels of armored protection.
B4 protection is capable of stopping hand guns,
B5 can handle up to AK-47 rounds
B6 is capable of high caliber rifle protection.
B7 level armor that provides armor piercing protection is a part of the unique armored Hellcat.
Regardless of the velocity of the damage coming, these superior vehicles are prepared to handle incoming fire. The International Armoring Company has safely protected over 8,000 vehicles around the world since 1993. Their protection allows drivers to feel more secure in their vehicle with Armormax, their lightest vehicle armor that has a 100% success rate in protecting their clients. The Joker doesn't stand a chance against this kind of protection!
How Do They Protect The Windshield?
One spot that would appear to be very vulnerable for any vehicle upon any attack with a weapon would be the windshield. With the use of Lightweight Transparent Armor (LTA), a material used for all the armored glass in all its vehicles, there's a superior level of protection from oncoming fire. LTA is International Armoring Corporation ballistic glass of choice. They offer their protective glass and armor at multiple facilities in multiple countries, including the United States, and use the highest quality materials to ensure safety and success against all sorts of guns and weapons.
Dodge vehicles, including the wicked fast Hellcat, are highly sought after vehicles. Any police force that is serious about protecting their officers would be wise to add these vehicles into their fleet. For the rest of us, there's nothing wrong with owning a civilian grade piece of muscle car history. The latest 2019 Dodge Charger and the 2018 Dodge Challenger SRT Hellcat vehicles are available at one place. Who wouldn't want to drive a SRT Hellcat with the powerful HEMI V8 engine that produces an utterly impressive 707 horsepower?!
Own the Latest 2018 Dodge Hellcat Vehicles
Whether you're looking for a new 2019 Dodge Charger of your own or the sleek two-door option of the 2018 Dodge Challenger SRT Hellcat , we have them both at Miami Lakes Automall. Visit us to find, buy, lease or sell your current vehicle. We also accept trade-in offers and can help finance your choice with help from our financing department . We hope you come by for test-drive with us today.
If you need servicing or any repairs on your vehicle, now or in the future, we'll be here. Even if you didn't shop with us. With a simple appointment , we can help you out soon. Stop by Miami Lakes Automall for the total experience!
Previous Post Then and Now: Dodge Charger Daytona Next Post Mopar Has a Colorful Approach Towards Making Engines