The New 2019 Dodge Charger SRT Hellcat Has Demon DNA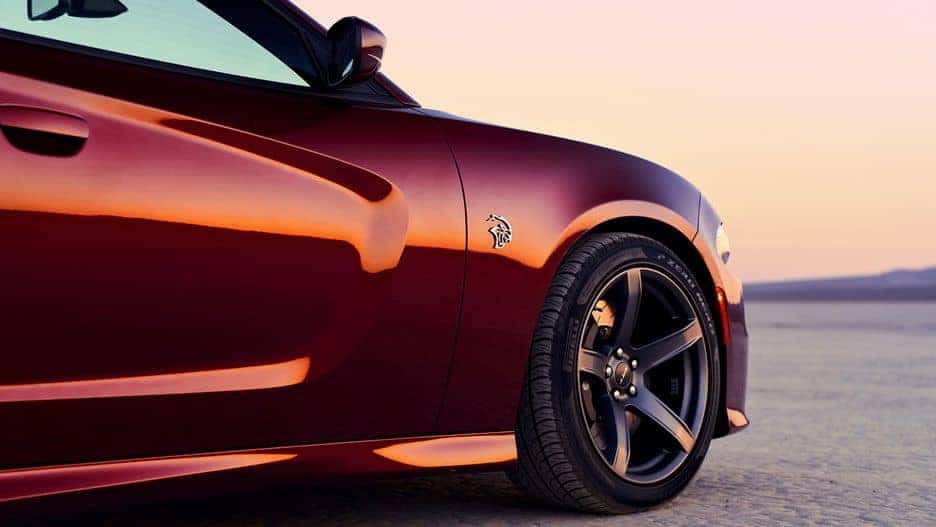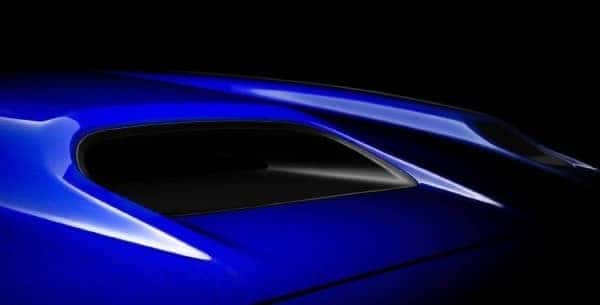 Back when we received a tease about the 2019 Dodge Challenger and Dodge Charger SRT Hellcat trims, there wasn't much Dodge seemed inclined on sharing. There were two teaser images, a profile for the Challenger SRT Hellcat and a look at its new hood, and another teaser image for the Charger SRT Hellcat with a focus on its front fascia grille. There was talk about improving horsepower, maybe a new Hellcat engine, and even some SRT Demon bits thrown in to keep the gates of Hell open a little longer. Summer is here, and as promised, Dodge released more news about their 2019 high-powered sedan.
Recap of What's New
In case we're not all caught up here, there is a lot of talk about stretching the horsepower of the Dodge SRT Hellcat trims by a little for 2019. With the not-so-amazing reception of the SRT Demon, Dodge is using the experience and the technology used to develop the SRT Demon engine to improve upon what already works – a muscle car that is more inclined to be used on the street, but can still burn up the race track. With this in mind, it can't be a coincidence that Dodge is also going with a more iconic look to pay homage to its heritage, once again, for 2019.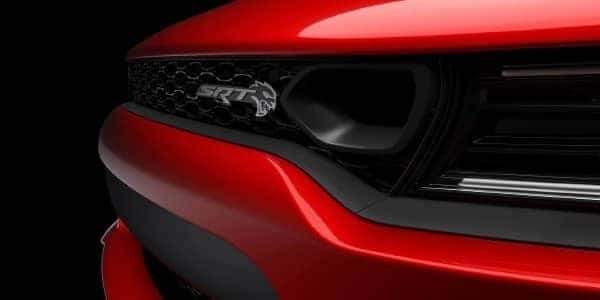 Our first teaser showed us the 2019 Dodge Challenger SRT Hellcat from the side with a sleek profile and then a closer look at its new hood scoop. Named a "retro dual-snorkel hood scoop" inspired by classic Mopar designs, the hood scoop is functional, and will feed air into the supercharger under the hood. With more air being delivered, the 6.2-liter HEMI V8 might get a slight bump in power, we're just not sure how much. The Dodge Charger SRT hellcat is also said to get a little increase in power with a new functional nostril-intake situated next to the SRT Hellcat logo on the front grille.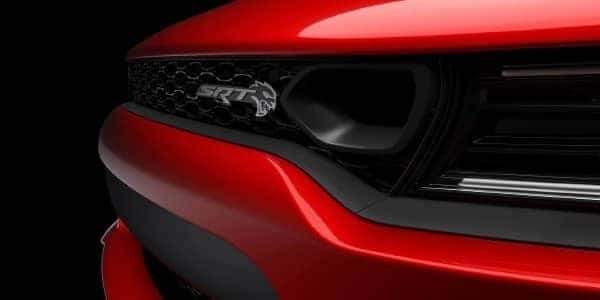 2019 Dodge Charger SRT Hellcat
There was a lot of talk of a Hellcat Drag Pack that would add Hellcat power and Demon-inspired style to select Dodge Challenger Hellcat SRT trims in early 2018, but nothing came of it. Looking at the new 2019 Dodge Charger SRT Hellcat, we have a good feeling Dodge scrapped the idea of an add-on package altogether and decided to fuse it into the new Dodge Charger model.
For 2019, the 2019 Dodge Charger will come with an After-Run Chiller – not to be confused with the SRT Power Chiller, the "After-Run" Chiller does what the name entails. After the driver shuts off the engine with the After-Run Chiller engaged, the engine computer will monitor internal temperatures and keep fluids and air moving to cool the engine down faster, ultimately creating a shorter cooldown period. Furthermore, to make the best use of this increase in horsepower, the well-known Torque Reserve feature a.k.a. launch control will allow the Charger SRT Hellcat to precharge the supercharger by closing its bypass valve and deliberately misfiring the engine to build up a lot of horsepower before the wheels turn. We're also going to see the addition of an electronic line lock mode where the car engages only the front brakes to allow for a stationary burnout to warm up the rear tires. Add this to the addition of Launch Assist, a new addition that aims to prevent a loss of control by adjusting the engine output proactively in response to launch and traction – a smart safety feature that will also come standard with the 2019 Dodge Charger R/T Scat Pack trim.
*
Did we nail it or what? And we can bet there will be the usual red-key-black-key deal where all of those additions are asleep most of the time, but simply a key turn away. What do you think of the new 2019 Dodge Challenger SRT Hellcat? Let us know on Miami Lakes Dodge social media . *
* Photo Source/Copyright: Cnet2.com *
Previous Post Dodge Grand Caravan: the Ultimate Tailgating Party Vehicle Next Post Why Do Sports Cars Only Have Two Doors?