J.D. Power Awards Praise the Resale Value of Multiple FCA Vehicles – Miami Lakes Automall Dodge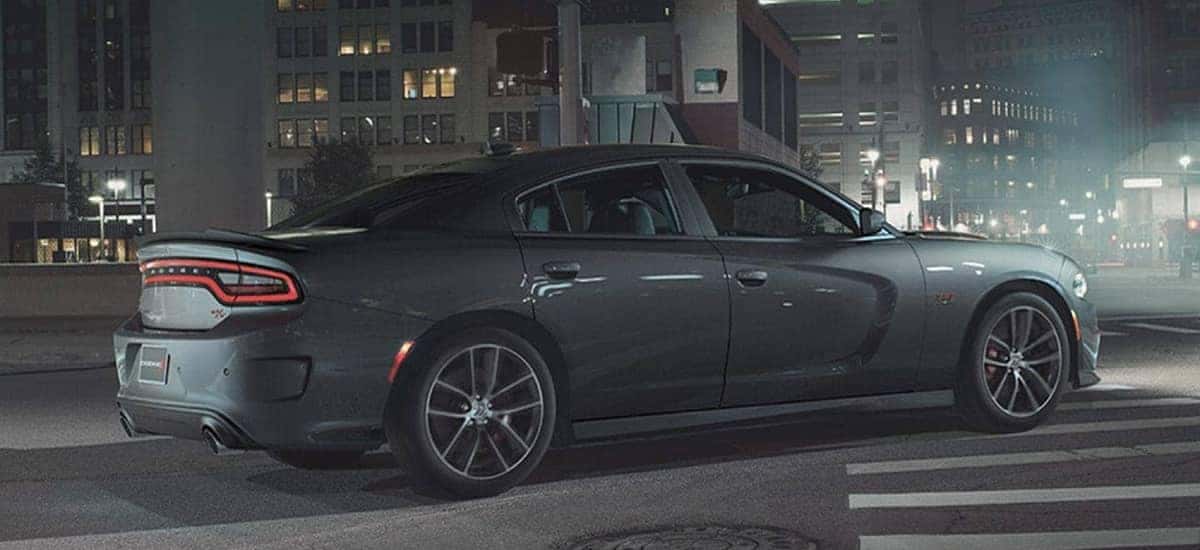 Photo credit: Dodge
Thinking of buying a pre-owned vehicle? Wondering what new vehicle would run best in a few years? Fiat Chrysler Automobiles (FCA) is pleased to be acknowledged by J.D. Power with several vehicles receiving the 2018 Resale Value Award, considering the best resale value measured for 24 model-level vehicle segments. The Ram pickup trucks gained the highest resale value in the entire industry, but they weren't the only FCA brand named.
The Dodge Challenger, Charger and Jeep® Wrangler won in their individual segments for having exceptional resale value. Among the awards won by the four FCA vehicles, the Highest Resale Value Industry-wide award went to the Ram 3500 Heavy Duty, Highest Resale Value Midsize Sporty Car segment was awarded to the Dodge Challenger, the Dodge Charger won the Highest Resale Value Large Car segment award, and the award for the Highest Resale Value Compact SUV segment went to the Jeep Wrangler JK. The process has changed since inception, but we'll get into all the details and the vehicles that won below.
Overview of the Award Process
J.D. Power has been around since 1968, and J.D. Power helps owners make better-informed choices. In 2018, exactly 244 vehicle models were evaluated during the J.D. Power Resale Value Study, involving a sample of over 650,000 deals with an average of 3,500 data points valued on each vehicle. The award determination method applies pre-owned vehicle wholesale figures that outline how much a dealer purchases a used vehicle for. The prices are then divided by the vehicle's initial purchase price. These assessments are based on wholesale records from January through June 2018 for vehicles that are three years old – the 2015 model year.
The Rush of the Dodge Challenger Is Incredible
Looking into the latest Dodge Challenger muscle car lineup built by Dodge, and consumers can feel the horsepower of Street Racing Technology (SRT) with their SRT Hellcat vehicles. The newest 2019 Dodge Challenger SRT Hellcat Redeye thrives with a muscular, electric 797 horsepower engine. The 2019 Dodge Challenger SRT Hellcat raises the horsepower yet again this year by producing 717 horsepower, and both Hellcat models obtain a distinct dual-snorkel hood that gives tribute to the most popular Dodge muscle cars, including the 1970 Dart Swinger and 1971 Demon.
For drivers that enjoy the wicked Widebody models, they will find added fender flares, increasing the body width by 3.5 inches, 20 x 11-inch forged wheels, 305/35ZR20 Pirelli tires, and larger six-piston Brembo brakes. Consumers can add this appearance package to the SRT Hellcat or R/T Scat Pack. The new Challenger GT rear-wheel-drive model continues its performance capabilities with standard Super Track Pak features, a performance hood, and is powered by the legendary 3.6-Liter Pentastar V6 engine.
Eight separate models make up the reconfigured vehicle lineup for 2019 – the SXT, SXT AWD, GT, GT AWD, R/T, R/T Scat Pack, SRT Hellcat and SRT Hellcat Redeye. Various option packages extend upgrades, showcasing new features and supply exhilaration on demand. The Challenger offers a comprehensive range of motor options, including the award-winning 3.6-liter Pentastar V-6 on SXT, SXT AWD, GT and GT AWD models, the superb 5.7-liter HEMI® V-8 in the R/T models, the naturally aspirated 392 HEMI V-8 on R/T Scat Pack models, the supercharged 6.2-liter HEMI V-8 on the SRT Hellcat, and a supercharged 6.2-liter HEMI high-output V8 on the SRT Hellcat Redeye. Some serious speed is expected for owners to embrace and enjoy.
Drive the Fastest Dodge Charger Yet
The Dodge Charger has four seats, unlike the Challenger coupe, and is the fastest four-door muscle car produced. Remarkable performance matched with standard V6 efficiency and available all-wheel-drive (AWD) capabilities, the Dodge Charger lineup is produced and masterminded to accommodate the latest in high-performance enjoyment. The Dodge Charger provides optional all-wheel-drive, but rear-wheel-drive (RWD) is standard across the lineup, highlighted by the unrestricted performance-driven powertrains under the hood. The standard being the exceptional 3.6-Liter Pentastar V6 on Charger SXT, SXT AWD and GT, the wonderful 5.7-Liter HEMI V8 on R/T models, the striking 392 HEMI V8 on R/T Scat Pack models, and the 707 horsepower 6.2-Liter supercharged HEMI SRT Hellcat V8. Standard on each Dodge Charger model is an eight-speed automatic transmission.
For 2019, Dodge added a fresh Charger SXT AWD model and a new Charger GT RWD performance V6 model. Dodge Charger GT and R/T models get the performance look and feature standards, and receive sleek race-bred chassis upgrades. The Charger SRT Hellcat and R/T Scat Pack feature standard performance upgrades, including Launch Assist and Line Lock; a new performance grille with dual air inlets; new Launch Control switch on R/T Scat Pack; and Torque Reserve and an After-Run Chiller on the SRT Hellcat. It's clear to see why the Charger received its award. The 2018 Dodge Charger starts at $28,995 MSRP (plus destination fee.)
See The World Through A Jeep Wrangler
Every Jeep® Wrangler provides the most durable and off-road ready drive. Seven decades of 4×4 engineering expertise go into the Wrangler. Starting with the 3.6-Liter Pentastar V6 and an all-new 2.0-Liter turbocharged inline four-cylinder engine, drivers can expect great things. The Jeep Wrangler has a body-on-frame design, front and rear five-link suspension system, solid axles, and electronic lockers to make going off-road easier than ever. Buyers gain a six-speed manual transmission in addition to the optional eight-speed automatic. The 2018 Jeep Wrangler JL begins at $27,945 MSRP (plus destination fee).
Do More With A Ram Heavy-Duty Pickup
Ram Trucks provides America's longest-lasting pickups on the market today. Simply put, the newest pickups by Ram stand out as a fine choice for pickup truck buyers among the heavy-duty market. For 2018, Ram took innovation to new heights and reached out even further with their three-quarter and one-ton pickups, including a towing capacity of 31,210 pounds, 7,390 pounds of payload, and ability to produce 930 lb.-ft. of torque. Ram Heavy Duty allows further outstanding features and superior ride quality due to five-link coil suspension or available air suspension on 2018 Ram 2500 and a supplemental air bag suspension choice on Ram 3500. The latest 2018 Ram 3500 has towing capabilities up to 12,880 pounds and starts at $34,445 MSRP (plus destination fee.)
Drive J.D. Power Award Winners Today at Miami Lakes Automall
N ow is your chance at Miami Lakes Automall . Find out for yourself what it's like to have the enjoyment of being able to drive off-road in a Jeep Wrangler, enjoy the high-performance of Dodge muscle cars or handle heavy jobs with ease in a new Ram pickup. For any buying, leasing, selling or trade-in offers, our professional staff is equipped to make your customer experience remarkable. We hope you'll come in to see the lineup or touch up your current vehicle with a service appointment . Even if you didn't buy with us, we'll provide you the same great service we do all our customers and take care of your vehicle promptly. And, our service department for Chrysler, Dodge, Jeep and Ram is open on Sundays!
Previous Post FCA Wins Multiple Awards Next Post Latest Charger Revealed at SEMA Show