How Much Faster Is the Dodge Charger Today Vs 50 Years Ago? – Miami Lakes Automall Dodge How Much Faster Is the Dodge Charger Today Vs 50 Years Ago?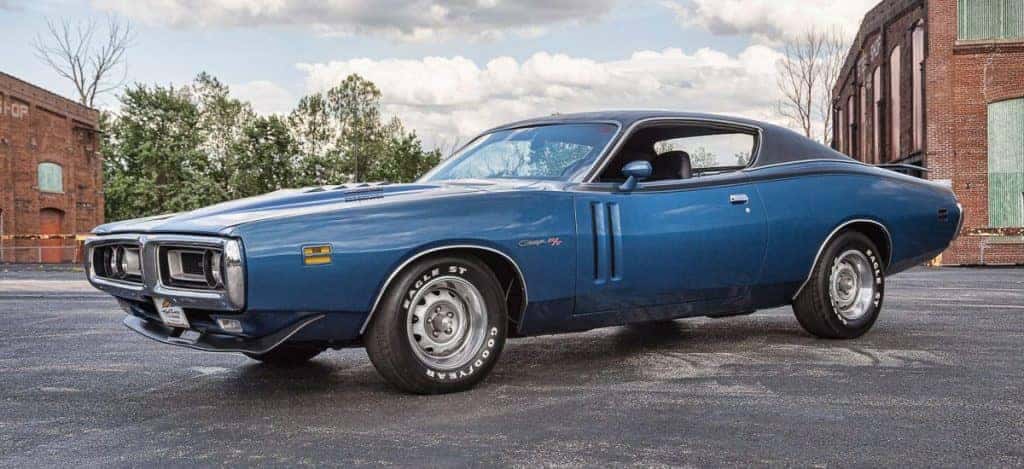 The Dodge Charger of today is quite an exhilarating experience for owners and passengers alike. While fewer cars are on the road today, even fewer are packed with the kind of engineering feats offered by the Dodge Charger muscle car. The modern Charger is exceptional ** and definitely different from the famed Dodge Charger vehicles of old. But just how much faster and stronger is the 2021 Dodge Charger compared to the beloved Charger muscle cars from half a century ago? Does the 1971 Dodge Charger hold up? The Charger from 1971 was new and ran through the 1974 model. The price back then was a staggeringly low $3,775. A rear-wheel drive car with a V8 engine that offers 230 horsepower in the base trim and as much as 425 horsepower at the high end. Dodge manufactured exactly 82,114 of these classic muscle cars.
Improvements and Added Value In the Charger
The Dodge brand is currently enjoying awards that have long been established as some of the most important in the industry: winning a top spot of the J. D. Power Initial Quality Study for 2021. After winning the top spot in 2020, lately the most recent Dodge muscle cars have more than putting a smile on the face of owners. The 2021 Dodge Charger is packed with power, as much as 292 horsepower starting in the base Charger SRT trim and as much as 797 horsepower offered in the top-tier, 2021 Dodge Charger SRT Hellcat Redeye. We can't say enough good things about this absolutely gorgeous and stunning Dodge muscle car .
So Which Dodge Charger Is Stronger Between the Two?
For those that are keeping score, that's a difference of 372 horsepower between the two highest trims for the respective Charger muscle cars of 1971 versus 2021. The Charger is roughly 1,500 pounds heavier in weight compared to the finish offered in the 1971 model year. Today's Charger ranges in the 4,000 to 4,586 range while the 19171 model year Charger hit in the low 3,000 pound range. Despite the added weight, the modern Charger enjoys the perks of the latest technology to produce faster quarter-times. The 19171 Charger could go 0 to 60 mph in 5.7 seconds and finish the quarter-mile in 13.73 seconds at 104 mph. Ready to be impressed? The 2021 Dodge Charger can go from 0 to 60mph in only 4.3 seconds and hits a 12.4 quarter-mile time.
The starting price for a new 2021 Dodge Charger goes for $31,125 MSRP (Plus destination fee). While the Dodge brand looks ahead to offering the upcoming Dodge EV muscle car for a new generation of buyers. These innovative choices are going to lead the way for all automotive brands including the Dodge brand.
Something Exciting Comes Your Way
Get ready to make heads turn with our strong muscle line-up of new Dodge Charger and Dodge Challenger models. Our sales staff is ready to help with any leasing, buying or trade-in options. At Miami Lakes Automall , we're more than excited to help our customers, we're thrilled. Looking for a new option to buy or lease? Take a look at our new vehicle inventory or our quality pre-owned vehicles .
We can help sell your current vehicle or bring it back to life like new with an online service appointment to our service center. Allow our professional techs to get started on all repairs or maintenance work. We're here to help with any financial help, needs or suggestions to help make paying for a vehicle easier. Stop by right now and see what we can do for you right now.
Previous Post Dodge Offers High Octane Speed and Satisfaction Next Post The Dodge Journey Is Sticking Around Worldwide