Get to Towing Your Toys to the Water with a Dodge SUV or Ram Truck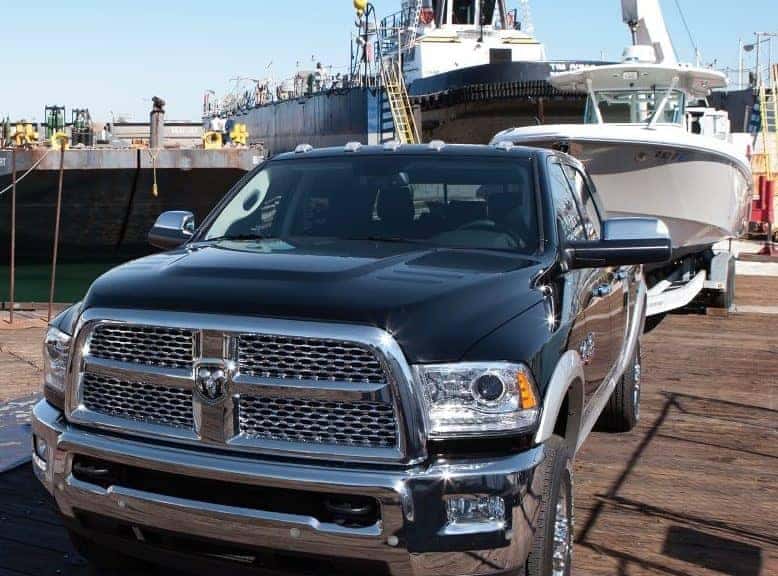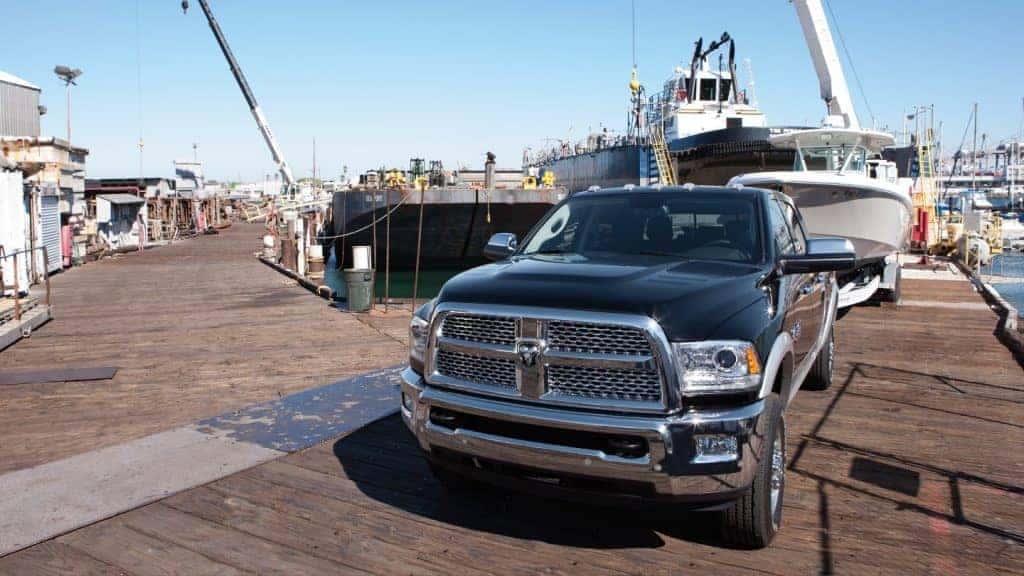 Spring break may be ending but summer is on the horizon, and that means beach season. So it's a good time to invest in a boat if you don't have one, and if you do, then you need the right truck to move it. Ram has the perfect lineup for light- and heavy-duty hauling.
Thar She Blows!
Okay, so let's cover the usual water devices – pool noodles, lifesavers, rafts, but this is all stuff you should be able to carry yourself. What about the larger and heavier things, like a jet ski, or a paddle boat, fishing boat, or even a small yacht/party boat? Well there's a few Ram trucks and even some Dodge vehicles that can handle a job like this, depending on the weight.
Take the 2017 Dodge Journey for instance. When powered by the award-winning Pentastar V6 engine, it has a maximum towing capacity of 2,500 pounds. That's enough for about four jet skis alone. Not to mention the Journey sits up to seven people and has an in-floor cooler.
Now let's up the ante, say a speedboat or something larger. The Dodge Journey may be out of the race, but if hauling under 7,400 pounds, then the 2017 Dodge Durango is your next bet – just make sure it has a 5.7-liter HEMI V8 engine under the hood for 390 lb-ft of torque. If going a little bigger, the light duty Ram 1500 has a maximum towing capacity of 10,640 pounds.
Time for a party boat on our imaginary yacht! A small one, maybe under 40-feet and weighing anywhere from 10,000 to 16,000 pounds. What titan is going to drag that to the water? With a diesel engine, the heavy-duty Ram 2500 can handle that weight, able to tow up to 17,980 pounds. You could also make use of the Ram 3500 truck with a dual-wheel rear axle, and lug a lot more than a boat to the water.
* SUV or truck, as long as it has the right engine and provides enough torque, most Dodge SUVs and Ram trucks can make this summer the one you spend out on the water. We can help you do that too, just take a l ook at our inventory of Dodge and Ram vehicles. *
* Photo Source/Copyright: RamTrucks.com *
Previous Post Classic Car Features Still Kicking Today Next Post SRT Past, Present and Future